Signaling a tighter embrace of the US service provider market, Amazon has connected with the National Cable Television Cooperative (NCTC) on an initiative that provides discounts on Fire TV devices to the co-op's membership of more than 750 broadband and cable operators.
They didn't reveal how deep of a discount NCTC members will get, but noted that the program covers a range of Amazon devices, including the Fire TV Stick, Fire TV Stick 4K and Fire TV Cube, which sell at retail for $39.99, $49.99 and $119.99, respectively.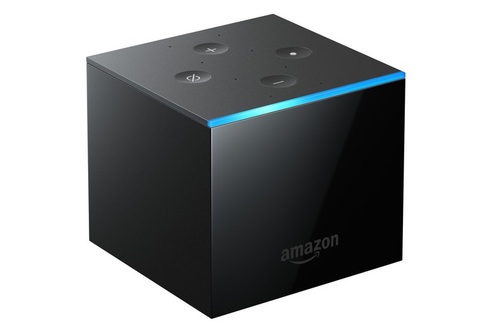 Amazon said the NCTC initiative falls under its Fire TV Edition for Certified Solutions Providers program announced in January and will enable co-op members to deliver low-cost Fire TV streaming media players direct to their customers.
Under the program, NCTC members can offer Fire TV devices bundled with their pay-TV service or in conjunction with their broadband offerings. No commitments by cable operators have been announced, but the discounted Fire TV products will become available to NCTC members in the "coming weeks," said the NCTC, which announced the initiative in conjunction with the organization's annual Winter Educational Conference being held this week in Las Vegas.
"These devices are a great complement to services like MobiTV or for broadband-only offerings by our members," Rich Fickle, president of NCTC, said in a statement.
NCTC, which negotiates programming and technology deals on behalf of its members, also has an agreement with MobiTV, a company that helps MSOs and other cable ops build and launch app-based versions of their pay-TV products for several streaming platforms, including Amazon Fire TV, Google's Android TV and Roku.
The Amazon-NCTC initiative enters view as many smaller cable operators evaluate their position in the pay-TV ecosystem. While some are looking to deliver next-gen, app-based services on inexpensive streaming devices, others are figuring out ways to retain a video relationship with broadband-only customers that have cut the pay-TV cord. A small batch of cable operators have abandoned pay-TV all together, ceding the video needs of their broadband customers to YouTube TV, Sling TV, Hulu, Netflix and other OTT-delivered streaming services.
"Cable operators are looking for options," Colin Dixon, founder and chief analyst with nScreenMedia, said.
Dixon said the initiative with the NCTC also benefits Amazon and its Fire TV platform as the company starts to more aggressively augment a retail strategy with one focused on service providers. That, he adds, will help Amazon keep consumers in its environment and provide an opportunity for those customers to upgrade to Showtime, CBS All Access and other subscription-based OTT services that Amazon is selling through its own "Channels" program.
The NCTC agreement also comes on the heels of last month's introduction of Amazon Fire TV Edition for Operators, a customized version of the platform for MSOs and other service providers that provides "merchandising opportunities" in the Fire TV interface/experience.
Amazon's more active interest in the service provider market with Alexa-capable Fire TV devices also emerges as Google continues to make progress with video devices running the Android TV Operator Tier. In that scenario, Android TV boxes boot up to the service provider's pay-TV app while still providing access to Netflix and other OTT apps and services offered via the Google Play store along with integrations with the Google Assistant smart home platform.
Amazon's activity in this region of the market might also pressure Roku to strike up more service provider agreements and put more emphasis on a Roku Powered program that has netted agreements with companies such as Sky and Telstra.
Related posts:

— Jeff Baumgartner, Senior Editor, Light Reading