Comcast sheds broadband and video subs amid another big wireless gain
Comcast sheds broadband and video subs amid another big wireless gain
Wireless was again a bright spot for Comcast, which added 316,000 mobile lines in Q2. That was paired with the shedding of 20,000 broadband subs and a loss of 543,000 residential video customers.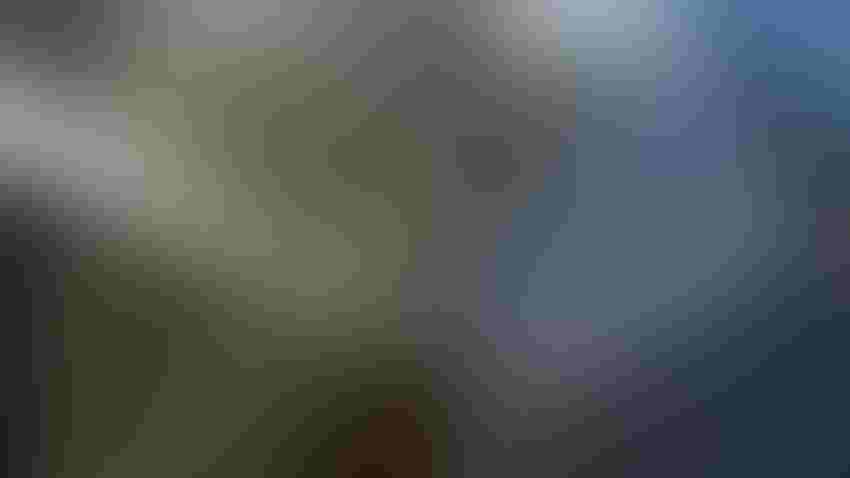 (Source: Kristoffer Tripplaar/Alamy Stock Photo)
Comcast's cable story didn't change dramatically in the second quarter of 2023, as the operator shed a few broadband subscribers, lost a bunch of video subs and added another sizable chunk of wireless lines.
Comcast lost 20,000 residential broadband subscribers, lowering its total to 29.79 million. Comcast's total broadband subscriber loss of 19,000 (including a gain of 1,000 business broadband customers), was better than the -74,000 expected by Wall Street analysts.
Comcast, which lost 10,000 residential broadband subs in the year-ago quarter, warned in April that it doesn't expect to see much in the way of broadband subscriber growth gains in the near-term. The company also noted that it expected those numbers to be even lower in Q2 due to a slow housing move market paired with traditional "seasonality" driven by students and retirees returning for the summer.
Against that backdrop, Dave Watson, president and CEO of Comcast Cable, said on today's earnings call that he expects Comcast to return to broadband subscriber growth "over time." One way Comcast is pursuing subscriber growth is through network expansion and edge-outs that will total about 1 million locations in 2023. Comcast, which operates in 39 US states, also intends to participate in the Broadband Equity Access and Deployment (BEAD) program, which recently announced state-by-state funding allocations.
Amid the subscriber trends, Comcast has been pointing to average revenue per user (ARPU) growth as the key metric of its broadband business. On cue, Comcast's broadband ARPU grew 4.5% in the quarter, matching the ARPU growth rate it posted in the prior quarter.
ARPU growth is being fueled by multiple drivers, including moves to faster speed tiers, the loss of bundled discounts among some broadband customers dropping pay-TV, as well as rate increases. Watson also pointed to solid uptake of xFi Complete, a premium, $25 per month add-on package that includes a gateway (and future gateway upgrades), advanced security, in-home Wi-Fi coverage and unlimited data. Watson said about 25% of Comcast's broadband base takes xFi Complete.
DOCSIS 4.0 launch on the horizon
Broadband usage is also on the rise, with the average non-pay-TV broadband subscriber consuming nearly 700 gigabytes per month. About three-fourths of Comcast's broadband subs now take downstream speeds of 400 Mbit/s or more, compared to less than 20% taking such speeds in 2020. About one-third of Comcast's broadband subs are taking gigabit speeds.
Comcast is also pushing ahead with upgrades of its hybrid fiber/coax (HFC) network. The operator has completed "mid-split" upgrades that enhance upstream capacity across 25% of Comcast's footprint. New DOCSIS 4.0-based broadband services are expected to launch "in just a few short months," Comcast CFO Jason Armstrong said.
There are no big changes underway with respect to broadband competition, but fixed wireless access (FWA) "is still pressing," Watson said.
More wireless gains, Verizon MVNO remains solid
Comcast stayed strong in wireless, adding 316,000 lines, just below the 317,000 it added in the year-ago quarter, expanding its grand total to 5.98 million. Comcast's Q2 wireless line total fell short of the record gain of 355,000 lines tallied in the prior quarter, but Q2 marked the seventh-consecutive quarter that the operator added more than 300,000 mobile lines. Comcast's wireless revenues rose 20.4%, to $869 million.
Watson also addressed questions circulating about the long-term durability of Comcast's MVNO deal with Verizon.
"We have a great MVNO and really like our approach to the business," he said. "We have a perpetual access to the services we need from Verizon's network."
Comcast's video business remained a major pain point. Comcast lost another 543,000 residential video subs in Q2, widened from a year-ago loss of 521,000. Comcast ended the period with 14.98 million video subscribers.
Comcast's pay-TV strategy remains fixed on its most profitable customers, avoiding the temptation to chase after them with steep promotional offers. But the operator is still focusing on the broader video segment with Xumo, the national streaming joint venture with Charter Communications, and with new pay-TV offerings, including the recently launched Now TV service, that are tailored for broadband-only customers.
With all services rolled up, Comcast lost 228,000 total customer relationships in the period, lowering that total to 52.3 million.
Financial snapshot
Comcast posted Q2 revenues of $30.51 billion, up 1.7% year-over-year.
Comcast's Connectivity and Platforms unit posted flat revenues of $20.36 billion, while broadband revenues rose 4.4% to $6.37 billion. Video revenues dropped 5.6%, to $7.35 billion.
Business services, still a growth engine for Comcast, notched revenues of $2.29 billion, up 4%. Comcast attributed the growth to gains across both small- and midsized business customers as well as enterprise-level customers.
Moving forward, Comcast has identified six areas that will drive its future growth: residential broadband, wireless, business services, theme parks, streaming and premium content creation. Those areas grew 10% year-over-year and represented 55% of total revenues in Q2, Comcast President Mike Cavanagh said.
Comcast shares were up more than 7% in Thursday morning trading.
Related posts:

— Jeff Baumgartner, Senior Editor, Light Reading
Subscribe and receive the latest news from the industry.
Join 62,000+ members. Yes it's completely free.
You May Also Like
---