As the head of human relations for Fujitsu, a company that employees nearly 160,000 people across 100 countries, Susan Danko knows a thing or two about how to effectively recruit women. What she has learned in more than 20 years at the company is that it has to be intentional, focused and creative.
Danko, the senior vice president and head of Human Resources for Fujitsu Network Communications Inc. , says she is constantly looking for female candidates for positions -- the opportunities are there, but finding the right candidate can be difficult. What has worked for her is to have an intentional plan and take action on it, not just wait for the right woman to come along.
It makes sense that her advice to women follows that same thought process -- don't just wait for an opportunity to come along, but go beyond your comfort zone and proactively find -- or create -- an opportunity on your own. These two factors -- a focused effort on the company's part to find qualified female candidates and candidates' willingness to try new things and put themselves out there -- should combine nicely for the benefit of everyone.
Danko shared more of her insights into how to effectively recruit, retain and promote women, as well as what Fujitsu, a Women in Comms Silver Partner, is doing to improve diversity internally in the following email interview. (See Fujitsu Honored for Promoting Women's Success.)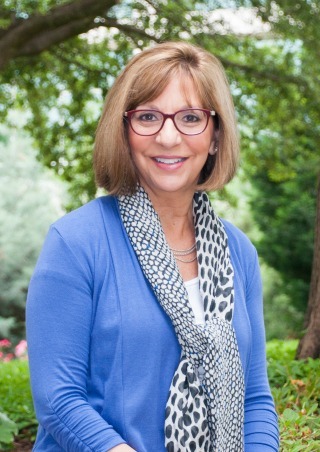 ---
Fujitsu will be joining us at the upcoming Women in Comms one-day conference in Austin, Texas, on May 23. Register here to join for free, and stay for the job fair!
---
Women in Comms: Tell us a bit about your background, philosophy and/or leadership style.
Susan Danko: I have been with Fujitsu for more than 20 years. Although my degree is in business marketing, I started in Human Resources in the Staffing area and grew with the company through times of rapid growth, downsizing and multiple business transformations.
I didn't envision myself landing in the HR field, and staying in it so long, but it's definitely the right place for me. Early in my career, I had the opportunity to pioneer new ways of doing business to make our HR team more valuable to the company. That included taking on the role of HR Business Partner, a unique function that was new to the company and new to our industry. It was quite a leap for me from my role in Staffing. I took a risk and left my comfort zone. I worked hard to rebrand myself as a strategic, collaborative partner to my customers. The transition took some time, and I gained new skills and new perspectives that have served me well throughout my career.
I'm proud to say that this new role became a permanent function within the company. It still exists today, with three HR Business Partners working side-by-side with the leadership and frontline employees within 12 business units and functional organizations across the company. It's rewarding to have had a hand in such a significant change in the way HR brought greater value to our customers.
I'm also a firm believer in creating broad, diverse networks and building relationships based on a true sense of trust. These are powerful tools that can lead us somewhere else... to something better... to new opportunities. My leadership style centers on collaboration and empowerment, and "we" over "I." Teams create the best outcomes and the best vision. Entrusting teams with ownership and the power to make meaningful decisions together makes them far stronger than any individual.
WiC: What do you see as the biggest issue facing women in communications today?
SD: I don't think it's the lack of opportunities necessarily that is a big challenge for women, but more so that fact that we may not take advantage of certain opportunities as best we could. I believe that women are at times too narrowly focused on what we think we want to do as opposed to what we are actually capable of doing.
So, we may not allow ourselves to leave that default "safe place" to go beyond our comfort zone. Opportunities may come to us at times. Or not. So we are better served by proactively finding them, or creating them, on our own. We've got to continually challenge ourselves and not limit our career aspirations by being passive. Many of us are looking for solutions that help lead us to the right opportunities and capitalize on them. When we do, it's imperative that women share their best practices and strategies with one another to expand our collective learning.
I encourage others to take risks and try new things, so I need to live by my own words too. Yes, stepping out of our comfort zones can pose risks, but to grow and develop new skills and to raise the bar for ourselves makes the risk worth it. This mindset has led me to opportunities in my career and my personal life that I never thought I'd experience. External volunteer roles have helped me hone my leadership and mentorship skills.
WiC: What can we, as an industry, do to recruit, retain and/or promote more women?
SD: We must take non- or less-traditional routes. Our efforts need to be more intentional, more focused and more creative. In my view, mentorship presents one of the best opportunities to improve the recruiting, retention and promotion of more women. But it's not being leveraged enough.
By actively taking on mentorship roles, whether within our own companies or out in the communities where we live, women in the workplace have a great gift to share -- the ability to see great things in others and then nurture them to grow, to try new things, to rise to leadership roles.
The roles and the opportunities for women are out there, and finding the right candidates is difficult sometimes. I feel like it is my job to be constantly looking for those candidates through intentional and focused recruiting. To be willing is one thing, and truly effective talent development and mentorship requires a plan and action. We can't just say it. We must do it.
WiC: Are there any programs your or your organization are involved with that you'd like to highlight?
SD: We've just recently launched a Diversity and Inclusion initiative. It's been well received by our employees, and we are excited about all the opportunities ahead of us.
We also have a well-established professional women's networking group called WIN -- the Women's Innovative Network. WIN provides a forum for women that promotes personal and professional growth, and it also serves as a highly visible ambassador program in which our members connect with a variety of schools, businesses and other community partners.
Much of WIN's work in the community centers on mentoring, networking and giving back. And I'm proud to say that the grass-roots efforts are driven proactively and voluntarily by the women of WIN -- it's not a mandate from our leadership team.
The mentorship piece, in particular, is really meaningful to me. I get a lot of satisfaction in my personal life from mentoring college-aged women and helping them discover qualities and potential in themselves that they couldn't see. It's great to see others grow, and the return for me is invaluable because I experience growth and learning, too. I learn new perspectives, work styles and communication styles from others, which have helped me improve my leadership and mentorship skills in the workplace.
WiC: What is your biggest piece of personal advice to a woman pursuing a career in the next-generation communications space?
SD: Stay focused on your own personal and professional development. Don't overlook it, and don't shortchange yourself. If you have deep expertise in a particular area -- technology or communications, for example -- great. Stretch yourself to know more and to bring more value. Expand your skillset.
Take that business course or finance course you may have always thought about but never pursued. Strive to become more well rounded by learning new disciplines outside of your current area of expertise. Don't hold yourself back. Think about the skills and knowledge that you can add to supplement what you already know. It may open new doors to opportunities you never thought possible.
Treat every day as an opportunity to learn something new, to create a new relationship, to take a risk, to lead -- at home and at work. Remember that learning is a life-long experience, so stay open to new and alternative ways of thinking and acting.
I know it's cliché to say it, but I am a strong proponent of "you can do anything." As one of four daughters, I used to hear my dad say this to us a lot. He was right, and I believe it. And all women looking to pioneer their own personal and career paths need to believe it too.
It's your journey, so be intentional and be focused in carving your path. Do what you can to make it work for you.
— Sarah Thomas,

, Director, Women in Comms