New CenturyLink CTO in Major Overhaul
Four months into his new job as CenturyLink's CTO, Aamir Hussain is making a bold move with a sweeping reorganization designed to transform the legacy telco into an "agile" IT organization offering cloud-based IP services and able to innovate much more quickly.
"We need to transform from a telephone company to IT-based services company," Hussain tells Light Reading in an interview. "When I looked at my organization, I saw us doing great work in cloud area, I saw us doing some great work on the network side -- I didn't see a way for us to take what we built on the network and put it on the cloud. I've departed completely from a silo development-type model to a horizontal functional structure."
As part of the reorganization, long-time CenturyLink Inc. (NYSE: CTL) tech executive Andrew Higginbotham, most recently SVP-cloud and technology, is leaving the company, while other current executives -- including Jared Wray, James Feger, David Mahon, Jonathan King and Steve Sklar -- all assume new leadership roles. CenturyLink is still to name at least four new executives, some of whom are being recruited from the outside, says Hussain, who is also EVP. (See CenturyLink: Building the Case for NFV.)
The new company will be built around a cloud platform, with company-wide software development in one organization headed by Wray, he says. Support for networks and products company-wide will be in an infrastructure support organization headed by Feger, and security will be handled company-wide by Mahon. King and Sklar will take on roles leading cloud/managed services strategy and video/OTT strategy, respectively.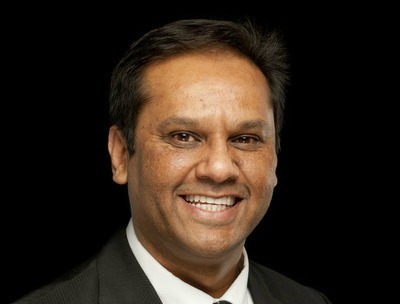 CenturyLink has built itself into a cloud player largely through acquisition, much of it done under the watch of Higginbotham and Hussain's predecessor, Matt Beal. Their purchase list included Savvis, Tier 3, AppFog and, more recently, Cognilytics and DataGardens. (See Cognilytics Deal Speeds CenturyLink's Big Data Play.)
Still to be named in this new organization are the leaders of a test and integration unit, a new product development and strategy unit, an enterprise architecture unit and a unit specifically devoted to business transformation, the new CTO says.
"We need to focus on that, which is why I created the business transformation group, which is really responsible for not only technology and platform but people and strategy as well as we transition from a legacy telco to a next-gen IT service provider," Hussain says. "There are people elements and platform elements."
Part of that transformation process will be the migration of TDM services to IP and the rationalization of the existing product portfolio to better match future customer needs, he notes. It will be the role of the business transformation unit to look for opportunities to change and streamline and then bring those to leaders of other organizations within CenturyLink for implementation, Hussain says.
"Our goal is to make sure we enable the teams to understand all the platforms we have and build towards a single standard using IP in the cloud," he says. "Before, it was happening, but not at the velocity we would like to see. This will enhance velocity."
---
See the latest happenings as telecom business services migrate to the cloud in our cloud services channel here on Light Reading.
---
As part of the reorganization, CenturyLink is implementing agile IT processes and practices across the company -- "going 'full agile'," as Hussain calls it -- and changing its work processes to meet agile IT principles in planning, development and implementation. He admits that this kind of sweeping change is a challenge for an existing company culture and employees already used to doing their jobs in a different fashion.
"I think it is going to be a journey we have to walk through," Hussain says. "The management team is committed to going agile, they are committed to providing velocity in terms of time-to-market in getting products out there to our customers."
Some legacy products will continue to be supported in the more traditional manner, through different APIs that connect legacy platforms to the new cloud platform. But the longer term goal is a full set of IP services delivered via the CenturyLink Cloud.
"Once the development is done, once all the services are available on the platform, the hope is that we will start to see the benefit and people will change," Hussain says. "It's all about communications and making sure folks understand how their role changes over time, when we go from waterfall to agile, it's interrelated. The important thing is to make sure first you understand the process." [Editor's note: "Waterfall" refers to the traditional sequential way of developing new products and services, where separate departments each do their bit in sequence. Agile was developed as a way of doing work in a more incremental way, with constant testing to eliminate bugs and implement improvements. For a more in-depth comparison, go here.]
The cloud operation, some of the network operations and the current deployment of virtualization are all agile today, he notes. For example, CenturyLink is already using network functions virtualization to deliver virtual firewalls and virtual content delivery networks and continuing to deploy NFV and software-defined networking will enable this transition further, Hussain believes. (See Inside CenturyLink's NFV/SDN Strategy.)
The new CTO says he's been down this road before in previous jobs, which include being managing director and CTO-Europe for Liberty Global Inc. (Nasdaq: LBTY) as well as senior VP and CTO at Covad Communications, a national CLEC acquired by MegaPath Inc. . Hussain is confident of his abilities to manage this major transformation on a larger scale at CenturyLink, the third-largest telecom operator in the US with local exchange facilities.
— Carol Wilson, Editor-at-Large, Light Reading
PARTNER PERSPECTIVES
- content from our sponsors