UK operators cannot clearly explain inflation-plus-3.9% price rises
UK operators cannot clearly explain inflation-plus-3.9% price rises
All four UK MNOs use the same inflation-plus-3.9% formula for mid-contract price rises, but it is difficult to get an explanation for how they arrived at that figure.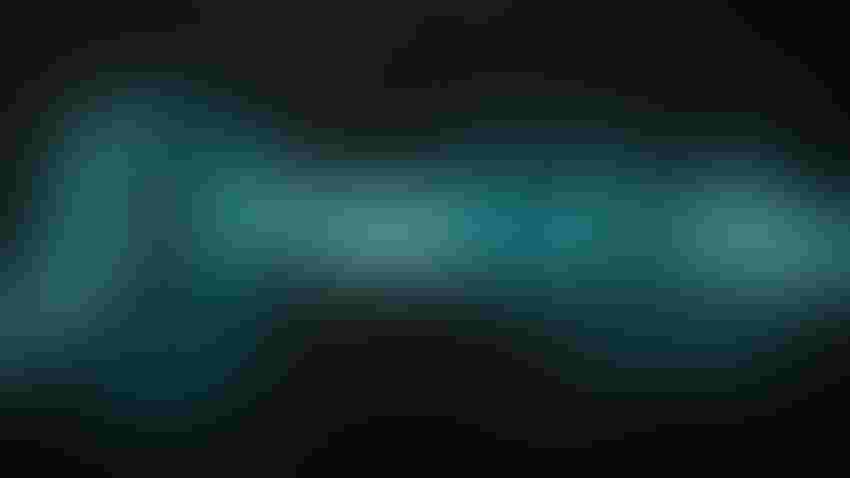 Like everything else, connectivity got much more expensive for UK consumers in 2023.
(Source: Philipp Dimitri / Westend61 GmbH / Alamy Stock Photo)
Back in 2020, it was a different world. With people in and out of lockdowns for most of the year and, consequently, not spending much, inflation was so low many were worried about deflation rearing its ugly head. That is, of course, when they had space for concerns other than a crippling fear of dying or running out of toilet paper. BT, meanwhile, saw its revenues slip as there were no sports to stream and retail stores were closed. A decision was then taken to add 3.9% on top of inflation to plans started from September onwards.
Others clearly took notice, with Vodafone following suit only a few months later and adopting the same 3.9% figure. Since then, all major UK operators – both mobile and broadband – have introduced a similar measure. There are a few exceptions like altnets Hyperoptic and Cuckoo, which apply no mid-contract rises, as is the case for some MVNOs including Lebara.
But fast-forward three years from when BT started adding the 3.9% and it's an entirely different economy, with inflation reaching rates unheard of since last century. As a result, what was once a relatively small percentage seems more difficult to swallow. Now that a cost-of-living crisis has descended on Europe, with the UK especially badly affected, increasing prices by double-digit percentages seems like a particularly steep climb. That's why it is perhaps more important than ever for operators to be able to justify why 3.9% needs to be added to inflation to increase customers' bills.
Operators are, however, tight-lipped on why the 3.9% formula was chosen. Light Reading reached out to all four UK MNOs via email to ask how they arrived at the number, but it did not receive any meaningful explanations. A BT Consumer spokesperson merely issued the following statement when asked specifically about the reasoning behind the 3.9% figure:
"We understand that price rises are never wanted nor welcomed but recognize them as a necessary thing to do given the rising costs our business faces. Our price rises are annual, contracted and transparent, and we make this clear when customers sign up or renew their contract. With the average price increase just above £1 per week, and over 3 million of our customers exempt from the rise, we're also doing all we can to ensure our services are accessible to the widest group of customers possible through our market-leading social tariffs."
It is worth noting that the company added the 3.9% to the consumer prices index (CPI), while it was using the older – and typically higher – retail prices index (RPI) prior to September 2020. In December 2022, RPI stood at 13.4%, while CPI was 10.5%, the rate used to calculate this year's increases. BT has chosen the 3.9% figure as it believes this number reflects investments that it needs to make in both its fixed and mobile networks, while at the same time protecting vulnerable customers who may suffer from financial problems or digital exclusion.
One after another
While this doesn't exactly explain why the number is 3.9%, it suggests that rising costs on the operator side are not the only factor taken into account – at least by BT – when determining mid-contract price rises.
Vodafone also applies a CPI-plus-3.9% mid-contract price increase to contracts signed after December 9, 2020. For plans starting on or after August 11, 2021, it excludes device costs from the price increase, unlike BT. A spokesperson for the company said the following when asked how it arrived at the 3.9% figure:
"While the majority of this year's increase (10.5%) is inflation-linked, we add an additional 3.9% to customers' bills to enable us to keep growing and developing the network. This includes investing in bringing our secure and reliable network to more people – including in hard-to-reach locations – and supporting the rollout of full fiber to more homes than ever. It also supports us in developing the network as usage continues to grow.
"Reliance on our network and infrastructure continues to grow significantly, so we're always investing so we can grow with the demand. For example, Ofcom reports that, between 2015-2020, demand for data increased by 1500%, with average speeds increasing 78% over the same time period. Meanwhile mobile bills are down 20% on the same period."
Again, this doesn't clarify how Vodafone specifically reached 3.9%. A possible explanation exists, albeit not one Vodafone would likely want to give to the public. The Guardian has quoted an unnamed company official as saying that the company didn't want to go higher or lower than BT so that it would neither raise attention nor miss a revenue opportunity. If that's true, it is not impossible that others followed the same logic.
One way or another, the remaining MNOs have clearly arrived at the same figure. VMO2 started applying an RPI-plus-3.9% mid-contract price increase to the airtime portion of customers' bills from March 2021. The company's reasoning for adding 3.9% to RPI is that it grants extra headroom for continued investments in the network.
Much like BT, Three also increased prices by CPI plus 3.9% for contracts signed after November 1, 2022. This applies to phone, SIM-only and broadband contracts for those who joined its network between then and January 30, with device costs excluded from price increases for anyone who signed on after that date.
Ofcom scrutiny
A difference between Three and the other MNOs, however, is that its decision to increase prices came when inflation was already rising fast. In December 2020, when RPI stood at 1.2% and CPI was 0.8%, it would have probably taken a functioning crystal ball to predict the steep climb to come. In November last year, however, RPI reached 14%, its highest level since December 1980, while CPI stood at 11.1%, the highest it has ever been since its introduction in 1989. Three declined to comment when asked how it arrived at the 3.9% figure.
Some have suggested that the operators' approach to raising prices has made inflation worse. The Guardian has cited UBS Global Wealth Management Chief Economist Paul Donovan as saying that a rigidly built-in price indexation can potentially prolong inflation, at least in the sector.
This year's jump in customer bills has also prompted scrutiny from Ofcom. In February, it said it would review the practice of inflation-linked mid-contract price rises. Its main focus, however, is on whether consumers are given "sufficient certainty and clarity about what they can expect to pay."
Its survey found that a third of mobile and broadband customers don't know if their provider can increase prices and around half of those who do are not aware of how the increase would be calculated. The regulator is therefore investigating to determine if it should "intervene to ensure customers have greater certainty and clarity, from the outset, about the prices they will pay over the duration of their contract."
While Ofcom does not seem to be looking into the 3.9% part of the price increase, it is still curious that all major operators arrived, seemingly independently, at a number they do not appear able to justify. It is, of course, entirely plausible that there is sound financial logic behind the inflation-plus-3.9% formula, but their inability to present it does not look good.
Related posts:
— Tereza Krásová, Associate Editor, Light Reading 
Subscribe and receive the latest news from the industry.
Join 62,000+ members. Yes it's completely free.
You May Also Like
---