The Buildout: SiFi Networks starts new construction in California, Michigan
The Buildout: SiFi Networks starts new construction in California, Michigan
This week in broadband builds: SiFi Networks announces $180 million network investments in California and Michigan; Cox wins USDA grant; Frontier, Spectrum get grants in Michigan and more.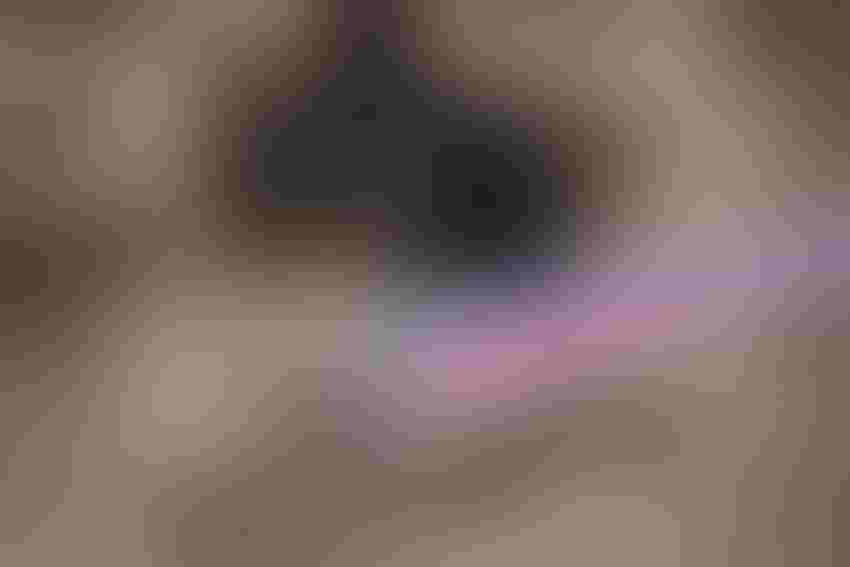 (Source: dpa picture alliance/Alamy Stock Photo)
The Buildout is a column from Light Reading tracking broadband network deployments. This week we're tracking new grants, construction and service launches reaching over 300,000 locations across the US. Send us your news here. Keep up with every installment of The Buildout here.
SiFi Networks announced two new open access builds this week in both California and Michigan. In California, the company kicked off construction with partner Motive Infrastructure on its $120 million fiber network in the city of Oceanside. The privately funded build will provide advertised speeds up to 10 Gbit/s for nearly 70,000 homes, businesses and community institutions. SiFi Networks also joined city officials from Farmington and Farmington Hills, Michigan, this week to kick off construction on a $70 million fiber network buildout. The network will connect nearly 50,000 locations. SiFi Networks, an open access fiber provider, announced in June that Future Fiber Networks, its joint venture with private equity firm APG, raised $350 million, to be used alongside APG's $500 million equity investment to deliver wholesale, fiber-to-the-premises connectivity across the US. In addition to Oceanside, California, and Farmington, Michigan, the company has recently launched construction on open access networks in Placentia, California, and Rockford, Illinois.

The USDA on Wednesday awarded roughly $274 million in 16 grants and loans, primarily through the ReConnect program, to deliver broadband service to people in eight states. Funding recipients included a mix of telco and electric cooperatives, local service providers and tribes. CoxCom LLC, an entity of Cox Communications, was awarded a ReConnect grant for $13.1 million to connect "2,824 people, 144 businesses, 60 farms and 13 educational facilities in Muskogee and Sequoyah counties in Oklahoma," according to the USDA. All together, the USDA estimates this round of loan and grant funding will help reach roughly 35,886 customers. The $274 million round of funding was included in a broader $5 billion investment in rural America announced by the Biden administration.

The state of Michigan recently awarded $203 million in grants for 24 projects from 11 providers in order to deliver broadband to over 70,000 unserved homes and businesses. Funding was awarded through the first round of Michigan's Realizing Opportunity with Broadband Infrastructure Networks (ROBIN) grant program, which has $238 million from the Treasury Department's capital projects fund. Winners this round included Great Lakes Energy, an electric co-op ($46.6 million across three projects), as well as Frontier ($22.3 million for one project) and Charter/Spectrum ($12.2 million across five projects). Point Broadband picked up $42.5 million in ROBIN grants but chose to withdraw from $37.5 million of those.

Iowa announced its intent to award $148.96 million in broadband grants to 33 companies for 39 projects, pending the successful execution of grant agreements. Big winners included Citizens Mutual Telephone Cooperative ($20.46 million) and Mediacom ($19.16 million).

In other Mediacom news, the company said it completed its fiber expansion in the Swan Lake area of Hale Township, Minnesota, this week, connecting nearly 100 homes and businesses. In a press release, Mediacom said this project was the ninth network expansion it completed with funding from the state's Border-to-Border Broadband Development grant program. According to state records, Mediacom received $99,156 in grant funding for the Swan Lake project this year.

Comcast announced it is expanding to Milford, Connecticut, bringing broadband services to 24,000 additional residents and businesses. Construction is underway and expected to be completed by the end of 2025, according to a press release.

TDS announced progress on its buildout in Sheboygan County, Wisconsin. The company said in a press release that services are now available in the town of Kohler, marking the fourth of four communities in the county where TDS has launched initial services. Construction started last fall and once complete the fiber expansion project will provide service for 25,000 locations in Sheboygan County.

GoNetspeed launched services in initial construction areas in the region of Attalla, Alabama. In a press release, the company said the $2 million build will bring service to more than 1,800 locations once complete. Separately this week, GoNetspeed said it completed construction on its $3 million fiber buildout in Amherst, Massachusetts, delivering service to more than 2,200 residents and businesses. Amherst represents GoNetspeed's first community served in the state of Massachusetts. GoNetspeed is building out fiber networks in multiple states with private equity funding from Oak Hill Capital.

Shentel's Glo Fiber announced a new partnership with municipal officials in Lancaster, Pennsylvania, through which the company will deploy broadband services utilizing "portions" of the city's existing fiber network "and provide key fiber assets to the City for Smart City uses." In a press release, Glo Fiber said this build will bring broadband speeds up to 5 Gbit/s to 20,000 homes and businesses. Engineering work has begun, with an estimated 18 months of construction slated to start in mid-2024.

Charter's Spectrum shared details on two more of the grants it won in September through North Carolina's Completing Access to Broadband (CAB) Program. This week, the company announced that it won $962,507 toward a $1.7 million project to deliver broadband to 90 homes and businesses in Onslow County; as well as $4 million toward a $7 million project to deliver broadband to more than 600 homes and businesses in Sampson County. Spectrum will provide the remaining funding for both builds. Additionally this week, Charter said it completed its buildout to 760 homes and businesses in portions of Missaukee County, Michigan, as part of its Rural Digital Opportunity Fund (RDOF) commitment.

Ritter Communications announced a $1.8 million investment in Walnut Ridge and Hoxie, Arkansas, this week. The investment will see Ritter deliver broadband to the region through its RightFiber arm, which advertises speeds up to 5 Gbit/s.
Subscribe and receive the latest news from the industry.
Join 62,000+ members. Yes it's completely free.
You May Also Like
---