NTIA poses alternatives to BEAD letter of credit requirement
NTIA poses alternatives to BEAD letter of credit requirement
The NTIA issued a 'conditional programmatic waiver' of the letter of credit requirement for participants in the Broadband Equity Access and Deployment (BEAD) program. The decision follows months of pressure from service providers.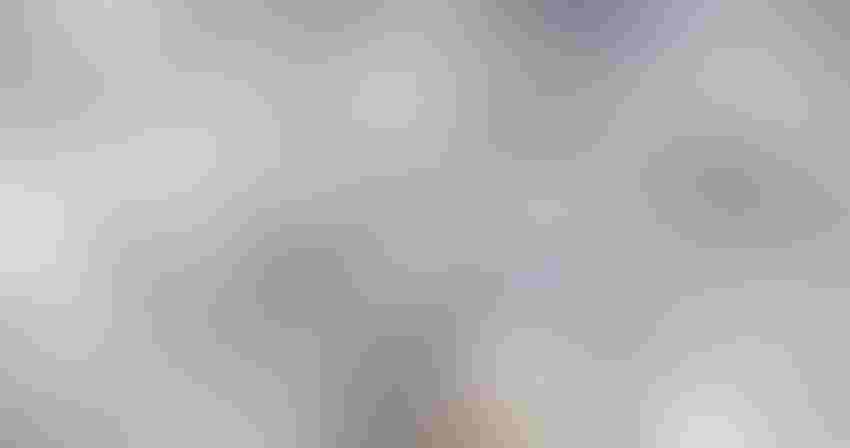 (Source: Vitalii Nykolyshyn/Alamy Stock Photo)
The NTIA has issued a conditional programmatic waiver of the letter of credit (LOC) requirement to participate in the $42.5 billion Broadband Equity Access and Deployment (BEAD) program.
In a blog post summarizing the waiver on Wednesday, the NTIA – which is administering the BEAD program – said that in addition to an irrevocable letter of credit for 25% of the full grant amount, other acceptable alternatives may include a letter from a qualified credit union, or a performance bond for 100% of the award.
Additionally, the NTIA is allowing states and territories to reduce the percentage requirement of the performance bond or letter of credit over time as service providers meet certain project milestones. In other words, while the original requirement for BEAD was for subgrantees (ISPs) to maintain a 25% letter of credit for the full award amount, the NTIA is now saying states may allow subgrantees to reduce that gradually, for example: to 15% when the project is 60% complete, and 10% when it's 80% complete.
Further, the NTIA is also allowing states and territories to require the initial letter of credit or performance bond to be 10% of the award amount for the entire project period if grants are issued on a reimbursable basis, rather than up front.
"By providing an expanded universe of potential issuers of LOCs and specific, permissible alternatives to the LOC requirement, NTIA remains faithful to our objectives of encouraging robust participation from a broad range of service providers while giving states and territories more ways to ensure that grant recipients can build a high-quality network and operate it for years to come," said the NTIA in its blog.
The NTIA appeared to leave further room for adjustments, adding that: "States and territories are also free to request waivers for additional circumstances not covered by this programmatic waiver where prospective subgrantees are able to meet the requirements under the NOFO by other means."
Months of pressure
The alternatives posed by the NTIA today were among the various options suggested by groups of service providers opposed to the LOC. Performance bonds are seen as a lighter lift due to lower upfront costs, and credit unions are likely to have existing relationships with smaller and community-based ISPs.
Indeed, the NTIA's decision to issue a programmatic waiver comes after months of pressure from service providers, and more recently members of Congress, warning that the letter of credit requirement was too great a burden to bear for the smaller ISPs and community broadband providers best suited to use BEAD funds to close the digital divide.
Earlier this summer, the nonprofit Connect Humanity argued in a blog post that the letter of credit requirement would eliminate from BEAD the "small ISPs, minority and women-owned businesses, nonprofits, and municipalities that the program claims to be targeting." They offered an example that an ISP seeking a $7.5 million BEAD grant would need to raise over $2 million in collateral, in addition to supplying matching funds.
That appeal was later followed by a letter of concern from midsized companies, including Brightspeed and Windstream, arguing that their participation in BEAD would also be harmed by the LOC requirement.
Members of the Senate and House have recently chimed in with their own appeals to the NTIA. Earlier this week, a bipartisan group of 18 House members wrote a letter to NTIA Chief Administrator Alan Davidson, warning that the letter of credit requirement will "undermine the goals" of BEAD, and that "without changes to the BEAD program's letter of credit, we risk leaving millions of Americans without broadband."
In a letter last week, a group of Senators referenced performance bonds as an alternative, noting they "would allow participants to provide a financial guarantee for the delivery of the project without requiring them to put up large amounts of capital upfront."
With today's waiver issued by the NTIA, states and territories can now use the guidance to structure the requirement in their BEAD proposals. Initial proposals outlining how states and territories will implement BEAD are due to the NTIA by December 27, 2023.
UPDATED (11/1 at 2 p.m. ET): The news of NTIA's waiver on Wednesday was met with positive reactions from several in the industry who had pushed for alternatives to the LOC.
In a blog post, Connect Humanity, noted that it was "still studying the details" of the waiver but said the new rules will "make great strides" toward including smaller broadband providers in BEAD: "These changes will reduce the amount of local capital that underconnected communities will need to bring to the table and help ensure all types of providers will be able to participate in this historic broadband investment," said the group.
On behalf of the Wireless Internet Service Providers Association (WISPA), Louis Peraertz, VP of policy, said WISPA "heralds" the NTIA's decision, adding: "Allowing subgrantees to use performance bonds in lieu of an LoC, reducing LoC obligations after meeting certain milestones, and allowing lower initial LoC and performance bond percentages will be especially helpful to smaller entities that often find it difficult to obtain LoCs, or to do so on acceptable terms."
Gigi Sohn, executive director for the American Association for Public Broadband (AAPB), another group opposing BEAD's LOC requirement, said in a statement: "We thank NTIA and the Commerce Department and its leadership for their responsiveness to our call, their sense of urgency and their openness to future guidance. They are a model for good governance and good policy."
Subscribe and receive the latest news from the industry.
Join 62,000+ members. Yes it's completely free.
You May Also Like
---