Bundling and convergence in the US: By the numbers
Telecom operators in the US are increasingly packaging together various products and services in an effort to please existing customers and gain new ones. The latest: Comcast's new promotion that pairs its mobile services with its 200 Mbit/s home broadband offering.
Comcast's new bundle is the latest in a long line of converged offerings hitting American shoppers. T-Mobile and Verizon are offering discounted packages mixing fixed wireless Internet offerings with smartphone services, while Charter has countered with its own popular Spectrum One cable/mobile converged promotion. Both Altice and Cox Communications have hinted at their intentions to do the same.
But how will this trend play out? Which companies will have the upper hand as wireless operators increasingly run up against cable providers? And how might any possible consolidation play out among US telecom operators broadly?
The European example
Most bundling and convergence discussions often reference the situation in Europe, where bundled offerings are much more common. Indeed, the analysts at Mobile Experts recently reported that 37% of households in Europe subscribe to broadband through some kind of converged service. That figure is just 8% in the US.
So how has convergence in Europe affected operators' bottom lines? According to the financial analysts at New Street Research, there's not much evidence that converged operators have had much of an advantage over those that retain an exclusive focus on one type of service.
Specifically, the analysts reported that convergence "did not help operators gain EBITDA [earnings before interest, taxes, depreciation and amortization] share" and that "pure-play mobile operators have not been squeezed out of the market with no converged product." The analysts reported that Telenet in Belgium is one of the few converged operators that managed to eke out gains, but the operator nonetheless has pursued mergers and acquisitions for growth.
Regardless, research firm Omdia (which is owned by the same parent company as Light Reading, Informa) recently predicted that bundled subscriptions will grow 2.9% globally between 2022 and 2027. That's slightly lower than the firm's previous forecast, issued in 2021. The firm blamed tightening economic conditions globally for its lowered forecast, as consumers look to cut down on their monthly expenses.
US mobile operators look for leverage
Similarly, a new survey from the financial analysts at Cowen shows a growing number of "mobile only" customers in the US. The firm, which surveyed more than 1,000 broadband customers in December, found that 9% used their mobile carrier for in-home broadband services, a record high from typical 6-7% levels in prior surveys.
"This does not come as a surprise given the success of fixed wireless offers from Verizon and T-Mobile, as in the past two quarters Verizon and T-Mobile added more broadband subscribers than the entire wireline broadband industry combined," the analysts wrote in a February note to investors. "Another factor contributing to our survey results is a reversion to 'mobile-only' home broadband customers. That is, during the pandemic, 'mobile' home broadband customers dropped to a record low 6% as the pandemic drove a criticality of reliable broadband, further bolstered by stimulus checks and the low-income EBB [emergency broadband benefit, a program to help low-income Americans pay for telecom services] program. Exiting pandemic lockdowns, we are seeing a reverse migration to mobile-only broadband."
Verizon officials specifically have argued that the company maintains a competitive advantage against cable providers like Comcast and Charter thanks to its mobile offerings. For example, Sampath Sowmyanarayan, the new CEO of Verizon's consumer division, told the financial analysts at MoffettNathanson in February that Verizon's fixed wireless access (FWA) service is available across almost the entire country, unlike the home Internet offerings from companies like Comcast.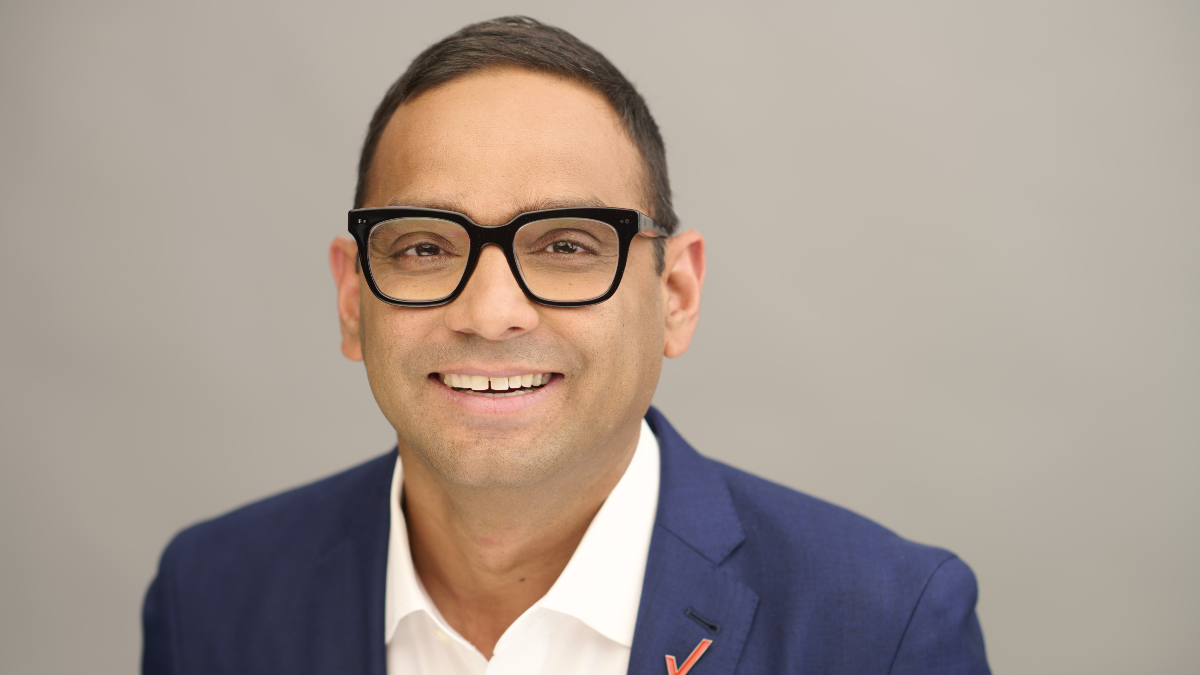 Sampath also told the analysts that 70% of Verizon's FWA customers bundle the service with a smartphone plan.
"Despite the aggressive growth in fixed wireless, Sampath does not see a convergence scenario similar to that we have seen in Europe, where the vast majority of the market is converged. Verizon sees an opportunity to grow service revenue with fixed wireless service and an opportunity to reduce churn. But they don't see fixed wireless as a loss leader," the analysts noted.
The cable argument
While Verizon believes it has the upper hand in a convergence scenario, others don't. For example, the analysts at Counterpoint Research argued that cable providers like Charter and Comcast could eventually come out on top.
"The cable companies have been offering superior flexibility and better prices [in their mobile offerings], which means the [wireless] carriers will need to adjust their approach by offering better value through their service plans," the analysts noted.
They wrote that operators like Verizon and T-Mobile can either offer promotions and discounts on smartphones, or they can pack their existing plans with more features and extras, like free Netflix. Indeed, T-Mobile reportedly pursued a deal with Goldman Sachs for a T-Mobile-branded credit card.
But the Counterpoint analysts argued that wireless network operators can't perpetually pursue both strategies at the same time.
"The shifting landscape begs the question of how long the two major carriers [Verizon and T-Mobile] will be able to keep their feet on both the service price and hardware promotion pedals. Eventually one will have to let up," they noted.
The financial analysts at New Street Research also see an advantage for cable companies. Specifically they argued that Charter has proven itself a viable, long-term competitor in both the mobile and the home broadband markets.
"We think Charter is now on a path to grow broadband subscribers sustainably," they wrote in a recent report. The company "remains our top pick for the year," they added.
Convergence-maggedon
Ultimately, many analysts expect some serious consolidation to hit the US telecom industry at some point in the future, as operators increasingly struggle against each other to stay afloat. The only question is which operators will be acquired, and which will do the acquiring.
Many expect consolidation in the US to start first among smaller fiber providers. "A fiber roll-up is likely inevitable and would be allowed" by regulators, according to the New Street analysts.
"With AT&T having negotiated access to Frontier's fiber network, we wonder when one of the Big 3 [mobile network operators] will touch off the inevitable consolidation of fiber-to-the-home networks," agreed the analysts at Wolfe Research in a recent note to investors. The analysts speculated that Verizon, T-Mobile or AT&T might look to purchase one or more fiber providers like Frontier Communications, Lumen Technologies or Astound Broadband.
Indeed, there appears to be fertile ground for such combinations.
"Right now, we don't have a mobile offering. However, we are constantly evaluating the complementary products and services that would best meet the needs of our customers," wrote a Brightspeed representative in February, in response to questions from Light Reading. Brightspeed is the fiber provider stemming from Lumen's $7.5 billion deal with Apollo in 2021.
But many analysts expect a broader deal to eventually combine a major wireless player and a major wired player. Combinations that analysts have suggested include Comcast/T-Mobile and Verizon/Charter. But would US antitrust regulators accept such a transaction?
"In any transaction involving a merger of a company with wired broadband assets and a company that has both wired and facilities based wireless assets, any overlapping wired assets would have to be divested," argued the financial analysts at New Street. However, they wrote that such a combination – after suitable divestitures – would have a reasonable chance of regulatory success given that wireless and cable are fundamentally different technologies and therefore would not raise the ire of policymakers looking to prevent mergers of competitors in the same field.
Thus, it's unlikely that a merger between two wireless companies like T-Mobile and Verizon would be allowed by antitrust officials. But one between a wireless carrier and a cable operator would likely be approved.
Related posts:

— Mike Dano, Editorial Director, 5G & Mobile Strategies, Light Reading | @mikeddano
EDUCATIONAL RESOURCES


UPCOMING LIVE EVENTS
June 6-8, 2023, Digital Symposium
June 21, 2023, Digital Symposium
December 6-7, 2023, New York City
All Upcoming Live Events
PARTNER PERSPECTIVES
- content from our sponsors