5:20 PM -- The IP nature of LTE turns security into a more interesting and more urgent topic. And for Radisys Corp. (Nasdaq: RSYS) and other AdvancedTCA (ATCA) vendors, it might open up a new product category: the LTE security gateway.

RadiSys came out with such a beast, called the LTE SEG, on Thursday. Its purpose is to fill a security void that IP-based networks, as opposed to TDM ones, create. Mobile endpoints can be secured, but "what's missing is gear that actually secures communications between [pieces of] network infrastructure," says Bob Heymann, a RadiSys product marketing manager. (See RadiSys Secures LTE.)

You could put an enterprise security box in there, but RadiSys claims operators want something built specifically for carrier networks and for the 3rd Generation Partnership Project (3GPP) Network Domain Security (NDS) standard. It also says its SEG has five times the performance.

The LTE SEG can be deployed standalone, as in the picture below, but the technology's better prospect lies in being a blade inside other people's equipment.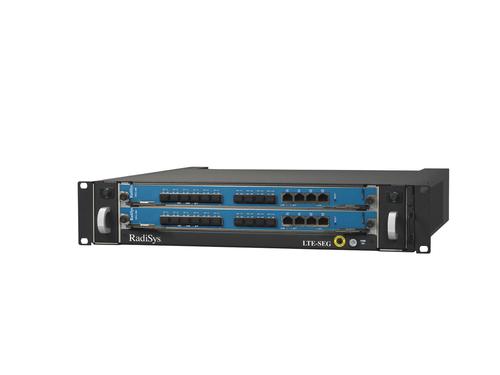 It's hard to believe Cisco Systems Inc. (Nasdaq: CSCO), Juniper Networks Inc. (NYSE: JNPR), and other big names won't just build these kinds of gateways themselves -- or blades to go into routers and other gear. They've got all the résumé bullets: IP, security, carrier-grade knowhow, and even LTE expertise (some have more than others, but I'd figure they all have enough).

Still, LTE has provided a chance you can't expect RadiSys to pass up. It fits the LTE theme that ATCA vendors have preached for a while now, and it's an opportunity inside the security market, which, on the enterprise side, is already soaking with options.

— Craig Matsumoto, West Coast Editor, Light Reading