Why Cisco is excited about the AI boom
Why Cisco is excited about the AI boom
Cisco expects $1 billion in AI orders in its upcoming fiscal year – though that's a change from the company's previous guidance. Moreover, it's unclear what an enterprise investment into AI might mean for big, public telecom network operators.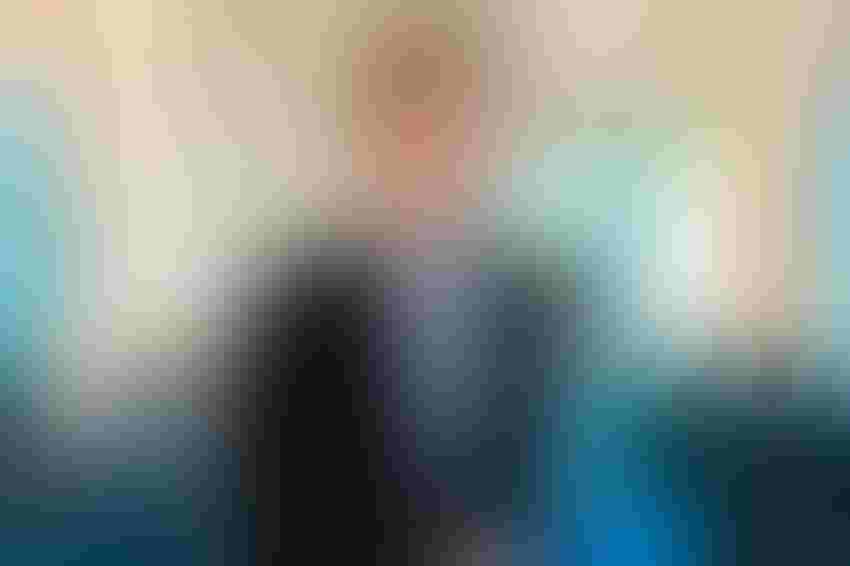 Jonathan Davidson.
(Source: Cisco)
According to Jonathan Davidson, a rush on everything AI will be good for Cisco.
"There's nobody better at moving data around than Cisco," Davidson, EVP and general manager of Cisco Networking, told Light Reading in a recent interview. "The more bits that move around, the better for us, because we know how to move bits around very, very well."
Specifically, Davidson explained that businesses looking to invest in AI capabilities will likely generate large amounts of data as they teach their AI learning models. For example, a factory hoping to use AI to improve its manufacturing process will need to send its AI model potentially millions of images of properly oriented widgets. That way, the AI can learn what needs to be done to run a manufacturing line correctly, and what shouldn't be done. That work, Davidson explained, will be conducted over that business' network – a network that Cisco hopes to provide.
"There's just a lot of detail coming in that has to be processed. And guess what? That data has to travel across networks," he said.
Davidson offered similar examples in industries ranging from retail (teaching AI models to properly orient products on store shelves) to farming (teaching AI models to recognize and remove weeds). Davidson pointed to new Cisco research on the growing embrace of AI among enterprise customers. 
Broadly, those kinds of AI applications likely will require upgrades to computing and data transport resources.
Thus, according to Davidson, Cisco's AI opportunities are clear. However, what's cloudy is how and when those opportunities will develop – and what they might mean for the telecom market.
AI on the upswing
It's no secret that massive tech companies like Amazon, Microsoft and Google – and their suppliers – have high hopes for the AI rush sparked by human-sounding services like ChatGPT.
"We are rapidly infusing AI across every layer of the tech stack, and for every role and business process, to drive productivity gains for our customers," said Microsoft CEO Satya Nadella during the company's recent quarterly conference call, according to Seeking Alpha. "We have the most comprehensive cloud footprint with more than 60 data center regions worldwide, as well as the best AI infrastructure for both training and inference."
That's music to the ears of the data center operators hoping to host that kind of computing. "We intend to meaningfully augment our xScale portfolio, including in North America, to pursue strategic large-scale AI training deployments with the top hyperscalers and other key AI ecosystem players, including the potential to serve highly targeted enterprise demand," Charles Meyers, CEO of data center giant Equinix, said on the company's quarterly conference call, according to Seeking Alpha.
Indeed, the data center analysts at Synergy Research Group wrote last month that generative AI is clearly supercharging investments into cloud computing. The firm reported that overall spending on cloud infrastructure in the third quarter rose 5% – to $68 billion worldwide – from the second quarter. "Helped by AI, there are signs that many enterprises are through their period of belt tightening and of optimizing rather than growing their cloud operations," the firm wrote.
Cashing in 
But much of the spending may be focused inside of enterprise networks, rather than on the public networks operated by big telecom companies like Verizon or Comcast.
"What we've seen and what we've heard from a lot of our enterprise customers is the desire to keep their key intellectual property on premise," Cisco's Davidson explained. He said enterprises generally appear interested in retaining ownership of their intellectual property – including their AI models – by physically locating their AI computing resources inside their corporate offices. For Cisco, that means enterprises might invest in Cisco equipment for their internal networks, but not to transmit their AI data over public telecom networks.
However, Davidson said that some enterprises are showing an interest in "kicking the tires" on AI by running it in the cloud. In that kind of scenario, he said, AI data might be transmitted over public telecom networks.
The implications of these kinds of scenarios are important because an increase in the transmission of AI-related data over public telecom networks could motivate telecom network operators to invest more money in their operations. And that, in turn, could help them generate more revenues.
Today, though, operators are clearly resistant to spending extra money on their networks. Cisco, Nokia, Ericsson and a variety of other telecom equipment suppliers have widely reported a global slowdown in the amount of investments telecom operators are putting into their networks.
Moreover, Cisco itself has found that AI-related investments are hard to pin down. In its recent earnings report, Cisco modified its AI expectations and is now predicting $1 billion in AI orders in its upcoming fiscal year. That's a change from the company's previous guidance of $500 million in actual orders during its prior fiscal year.
Regardless, some financial analysts remain optimistic. "Cisco benefits from the evolving AI market," wrote the financial analysts at Raymond James in a note to investors this week following the release of Cisco's quarterly results. "Cisco reported that three of the top four hyperscale operators are deploying its AI fabric. We have conservatively sized the AI back-end switch opportunity growing to $7 billion by 2027, and Cisco cited a 650 Group study predicting the market grows to $10 billion."
Subscribe and receive the latest news from the industry.
Join 62,000+ members. Yes it's completely free.
You May Also Like
---