Cisco shares plunge in troubling update about telco spend
Cisco shares plunge in troubling update about telco spend
An inventory correction has caught up with Cisco and in the telco sector it could last well into next summer, says the company.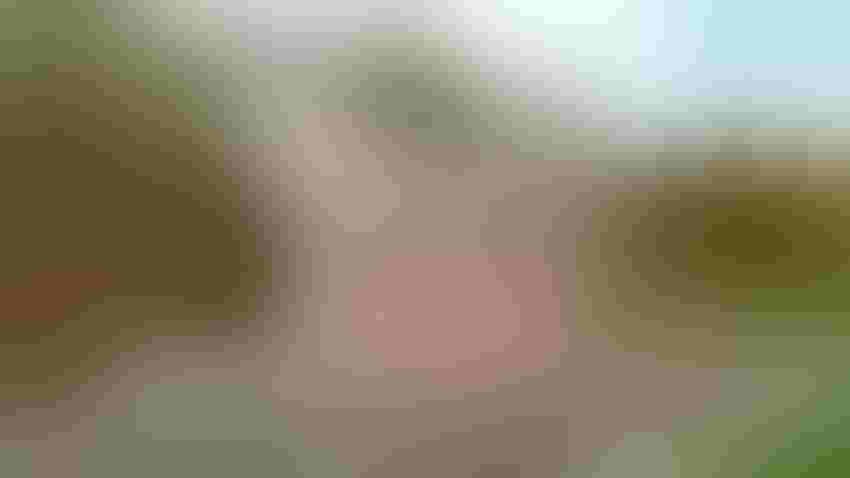 An 11% plunge in pre-market trading isn't what's supposed to happen to a company's share price when its profits have just shot up. But that was the outcome for Cisco after the big maker of Internet routers and switches reported a 36% year-on-year rise in net income, to $3.6 billion, on 8% growth in sales, to $14.7 billion, for its recently ended first quarter (covering the August-to-October period).
Good as the headline figures appeared, the outlook for Cisco's second quarter is grim. Sales are expected to drop by at least 6%, to between $12.6 billion and $12.8 billion, and operating profit by the same percentage, to no more than $4.16 billion. In the worst-case scenario, Cisco would be looking at a 10% drop, to less than $4 billion. The issue is a fall in product orders, said Scott Herren, Cisco's chief financial officer, on the earnings call. Those were down a fifth, he revealed.
The inventory correction that has so badly hurt Ericsson and Nokia in North America has now caught up with Cisco. Put simply, larders are well stocked, and customers can live off the supplies they have bought without having to visit the shop. Describing this as an example of "elevated levels of product shipments from prior quarters," Herren told analysts that "we believe there are one to two quarters worth of shipped orders awaiting implementation by our customers."
Despite the market reaction, this still leaves Cisco in reasonably good shape, and certainly looking much healthier than European vendors of telecom equipment. Nokia's sales were down 20% for its most recent quarter and its net profit fell almost 70%. Ericsson similarly suffered a 74% drop in net profit (excluding a hefty write-down of its Vonage acquisition). Combined, the two companies are cutting up to 22,500 jobs, which would equal 12% of their collective workforce. There is no sign of Cisco taking such radical steps.
Scandi noir
It is, of course, far less exposed to telecom operators than either of the Nordic suppliers, generating a bigger share of revenues from sales to the enterprise, government and Internet sectors. While Cisco does not break out sales by customer category, it did note in its accompanying presentation that orders dropped as much as 38% in the service provider and cloud segment. Nor does it expect much improvement anytime soon.
"I certainly would expect service provider to continue to be difficult through the second half of the year," said Herren. "Within service provider, we've got both telco and cable, which has one set of market dynamics going on. I think that will continue to be a difficult space." On the web side, by contrast, Cisco's expectation is that orders will start to increase in the second half of the fiscal year.
There are alarming implications for telecom suppliers in all this, because the Cisco message is that telco orders could remain below ordinary levels until next summer. Company bosses at both Ericsson and Nokia have said the rising demand for gigabytes, and the pressure this puts on network infrastructure, will soon force operators to reinvest. But operators seem to be coping better than their big suppliers would like. T-Mobile US, for instance, cut its capital expenditure by a quarter (excluding payments for spectrum licenses) over the first nine months of the year, even though it added more than 4 million new customers.
The good news for Cisco investors is that it appears to be doing well against its rivals. It gained market share in the second quarter, according to CEO Chuck Robbins, and anticipates recording more than $1 billion in orders for infrastructure designed to support artificial intelligence in its 2025 fiscal year. "To help advance AI, we are working with key GPU and storage partners to create solutions, including Ethernet technologies, GPU-enabled infrastructure, and joint-tested and validated reference architectures with a commitment to open networking for AI," said Robbins.
AI switching alone could be a $10 billion opportunity by 2027, he said, citing research carried out by 650 Group. In the meantime, Cisco is expecting revenues of between $53.8 billion and $55 billion for the current fiscal year. At the midpoint of its guidance, that would be nearly 5% less than it made the year before. The sooner those customer larders are cleaned out, the better.
Subscribe and receive the latest news from the industry.
Join 62,000+ members. Yes it's completely free.
You May Also Like
---