MWC22 – The first appearance of a Federal Communications Commission chair at MWC since 2019 showed how much the spectrum of 5G policy has shifted.
In the same location where in 2018 and 2019 Trump-appointed FCC chair Ajit Pai had sung the praises of millimeter wave (mmWave) 5G, Biden appointee Jessica Rosenworcel didn't mention mmWave at all – until citing its sub-par performance as a lesson for any 6G planning.
Instead, Rosenworcel emphasized the need to find and free up more of the midband spectrum that's already begun to add competition in residential broadband.
"One of my first actions as chairwoman of the Federal Communications Commission was to pivot the United States to midband spectrum for 5G," she said in a keynote Tuesday. "Because it offers the ideal blend of capacity and coverage, this spectrum is key to delivering on the promise of 5G services and ensuring that it reaches as many people as possible."
2.5GHz auction to start in July
Rosenworcel cited January's commercial debut of C-band 5G and such recent FCC actions as October's auction of 100MHz of spectrum in the 3.45-3.55GHz band (which netted $21.9 billion and which she called "one of the most successful auctions in FCC history"). She also discussed an auction set to start in July of 2.5GHz spectrum and efforts to free up still more frequencies in the 3.1-3.45GHz band.
She did not remind her audience of the late-breaking controversy over possible risks of C-band 5G interfering with radio altimeters widely used in commercial aviation, but the next part of her speech might as well have been broadcast into the offices of the Federal Aviation Administration.
Warning that "greenfield spectrum open and cleared for use will not be easy," Rosenworcel said the US needs to go beyond prior spectrum-sharing measures like time-based access and databases to coordinate usage.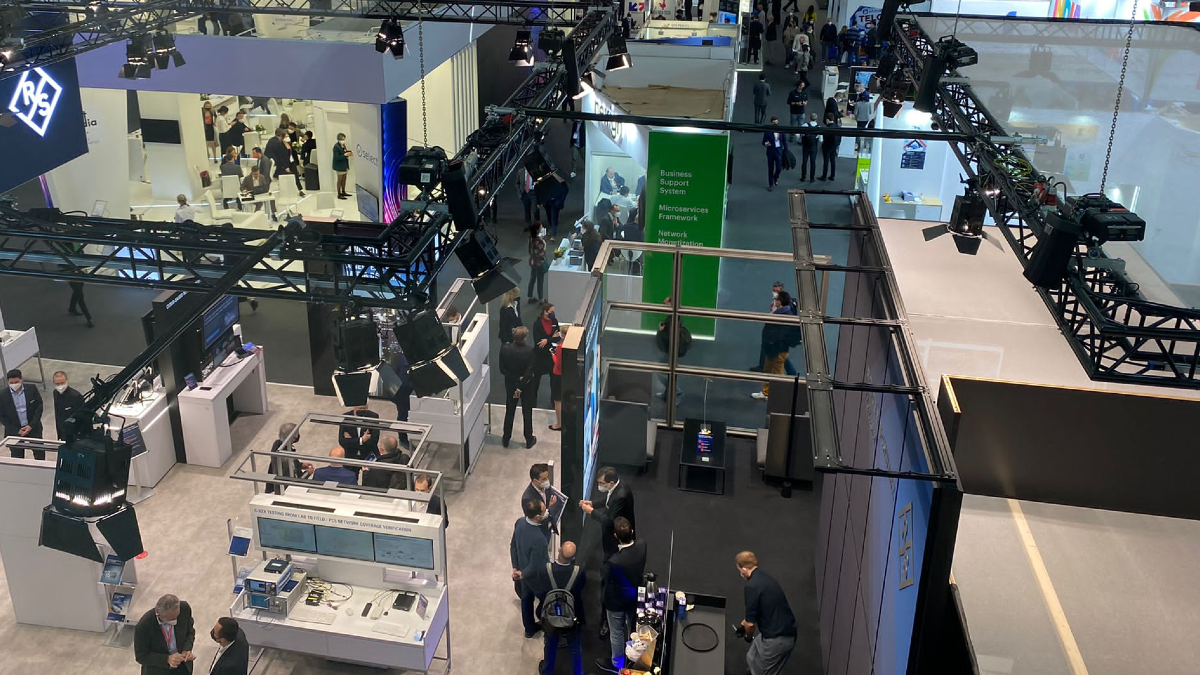 Instead, the FCC should push manufacturers not only to make transmitters that respect power levels and other regulatory restrictions – but to ship receivers that are sufficiently discerning to avoid creating avoidable interference problems in increasingly crowded airwaves.
"Going forward, policy makers, I believe, need to focus on both transmitting and receiving, not just the former at the expense of the latter," she said.
A proceeding into receivers
Next month, Rosenworcel said she will propose that the FCC launch an inquiry to investigate receiver performance and standards – and how to improve them, whether it's via incentives, guidelines or, as she suggested, "even regulatory requirements in some or all spectrum bands."
mmWave 5G, which continues to get enthusiastic backing from such MWC speakers as Qualcomm CEO Cristiano Amon (who called it "absolutely essential" during that firm's press conference Monday), only got a mention at the end of Rosenworcel's talk.
And Amon, who followed her minutes later on the same stage, may not have appreciated that inclusion much.
Rosenworcel nodded to discussions about what 6G wireless might look like – "I know, I know; these are early days," she half-apologized – and critiqued plans to host it on frequencies above 100GHz.
"Let's not forget the lessons we've learned with mmWave spectrum and 5G," she said. "These waves are fragile and while there's a lot of this spectrum to deploy, it doesn't travel very far. And right now, deploying it is awfully costly."
She, instead, advised sticking with what's actually worked in the field to advance 5G: "We need to bring midband spectrum along too."
As a start, Rosenworcel suggested identifying 7 to 15GHz spectrum bands that would allow faster speeds and wider coverage. Will 6G service built on those frequencies live up to its advance billing? If network evolution proceeds at its current pace, we may get an answer in an FCC chair's speech before MWC 2025 or 2026.
Related posts:
— Rob Pegoraro, special to Light Reading. Follow him @robpegoraro.