Plus or Ultra: 5G SA adds more brands to the mix
Plus or Ultra: 5G SA adds more brands to the mix
Vodafone UK and Telefónica Spain launch new 5G standalone services and branding for consumers.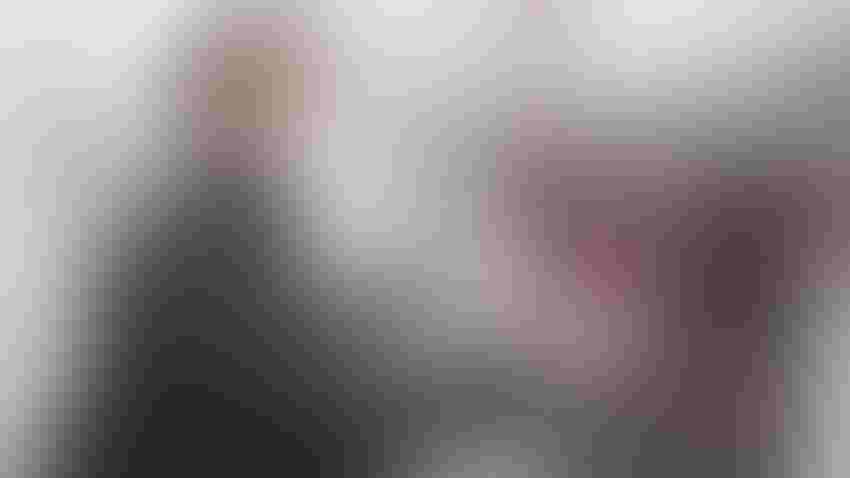 Despite Telefónica and Vodafone launches, 5G SA has yet to take off in Europe.
(Source: dpa picture alliance/Alamy Stock Photo)
We're now in July, and it's increasingly likely that 2023 will not be the year when the standalone (SA) version of 5G technology really takes hold, although two recent launches in Europe at least suggest that momentum is building.
Vodafone UK, which has been carrying out "friendly user" trials of standalone technology for some time, claimed bragging rights for the first consumer 5G SA launch in the UK market, unveiling Vodafone 5G Ultra to coincide with the Wimbledon tennis championships. The operator will also be keen to demonstrate to regulators what could be possible if they allow its proposed merger with Three UK to go ahead.
The 5G standalone service is initially available in London, Manchester, Glasgow and Cardiff, although with only two devices on offer for now (the Samsung Galaxy S21 and S22). More locations and devices are promised "soon."
Telefónica Spain, meanwhile, has opted for 5G+ as its 5G SA branding and said the service is now available in around 700 locations throughout the nation on compatible Xiaomi smartphones. The operator is aiming for 1,000 locations by the end of the year, underpinned by its 3.5GHz spectrum, and said 5G SA currently covers 11 cities: Madrid, Barcelona, Malaga, Seville, Palma de Mallorca, Las Palmas de Gran Canaria, Ávila, Segovia, Castellón, El Ferrol and Vigo.
As noted by Gabriel Brown, principal analyst at Heavy Reading, the timing of the two launches is right on schedule. "Several Heavy Reading operator surveys have indicated 2023 is the year that SA will start to take off – albeit with limited device and spectrum support – and we expect to see a steady flow of launches through the rest of the year and into 2024," he observed.
Kester Mann, an analyst with CCS Insight, also said there will probably be more standalone launches in the second half of the year, "particularly as devices become more available". In his view, 5G standalone will not really come into its own until 2024, or perhaps even 2025.
Glimmers of hope, even in Europe?
Indeed, as it stands, the SA variant of 5G has remained conspicuous by its absence in many countries. According to the May 2023 report from the Global mobile Suppliers Association (GSA), just 35 operators in 24 countries and territories "are now understood to have launched or deployed public 5G SA networks." That's out of about 240 service providers which have now launched commercial 5G services, as per the recent Ericsson Mobility Report.
Reasons for this sluggish development will vary, but one cited by Telefónica Deutschland (O2) and others is that there are not enough compatible devices in the market, among other aspects.
There are some glimmers of hope that 5G SA launches will accelerate soon. For example, the GSA has identified at least 1,063 announced devices with declared support for standalone 5G in sub-6GHz bands, 864 of which are commercially available. Furthermore, it said 116 operators in 53 countries and territories are now investing in 5G SA, including those that have actually deployed a public network. "This equates to 22.1% of the 524 operators known to be investing in 5G licenses, trials or deployments of any type," the GSA said.
In Europe, Vodafone UK and Telefónica Spain join what remains a small cohort of operators that have launched 5G SA, including Orange Spain and Vodafone Germany. Spain should provide an interesting study of what happens when two operators launch rival SA offers.
Brown observes that Movistar operates the biggest network in Spain and has the largest number of live 3.5GHz sites, according to the independent AntenasMoviles website.
"It will be interesting to see if this gives it an edge in SA. Orange Spain, meanwhile, says it will launch network slicing before the end of the year," he said.
In the UK, meanwhile, Brown and Mann are not entirely convinced by Vodafone UK's decision to use Ultra for its 5G SA branding.
Brown remarks that the 5G+ branding deployed by some operators is similar to Vodafone's 5G Ultra in that "customers don't really know what it means, other than it denotes some form of technical advance."
However, while he notes that "it would be easy to be cynical about this branding," he also points out that SA "requires a lot of investment and deep engineering expertise; this makes it a useful proxy for network quality. Operators need to take all the technical marketing opportunities they can get."
Mann also questions whether consumers really need yet another term for telecom services, on top of all those that are already available.
"What happens when BT launches? Are they going to call it 5G+ or 5G Super Ultra or something like that? That's going to make it even more confusing," he said. At the same time, Mann agrees that standalone is a significant network upgrade and it makes sense that operators would want to gain a marketing edge over rivals that have yet to launch the service.
Notably, neither Vodafone nor Telefónica is charging extra for the more advanced 5G service, and both have focused on the improved speeds and reliability it will bring. They also emphasize eco-friendly aspects, such as lower energy consumption.
Mann did take Vodafone to task over its claim that customers with an eligible 5G Ultra device can expect up to 25% longer battery life.
"Twenty-five percent faster than what?", he queried. "It's a bit unclear." However, such a claim would certainly be welcome news to consumers. "In a lot of our consumer research, battery life comes out as one of the common bugbears among people using mobile phones," said Mann.
Related posts:
— Anne Morris, contributing editor, special to Light Reading
Subscribe and receive the latest news from the industry.
Join 62,000+ members. Yes it's completely free.
You May Also Like
---