Nokia swoops on Intel lock-in and gives Arm a hand
Nokia swoops on Intel lock-in and gives Arm a hand
The Finnish equipment vendor has released a new set of RAN products named after birds of prey and is taking a different path from key rivals in critical areas.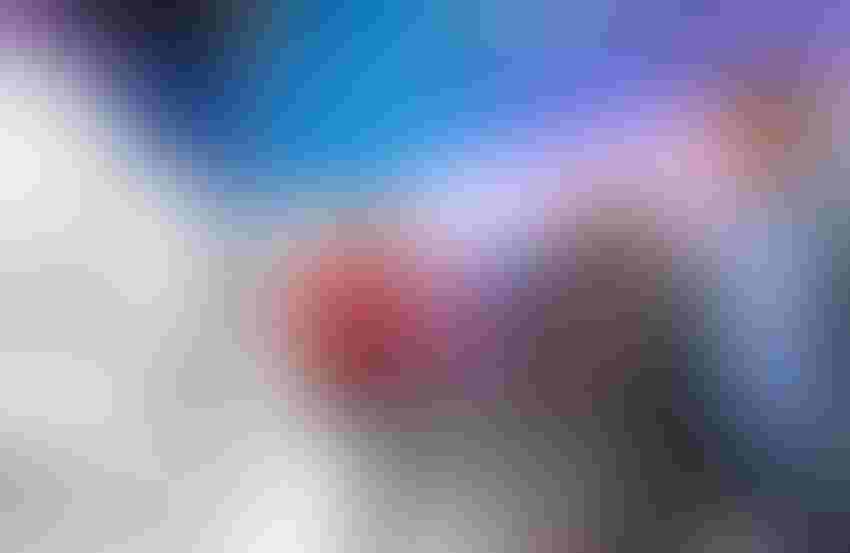 Nokia shows off some of its latest wares at this year's Mobile World Congress.
(Source: Nokia)
Unsurprisingly, there is no "vulture" in Nokia's latest lineup of radios, all named after birds of prey that do not carry such negative scavenger connotations. Nor is there a "phoenix," the mythical bird that rises from its own ashes. It has probably been overplayed by marketers outside Nokia and would have perched incongruously alongside the Shikra, Pandion, Habrok and Osprey. Besides, Nokia might not have wanted parallels drawn with its own reanimation several years ago.
Described as "ancient history" by Mark Atkinson, Nokia's head of radio access networks (RAN), that episode in 2019 involved a nasty run-in with field programmable gate arrays (FPGAs), chips that proved costlier for its 5G products than the application-specific integrated circuits being used by rivals. Competitiveness suffered, contracts were lost and market share fell. But Nokia was back on form by 2021 after a speedy and dramatic recovery. The flock of radios uncaged this week is designed to be at least as impressive as anything else on the market.
They do, however, represent more of an evolution this time round, building on the work Nokia did after the FPGAs fiasco. And one of the most important steps then was to introduce Broadcom and Marvell as silicon suppliers alongside Intel, the chips giant whose own product problems had forced Nokia to fall back on those FPGAs. By sticking with the same silicon suppliers for its latest goodies, Nokia claims it can build on the RAN software it has already written instead of starting again from scratch.
This appears to expose an industry fallacy – the idea that future RAN software, if coded appropriately, could be moved from one silicon platform to another without changes. "It is the same story for anyone – that if they are sitting on a Qualcomm chip and want to move to Marvell or Nvidia or Intel, in many cases you are talking about a massive amount of heavy lifting," Atkinson tells Light Reading.
He likens this to the incompatibility you might find between Apple and Android in the smartphone business. "That's two different foundations," he says. The applications on top have their equivalents in Layers 2 and 3 of the RAN software stack, which can sit on any foundation Nokia builds at Layer 1, the computationally demanding part often referred to as baseband, according to Atkinson. But Layer 1 requires some customization, he says: "The foundation needs to be aligned with the silicon or the compute that's there."
Bird in a cage

If this implies a degree of lock-in or dependency, Nokia insists it is on a better path toward virtualization or cloudification of the RAN than some of its key rivals. In these nascent systems, much of the RAN software moves off customized silicon and onto general-purpose central processing units (CPUs), usually supplied by Intel and based on its x86 architecture. But not all goes that way. Because they are so demanding, some of or all the Layer 1 functions are handled by supplementary chips known as accelerators. The questions of how many and how it is done are what currently divide the industry.
Nokia has backed a technique called inline acceleration that offloads just about all the Layer 1 software from the CPU. To do that, it is using Marvell's silicon, installed on a PCIe card operators could slot into any compatible server. An alternative known as lookaside, preferred by Ericsson, keeps most of the Layer 1 software on the CPU, often using the accelerator only for something called forward error correction. Intel has now worked to integrate the lookaside accelerator with the CPU, dismissing PCIe cards as an additional expense and complication. Nokia, of course, sees things differently.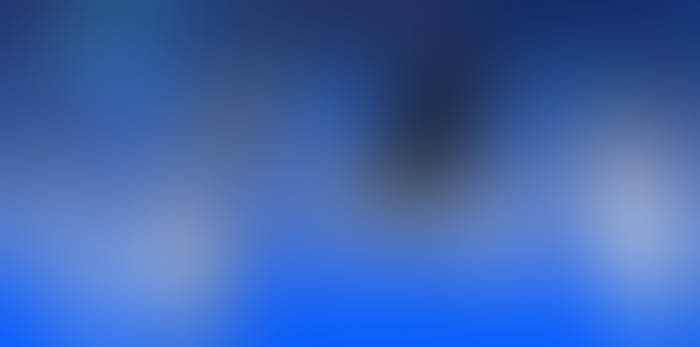 (Source: Nokia)
One of the critical advantages of Nokia's inline smart NIC (network interface card), from Atkinson's perspective, is that it provides a choice between hardware platforms, unavailable if companies are running Layer 1 on x86 servers rather than separate cards. Its smart NIC can obviously slot into an x86 server, featuring CPUs provided by either Intel or AMD, but it could also be used with servers based on the architecture developed by Arm, a UK-based company whose designs are prominent in smartphones.
"In the Intel world, if you have your Layer 1 on x86 then you don't have the optionality to go and plug into an Arm server, so then you are locked into an ecosystem that is around the x86 world," says Atkinson. "If the world is moving toward more and more artificial intelligence in mobile networks as well, and Arm turns out to be the leader in that space, then you want to have the flexibility to move between the ecosystems."
Switching vendors is also easier with Nokia's technology, he insists. The rationale is that a company dissatisfied with its Layer 1 choices would have to replace the entire server if it were using Intel's Sapphire Rapids Edge Enhanced product, its latest virtual RAN offer. With inline, only the PCIe card would need changing.
Accelerator wars

But Intel, Ericsson, Japan's Rakuten and US-based Verizon have had no shortage of criticisms about inline. The tight coupling between so much Layer 1 software and the customized silicon found on accelerator cards is at odds with the concept of virtualization, insists Intel. All that "eliminates the possibility to create a common cloud compute infrastructure across the network," say Ericsson and Verizon in a white paper. Tareq Amin, the CEO of Rakuten Mobile, has ruled out ever buying PCIe cards, regarding them as an extra cost.
Atkinson acknowledges "the jury is out" on the optimum choice. One problem is that most assessments today are based on paperwork and theory. The real comparisons will not happen until the second half of 2024 when products have been commercially deployed, he says. But Nokia has continued to shrug off the criticism that inline prohibits true virtualization or cloudification, pointing out that PCIe cards are already used by AWS, Google Cloud and Microsoft Azure to handle specific workloads.
Outside that environment, the bigger problem for Arm, with its minuscule share of the market for server CPUs, is the lack of a developed supporting ecosystem. Containers-as-a-service providers such as Red Hat, VMware and Wind River, for instance, are used to working with x86, not Arm.
"I do believe that side of things will evolve," says Atkinson. "This has become an interesting discussion with customers because they are starting to see Arm as a very valid option for their future network evolution paths." In the meantime, HPE has been working to develop an Arm-based virtual RAN server with Ampere Computing, a chipmaker founded in 2017, as previously reported by Light Reading. AWS is also trying to show that RAN software can be deployed on its Arm-based Graviton chips in conjunction with Nokia's smart NICs.
The apparent schism over lookaside and inline may sound arcane, but it represents a major point of departure on the technology and could have ramifications for companies throughout the value chain. Ericsson and Nokia have sounded devout in their commitment to opposing and seemingly incompatible systems. "We're really confident in the position we've taken and as we talk to customers and potential customers we see them moving around to the same idea as well," says Atkinson. If trials and deployments generate overwhelming interest in one system, the other's backer may be forced into a very costly pivot.
Related posts:
— Iain Morris, International Editor, Light Reading
Subscribe and receive the latest news from the industry.
Join 62,000+ members. Yes it's completely free.
You May Also Like
---