Huawei's 5G network chips crisis exposed in new research
Huawei's 5G network chips crisis exposed in new research
Millions of advanced chips are needed for today's 5G networks and China's Huawei still appears to have no answer.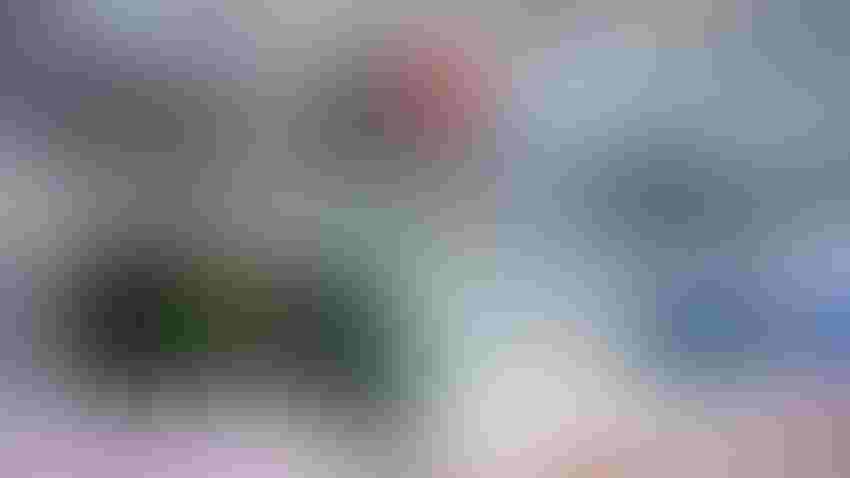 The world's biggest maker of 5G network equipment may be running out of chips.
(Source: Huawei)
Ever since Huawei was cut off from TSMC by US sanctions, the telecom world has been wondering when it will run out of chips. TSMC, the world's most advanced semiconductor foundry, had previously counted the Chinese equipment maker as one of its biggest clients. But reliance on US technology forced TSMC to sever commercial ties. Loss of access is arguably Huawei's number-one supply-chain problem. The only other foundry capable of matching TSMC on technology is Samsung, and it is similarly affected by sanctions.
The impact has been obvious at Huawei's chip-hungry smartphone business. Shipments tumbled from more than 240 million units in 2019 to fewer than 31 million last year, after the ailing Huawei had sold its Honor smartphone brand, according to data from IDC. The company's older networks business has continued to chug along. But its 5G basestations also feature the microscopic transistors that only a couple of Asian foundries outside China have formerly produced, according to research carried out by Denmark's Strand Consult.
Using confidential sources within China, Strand Consult has effectively been able to shine a torch around some of Huawei's radio access network gear and examine the components inside. Each 5G basestation includes at least two baseband chipsets produced under Huawei's Balong range, and the transistors inside measure as little as seven nanometers (billionths of a meter) across.
While even smaller transistors are now going into smartphones and network equipment, experts are unconvinced China has the tools needed to produce seven-nanometer chips at scale. When Huawei last month flaunted a new phone, the Mate 60 Pro, including a seven-nanometer chip, the update was met widely with skepticism and dismissed as a propaganda exercise. SMIC, China's largest foundry, might have the ability to make seven-nanometer chips. But it would struggle to produce them cost effectively in large quantities with the tools it is believed to own.
Huawei is known to have subsisted on TSMC stockpiles it began to accumulate in the Donald Trump era. Yet the Balong baseband chipset is not the only seven-nanometer device found inside Huawei's 5G network equipment. In the field of massive MIMO, an antenna-rich 5G technology, each Huawei radio unit also includes a different type of seven-nanometer chipset branded Tiangang. A unit with 32 transmitters and 32 receivers (so-called 32T32R), the most basic flavor of massive MIMO, uses one Tiangang chipset, while a more advanced 64T64R unit requires two of them, according to Strand Consult's research.
Crunching the numbers
Using these teardown figures, Strand Consult did some rudimentary calculations to work out how many Balong and Tiangang chipsets Huawei would need to equip its installed base of global sites with the requisite 5G technology. It started with an estimate that Huawei serves 59% of the Chinese market, making it responsible for more than 1.8 million sites. It conservatively puts Huawei's share of basestation sites outside China at just 10%, which equals 122,200.
This produced a total site count of 1.9 million. The Balong calculation was more straightforward, with each site needing between two and ten baseband chipsets. Strand Consult took an average of three to arrive at a total site number of just less than 5.8 million chipsets in China and across the rest of the world.
Figuring out the global requirement for Tiangang chips was trickier. About 30% of sites will need massive MIMO technology, according to Strand Consult, meaning about 541,000 Huawei sites in China and roughly 36,700 elsewhere. Of these, the Danish company thinks a tenth will require the 64T64R variant, with the rest using 32T32R. To complicate matters further, each massive MIMO site would typically be three-sector, meaning three units are installed.
All this effectively means that some 55,000 Chinese and 3,700 rest-of-world sites would each need six Tiangang chipsets (three 64T64R units per site, with two chipsets in each unit) for a total of about 350,000. That leaves another 487,000 Chinese and about 33,000 rest-of-world sites using 32T32R technology with an overall requirement for about 1.56 million Tiangang chipsets. Adding up the 64T64R and 32T32R figures produces a total of more than 1.9 million.
The revolution is over
What's unclear from the research is how much stockpiling of TSMC chips Huawei managed to do and what percentage of its sites have already had a 5G upgrade. Yet based on what TSMC could realistically have delivered, Strand Consult thinks Huawei has either exhausted its 5G network supplies or is about to run out. Unless Chinese foundries like SMIC can economically churn out seven-nanometer chips, Huawei would then have to fall back on older process nodes.
The likely impact is illustrated by a Huawei submission to the UK government four years ago, when authorities first began weighing a ban. Its seven-nanometer Tiangang chipset had brought a "revolutionary improvement" to active antenna units, said the company. "The size of the basestation is reduced by 50%, the weight is reduced by 23%, the power consumption is reduced by 21% and the installation time is reduced by half compared with the standard 4G basestation," it explained. "This effectively solves the challenge of difficult site acquisition and high cost."
Nokia, one of Huawei's main 5G network rivals, is now using five-nanometer chips in some of its basestations, a move that looks set to give it a technology lead over Chinese companies stuck with older equipment. "When we are moving from seven to five and then to three, they are going backward," said Tommi Uitto, the head of Nokia's mobile networks business group, during a conversation with Light Reading at this year's Mobile World Congress Barcelona.
"Comparing lesser to advanced silicon, you will take a hit in the radio unit power consumption," he continued. "Power generates heat and that means a bigger and heavier product. You will also take a hit on the baseband side in capacity and connectivity and power consumption and product cost."
Ericsson's Michael Begley had similar views about the importance of smaller transistors when he spoke with Light Reading in 2021. "As soon as you put computing functions into the radio, you need to be on the latest process node or you are going to have a very big and bulky radio," he said. At the time, Ericsson was using a mixture of seven- and ten-nanometer chips in its baseband equipment and 5G radios.
Huawei hopes to compensate for its hardware problems by focusing more on software and expanding into the enterprise sector. Its results last year were better than many observers had expected, with group sales relatively unchanged at 642 billion Chinese yuan (US$88 billion), compared with the earlier year, after a big drop between 2020 and 2021.
Revenues at the networks business – now the largest following the device unit's collapse – rose nearly 1%, to about RMB284 billion ($39 billion). Major customers both inside and outside China have probably been able to obtain gear that still looks extremely competitive on the world stage. But customers will eventually want to replace and upgrade equipment. Unless China and Huawei can fill the TSMC hole, it could ultimately prove crippling.
Subscribe and receive the latest news from the industry.
Join 62,000+ members. Yes it's completely free.
You May Also Like
---