Vodafone UK starts 'risky' shift to 5G standalone
Vodafone's Andrea Dona has unflattering words for some of the IT products that could sit inside his high-performance 5G network. "There are OSS limitations," said the chief network officer of the UK service provider, referring to operational support systems from unnamed vendors. "If there is full automation on the 5G element, and the OSS is archaic, you have a Ferrari with a tractor driver."
There is perhaps more danger that Vodafone ends up with an expensive sports car it cannot sell. It has recently begun a costly and potentially troublesome upgrade to 5G standalone. Non-standalone, the version of the mobile technology already in use, brought more advanced radio systems but continued to rely on the old 4G core. Standalone introduces a new one, cutting the 4G towrope once and for all. Promising an array of whizzy features, it has been dubbed "real 5G" by some marketers. Yet today, there is no mass-market application that demands standalone availability.
Unsurprisingly, then, most telcos show few signs of a standalone rush. But Dona's overriding message is that Vodafone cannot simply afford to sit back and do nothing. "We don't know what we don't know," he told reporters and analysts at a press conference in London this week. "We might be surprised by something that's cooking and need to be ready. To stimulate that, I need a 5G core that I can showcase."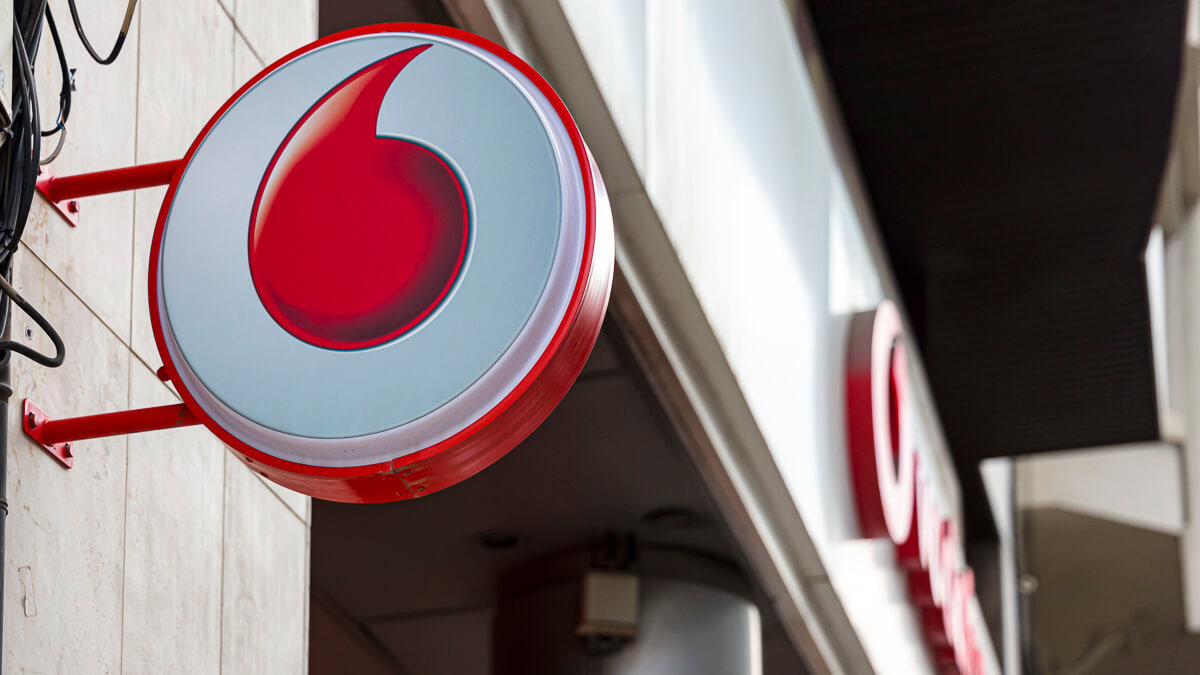 But rolling out a commercial standalone network is not for the faint-hearted, as Vodafone is discovering. One of the main challenges involves spectrum. Operators have tended to use lower bands with good signal propagation to spread 4G across wide areas, adding dollops of highband 5G in busier places. With insufficient sites, a standalone connection might fail. "You come off, go onto 4G for coverage, and then go back up, which is not a great experience," said Dona. "That is the risk."
A further complication is that some of Vodafone's 4G sites in London are now at their capacity limits. And Dona freely admits that Vodafone has only about a third as many 5G sites there as some rivals have built. To mitigate the standalone risk, it has been deploying 5G in low bands as well as higher frequency ranges, thereby filling in the coverage gaps. If the process is not managed carefully, performance suffers, said Dona.
Core blimey

Outside the radio access network (RAN), he is also facing the transition to an entirely new core developed by an entirely different supplier. Vodafone's old 4G core comes from Cisco and will eventually be scrapped, although Dona is not sharing details of the timescale. Replacing it is a funkier system built by Ericsson, the Swedish company that is also Vodafone UK's biggest RAN supplier. Traffic already runs on this Ericsson core.
Once every customer has been moved across, Vodafone can ditch Cisco and remove what Dona calls "regrettable spend." But this process, like the RAN overhaul, involves "lots of heavy lifting," he said. For one thing, the old core is installed in only a few places (again, Dona is not sharing details). With the new one, the number of core sites looks set to go up.
That system is what the industry dubs "cloud-native" – with functions that can supposedly be scaled up or down and deployed in various cloud environments. Distributing it across numerous sites promises service improvements and new features for customers. A reduction in latency, the time it takes a signal to make a roundtrip on the network, may be needed for extended reality apps and advanced robotics, for instance.
There is a potential intersection – a word Dona likes – with Vodafone's use of AWS Wavelength technology to support new latency-sensitive applications for business customers. Yet while operators have talked about having dozens of "edge" locations, Vodafone has so far deployed Wavelength at only two sites in London and Manchester.
The introduction of further edge sites is possible in future, depending on space and power needs. But this would demand a considerable investment. "You don't want to do that now in an energy crisis and expand when it doesn't go in lockstep with your corresponding revenues," said Dona.
On the energy side, Vodafone has managed to keep consumption at relatively stable levels in recent years, despite a surge in network traffic. It attributes this to the efficiency of the latest mobile technologies along with company efforts to shutter old systems. The planned 3G switch-off should free up spectrum for standalone and support energy-saving goals.
Is it possible to avoid an energy increase in future? "I think so," said Dona. "We put clear asks on vendors. If they don't meet those stringent requirements, they are not selected." Open RAN, a concept Vodafone champions, could help, Dona reckons. While it has been criticized for relying on less energy-efficient x86 processors, it would give operators more insight into energy costs, he believes. "You are challenging each component that constitutes the end-to-end chain to show its cards and credentials on energy," he said. "You question every single component rather than taking an aggregate view."
Not so neutral

But when it comes to revenues, those will grow only if Vodafone can "monetize" new types of service, such as low-latency connectivity for mobile gamers. Regulation still poses a barrier because of what Dona describes as "hazy" rules on net neutrality, which seeks to avoid any unfair or discriminatory treatment of Internet services.
Ardent supporters argue that network slicing – whereby standalone provides service guarantees for specific applications or customers – would disadvantage other users on a "best-efforts" connection. And today, in the UK, it remains unclear if low-latency gaming would qualify as one of the "specialized" services that regulators do allow.
While it presses its case, Vodafone has been carrying out "friendly user" trials of standalone technology, gathering feedback and pondering next steps. This gives it a chance to assess unforeseen technical glitches ahead of any widescale deployment. But Dona is also monitoring traffic levels and customer behavior and observing if that differs from usage of non-standalone tech. Therein could lie the opportunities for service innovation.
Related posts:
— Iain Morris, International Editor, Light Reading
Like what we have to say? Click here to sign up to our daily newsletter
One of America's most loved telecoms get-togethers, The BIG 5G Event, will be returning to Austin in 2023 to host 1,500+ telecom, cloud and technology professionals — and we want you to be a part of it!
For three days, you can meet and network with leaders from every part of the North American 5G ecosystem and hear from over 150 speakers on the hottest industry topics. To apply for your complimentary pass to the event, visit this link.
PARTNER PERSPECTIVES
- content from our sponsors