Nokia was the big 5G winner in 2022, research shows
The late Queen Elizabeth II would have called it an annus horribilis. She obviously wasn't running Nokia in 2019 when its mobile mishaps were fully revealed. That honor went to Rajeev Suri, now boss of satellite operator Inmarsat. Overreliance on a blundering Intel and a subsequent fallback on costly Xilinx chips upset Nokia's entire 5G pitch. Customers opted for a resurgent Ericsson instead.
Well in advance of its management overhaul in 2020, when Pekka Lundmark replaced Suri in the top job, Nokia had started to work on a fix. As far back as November 2018, a year before markets realized how bad things were, Tommi Uitto had succeeded Marc Rouanne (now chief network officer at Dish) as the head of Nokia's mobile business. His first goal was to make Nokia less reliant on Intel – whose stumbles on 10-nanometer technology were largely blamed for Nokia's problems – by finding alternative chip suppliers. He then needed to phase out Xilinx's field programmable gate arrays (FPGAs), the fallback chips that had torn into Nokia's profit margins.
On the eve of this year's Mobile World Congress Barcelona, Nokia's long turnaround is perhaps finally complete. According to research from both Dell'Oro and Omdia (a Light Reading sister company), the Finnish vendor and South Korea's Samsung were the biggest gainers in radio access network (RAN) market share last year. That seems to mark the first real improvement for Nokia since 5G was launched.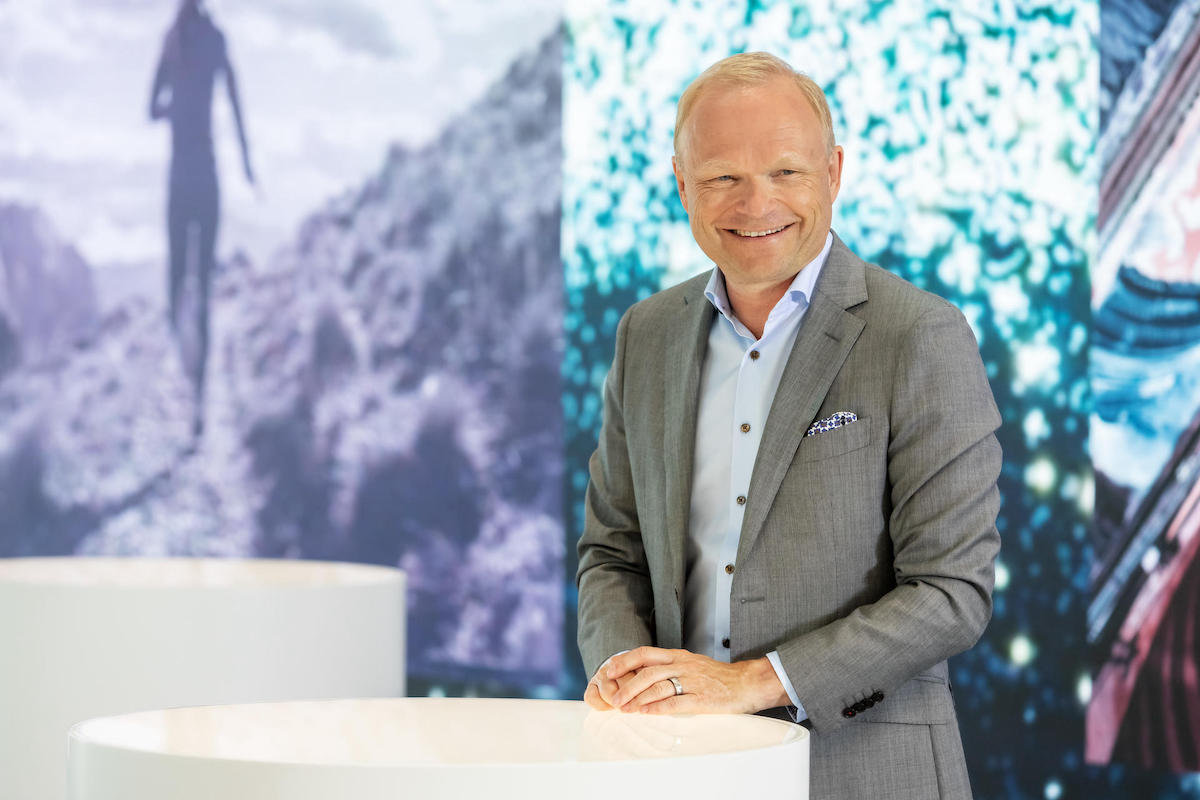 Profitability had already recovered during the long phaseout of FPGAs. Apparently hurt by the costliness of those chips, the gross margin at Nokia's networks business (including mobile as well as other technologies) had tumbled by five percentage points in the third quarter of 2019, to just 29.1%, compared with the year-earlier quarter. Across the entire group, it was only 35.3%. Introducing Broadcom and Marvell as chip suppliers alongside Intel, Uitto has been able to ratchet up margins as the stockpile of 5G equipment featuring FPGAs has shrunk.
By the end of 2022, when just 3% of 5G shipments still used FPGAs, Nokia was able to report a full-year gross margin of 38.4% at its newish mobile unit and one of 41% for the whole company. While this remains less than the 44.6% that Ericsson managed at its own mobile network unit last year, the gap has narrowed. Research-and-development (R&D) spending has gone into more competitive system-on-a-chip technology, and company-wide investments have recently risen. Last year, Nokia spent about €4.4 billion (US$4.7 billion) on R&D, up from €4.1 billion ($4.4 billion) in 2021.
Huawei's pain, Nokia's gain

Mobile network sales have also grown. After dipping 5% in 2021 on a constant-currency basis, they rose 3% last year. "The target is to take market share and I believe that is what is happening right now," Lundmark told Light Reading last month. Company statements and senior management remarks show that Nokia's 4G and 5G RAN market share outside China dipped from 27% at the end of 2019 to 26% last May, when Uitto said it had "stabilized" at that level. Research indicating it eventually beat Ericsson on market-share gains last year is encouraging: the Swedish vendor claims to have picked up six percentage points in RAN market share outside China since 2017, giving it 39% in 2022.
Exactly where Nokia captured market share is not spelled out in the headline research findings by either Dell'Oro or Omdia. Outside China, its earlier dip was blamed on setbacks in the US, with Verizon awarding a $6.6 billion 5G contract to Samsung instead. Previously, it lost out in Germany when Deutsche Telekom decided to switch to Ericsson as a RAN vendor. Data supplied by Strand Consult, a Danish advisory firm, suggests Nokia had previously supplied one third of Deutsche Telekom's RAN equipment, with the rest provided by Huawei.
But Nokia's recent gains seem likely to have come at the expense of the Chinese vendor, increasingly viewed by Western countries as a Chinese government stooge and threat to national security. Thierry Breton, the European Union (EU) commissioner for the internal market, was recently sounding off about member states that had not "imposed the necessary restrictions" on so-called "high-risk vendors" – the standard EU designation for Huawei and ZTE. A clampdown could bring further opportunity for Nokia.
Dealing with open RAN

One of its main challenges will be fending off smaller players amid telco enthusiasm for open RAN. Worried about relying too heavily on Ericsson and Nokia in a Huawei-less future, some operators have swung behind that concept as an alternative. If it works, its new interfaces should allow telcos to combine products from different suppliers at the same mobile site, instead of buying the whole stack from someone like Nokia, as they mainly do now. This could buoy specialists previously excluded from deals because they could not offer the full RAN portfolio.
Yet there have been few signs of "brownfield" open RAN projects involving specialists. Omdia, which puts global RAN sales last year at about $45.3 billion, cites Ericsson, NEC, Mavenir and Rakuten Symphony as the other vendors – besides Nokia and Samsung – to have grown market share last year. The deals involving NEC, Mavenir and Rakuten, all rightly seen as 5G challengers (if not outright specialists), are mainly with companies building "greenfield" networks, and those account for a tiny piece of the market.
Mavenir made just $100 million in RAN sales last year, while Rakuten earned $200 million. Those figures compare with sales of nearly €10.7 billion ($11.4 billion) at Nokia's mobile networks unit. Both NEC and Rakuten, moreover, have recently complained about the lack of brownfield progress.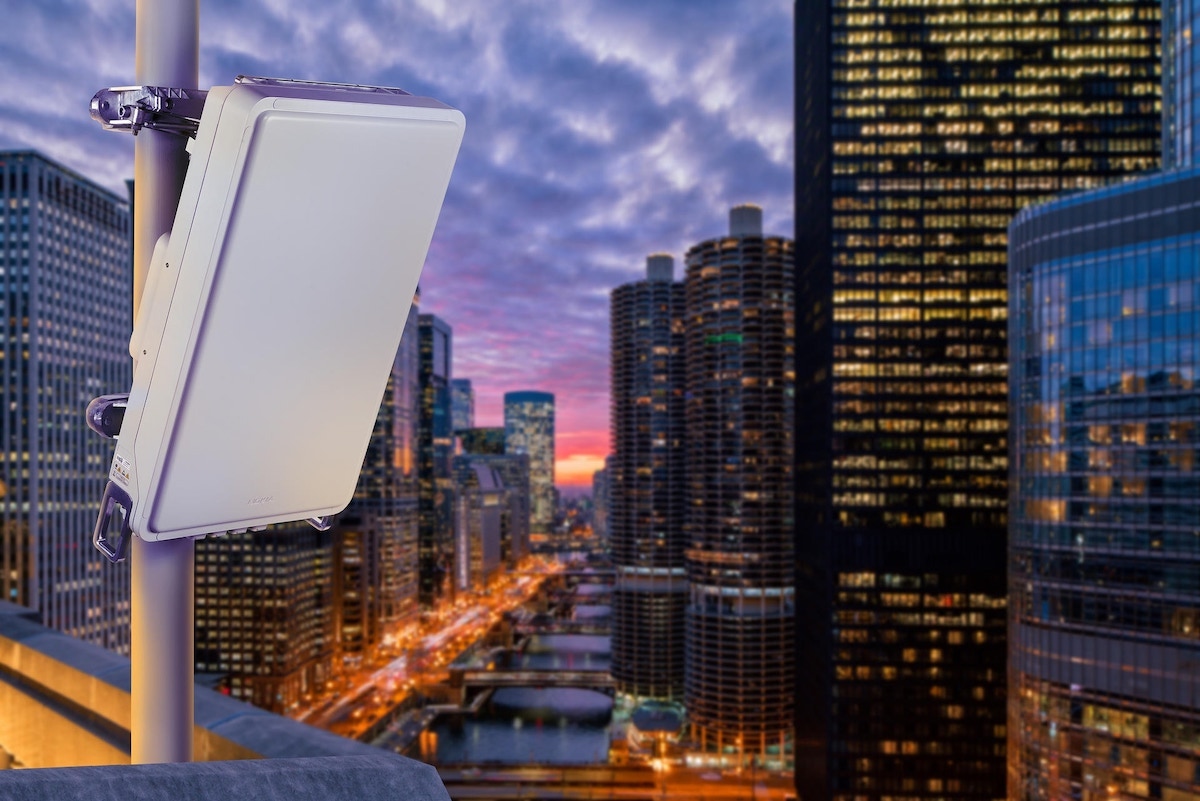 Of all the big kit vendors, Nokia has seemed the most willing to accommodate open RAN, arguing it would have more to lose from a refusal to budge. In Japan, its baseband products already link to other companies' radios in the network of NTT Docomo, and it has also opened 4G radios there to support baseband software developed by Rakuten. In a conversation with Light Reading last October, Yago Tenorio, Vodafone's network strategy director, praised Nokia for having "a fully compliant open RAN system." This is all very awkward for rivals insisting the opposite.
The risk for Nokia is that operators worried about a RAN oligopoly hand open RAN contracts to smaller suppliers. By actively participating in the O-RAN Alliance, the main specifications body, and supporting open RAN in other ways, Nokia could hasten that development and its own decline. But it's just as likely that open RAN has no big impact before 6G arrives, and even likelier that telcos continue to rely on big vendors for most of their needs. If it can build on last year's gains, Nokia can afford to be optimistic.
Related posts:
— Iain Morris, International Editor, Light Reading
Like what we have to say? Click here to sign up to our daily newsletter
One of America's most loved telecoms get-togethers, The BIG 5G Event, will be returning to Austin in 2023 to host 1,500+ telecom, cloud and technology professionals — and we want you to be a part of it!
For three days, you can meet and network with leaders from every part of the North American 5G ecosystem and hear from over 150 speakers on the hottest industry topics. To apply for your complimentary pass to the event, visit this link.
PARTNER PERSPECTIVES
- content from our sponsors