Germany's 1&1 slams Vodafone for obstructing its network rollout
Vantage Towers and its owner Vodafone are in the doghouse once again. Already blamed for holding up the rollout of 1&1's new mobile network in Germany, the towers company has just been accused by 1&1 of further obstructing its plans, which means its service launch will be even more badly delayed than it previously expected. In an angrily worded statement, 1&1 said it would file a complaint with Germany's Federal Cartel Office today. And it clearly holds Vodafone responsible.
This is potentially a publicity nightmare for Vodafone as it calls into question the viability of towers companies controlled by service providers. Vodafone set up Vantage Towers as a separate entity a couple of years ago, hoping to rent out the masts it uses for radios to other companies. The basic idea was that a single mast could support multiple tenants, allowing Vodafone to earn money as both landlord and service provider. It does not take an expert to see the possibility for a conflict of interest.
Vodafone would undoubtedly say that hindering tenants is not in its commercial interests, but that is exactly what it stands accused of doing. 1&1 says it agreed on the "shared use" of about 3,800 existing sites back in 2021, making Vantage "by far the most important 1&1 expansion partner." Yet by the end of last year, it had only five sites in use, while Vodafone was running its own 5G network on about 1,600 of these Vantage masts. "Obstruction by Vodafone" and "persistent obstacles" are both phrases used by 1&1 in its statement.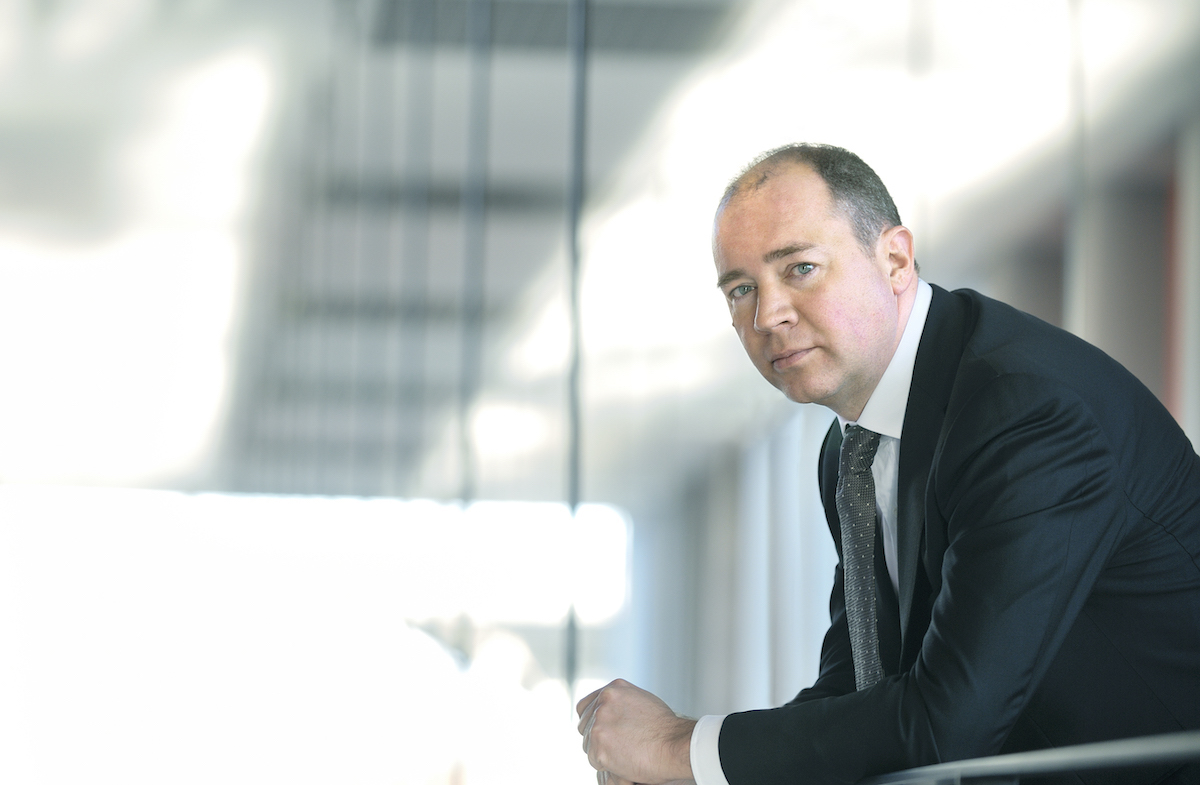 Worse, at a meeting yesterday, representatives of Vantage Towers and Vodafone appear to have told 1&1 to expect further delays. "In particular, the expansion targets planned for the first quarters of 2023 are expected to be clearly missed," it said. This comes after 1&1 warned in late 2022 of a six-month delay to rollout targets because of Vantage's failure to provide sites. A Vantage spokesperson via email said the operator could not comment before adding: "We are working hard to deliver the 3,800 sites agreed with 1&1."
1&1 is unhappy with Vodafone for other reasons, too. According to 1&1, its supplier and rival is calling for an upcoming auction of valuable lowband frequencies to be scrapped. Instead, alleges 1&1, Vodafone wants authorities to leave that spectrum for several years with the existing licensees – itself along with Deutsche Telekom and Telefónica. This would hardly suit 1&1, which picked up 2GHz and 3.6GHz spectrum during an auction in 2019 but does not appear to have any of the lowband airwaves needed for good wide-area and indoor coverage.
Financial hit

Led by Ralph Dommermuth, 1&1 is playing down the impact of all this, saying it is doing all it can to build its network as quickly as possible and insisting the latest developments will have "no significant financial impact." But it is hard to see how if only five sites are in use when there were originally supposed to be 1,000 up and running by the start of the year.
In early January, the company said it would put 50 sites into service over the coming weeks and promised that 235 were "under construction." There was also a vague reference to having 1,000 masts in operation "in the course" of the year, which could obviously mean anytime between now and December. What the latest update means for these various targets was not made clear in 1&1's statement.
Even 1,000 masts would not give 1&1 very widespread coverage. Dommermuth's aim is to activate 12,600 by 2030, allowing his company to serve about 50% of German households. But Deutsche Telekom, the market leader, this week boasted that 24,000 5G sites and 80,000 antennas were up and running, giving it a population coverage of 94.8%.
Things were tough enough for 1&1 without problems it blames on Vantage. It has selected inexperienced suppliers of open RAN, a fledgling technology concept, instead of using more traditional vendors like Ericsson and Nokia. 1&1 believes its new-look systems will be cheaper to build and more efficient to run.
Yet after extensive testing in Neubrandenburg, Deutsche Telekom this week said it does not think open RAN is currently good enough for wide-area deployment. In a white paper on the Neubrandenburg trials, it drew attention to concerns about semiconductor platforms and systems integration. With open RAN, an operator would typically use new interfaces to match one supplier's radios with another's baseband products, instead of buying them both from one big vendor, as most operators do now.
Expense will be a concern for 1&1's investors. Parent company United Internet forked out just €290 million (US$307 million) in capital expenditure in 2021 but has been guiding for 2022 outlay (it has yet to publish results) of about €700 million ($741 million). That figure, however, was revised down from an earlier projection of between €800 million ($847 million) and €1 billion ($1 billion) because of the Vantage delays. At some point, 1&1 will have to make up the difference.
Update: This story has been changed since it was first published to include feedback from Vantage.
Related posts:
— Iain Morris, International Editor, Light Reading
Like what we have to say? Click here to sign up to our daily newsletter
One of America's most loved telecoms get-togethers, The BIG 5G Event, will be returning to Austin in 2023 to host 1,500+ telecom, cloud and technology professionals — and we want you to be a part of it!
For three days, you can meet and network with leaders from every part of the North American 5G ecosystem and hear from over 150 speakers on the hottest industry topics. To apply for your complimentary pass to the event, visit this link.
PARTNER PERSPECTIVES
- content from our sponsors