BT takes 5G into the back of beyond
With its craggy mountains, forest trails and Loch-side views, Scotland's Fort William is not the sort of place the average Brit or foreign tourist might expect to find the latest in high-speed mobile connectivity. But it has recently become one of several remote locations to gain a 5G signal courtesy of BT, the UK's biggest telco. Having now covered about 60% of the country with the wireless technology, it is turning its attention to places ill served by older systems – whether fixed or mobile. By 2028, BT wants 5G to be truly ubiquitous.
BT's countryside interest in 5G has been apparent ever since one of its jokey TV commercials showed someone receiving a remote shave on a mountain summit – a service that could give an unintended meaning to the term "killer application." Yet extending 5G into such isolated places does not sound like a profitable endeavor.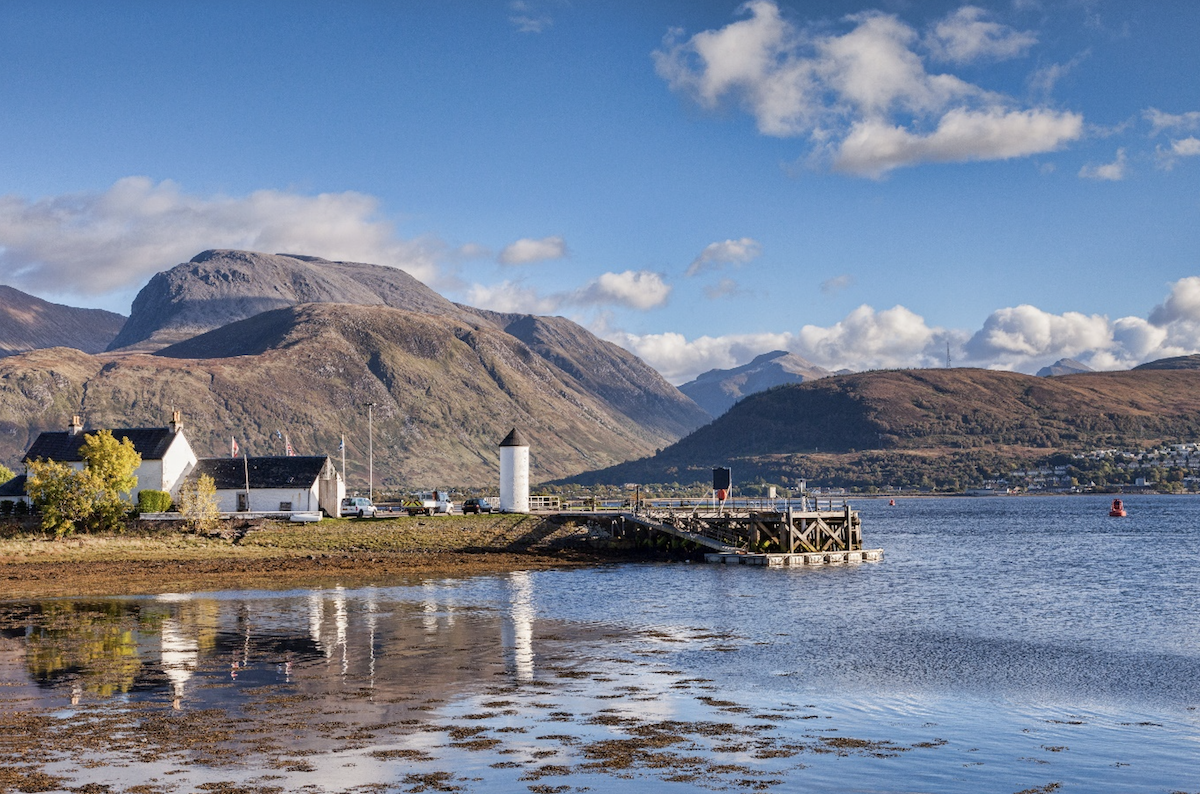 As the former state-owned monopoly, BT is undoubtedly under more government pressure than other telcos to connect the unconnected. But Howard Watson, the company's chief security and networks officer, insists there is a commercial advantage to be gained. "We've always seen we benefit from network differentiation and a big part comes from coverage," he told analysts and reporters at a press conference this week.
Telcos have previously been criticized for plonking an isolated mast on a single street and then claiming there is widespread 5G coverage. Accordingly, BT will not say an area is covered until strict criteria are met. This means delivering 5G to at least two thirds of a town or population area using 2100MHz spectrum and ensuring three quarters can access it on lowband 700MHz frequencies.
No massive attack

The question, then, is whether much of the country will notice any difference. 4G, the predecessor technology, already reaches about 87% of the UK geography and BT aims to reach 88% next year, thanks partly to its collaboration with rivals on a scheme called the Shared Rural Network. Ericsson, one of BT's main suppliers, reckons many European operators have relied too heavily on lower bands – good for coverage, bad for capacity – when rolling out 5G. The 3.5GHz spectrum that BT licenses seems unlikely to be used in many parts of the country, simply because its weaker propagation characteristics would mean building more sites.
Many village folk will probably not see massive MIMO, either. That technology adds dozens more transmitters and receivers to antennas for a performance boost, but it remains very expensive. Across a national footprint of about 19,500 sites, Nokia appears to have supplied some form of massive MIMO for 1,400, with Ericsson equipping another 2,000.
Nevertheless, Watson insists rural 5G activity has already led to service improvements. According to data shared from a typical week in January, there was an average bandwidth increase of 38MHz per site at 18 sites BT upgraded. For customers, that translated into a throughput increase of 62% on average. In some cases, throughput more than doubled.
Still, some areas are simply too remote to cover by terrestrial means. For a tiny percentage of the country, BT is examining the latest satellite technologies along with High-Altitude Platform Station (HAPS) technology, which uses antenna-equipped aircraft to provide coverage.
The so-called non-terrestrial-network focus within standards bodies is currently on low-Earth orbit (LEO) satellites, said Andy Sutton, BT's principal network architect. North American operators are currently talking about LEO connectivity of between 3 Mbit/s and 5 Mbit/s per cell, but that is expected to improve, he told reporters. BT, meanwhile, has already formed a partnership with OneWeb, a LEO satellite operator. It recently managed to connect one of its 4G masts to the mobile core network using OneWeb satellites rather than fiber or microwave technology, the usual options for this "backhaul" in busier places.
Spring cleaning

To bolster the business case, BT is prioritizing cost reduction. And from Watson's perspective, that means a spring cleaning of old technologies, with BT's cupboards full of aging and dusty platforms. Binning some of these technologies is tricky because they continue to be used by a small number of customers, but this year could mark the death of 3G, a generation that consumes 35% of the energy used by the mobile network even though it carries less than 1% of data. Once it is dead and buried, BT can redeploy 3G spectrum for newer generations.
The challenge is holding energy consumption down as consumption rockets. BT used 2,521 gigawatt hours during the fiscal year that ended in March 2022, down from 2,880 five years earlier, and Watson puts annual consumption at about 2,400 gigawatt hours now. Legacy networks account for about 520 gigawatt hours of that. "We are finding more efficient bits-per-hertz-per-kilowatt-hour solutions … but actually it has not been as great as we need now," he told Light Reading. "We keep pushing for that to not overtake ourselves on legacy savings."
Growing revenues will be even harder in a saturated and competitive mobile market, especially as 5G is taken to locations where hardly anyone lives. Meanwhile, indoor coverage remains lousy on mobile networks in some of the busiest spots, including a bar within shouting distance of BT's London headquarters, and nobody supping a pint wants the bother of logging into Wi-Fi. Addressing those black spots would arguably do more for customer satisfaction.
Related posts:
— Iain Morris, International Editor, Light Reading
Like what we have to say? Click here to sign up to our daily newsletter
One of America's most loved telecoms get-togethers, The BIG 5G Event, will be returning to Austin in 2023 to host 1,500+ telecom, cloud and technology professionals — and we want you to be a part of it!
For three days, you can meet and network with leaders from every part of the North American 5G ecosystem and hear from over 150 speakers on the hottest industry topics. To apply for your complimentary pass to the event, visit this link.
PARTNER PERSPECTIVES
- content from our sponsors