Though it has been over two years since the first 5G commercial networks went live, to judge from the entire mobile generation lifecycle, 5G has just started. The evolution of 5G networks from non-standalone (NSA) mode to standalone (SA) mode has already started in a number of countries and will become mainstream in the coming years. On top of high-speed access, considerably improved on what has been offered by 4G and already enabled by NSA mode, 5G SA will enable more advanced use cases much better, especially the business-oriented use cases requiring low latency and high capacity.
In "5G SA Prime" online forum of MWC2021 Barcelona, Dr.Bai Gang, VP of ZTE, has presented the topic of "Driving 5G SA Forward, Building a value-centric digital world". In his speech, he mentioned that the key stakeholders in the 5G ecosystem should aim for a "3E-Architecture", namely extension of network capabilities, enhancement of network performance, and efficiency of resource utilization.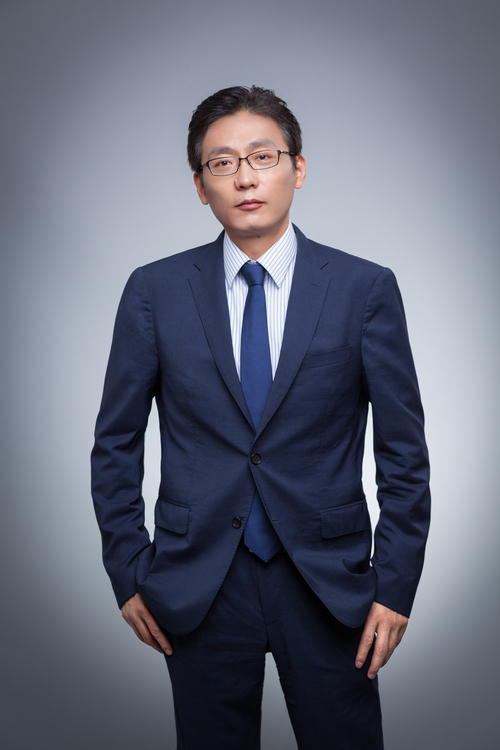 Extension of network capabilities: this dimension of the architecture refers to the target to enable networks to offer much higher capacity, better coverage, and more connections. Network is the foundation to deliver on all the high promises of 5G, in particular those of 5G SA. Therefore, to boost network capacity, to improve coverage, and to enable massive connections are critical elements of 5G SA solutions.
There are new technologies to make the desired extension of capabilities happen. Network capacity can be enhanced via more advanced Ultra Dense Network technology. Reconfigurable Intelligent MetaSurface, as one of the innovative coverage technologies, it has proved highly effective. To support broad adoption of massive connections, especially the next phase IoT growth over 5G, the 5G networks should be able to support services with various data rate. Innovative solutions like eMUSA can meet Kbps level requirement while RedCap can satisfy Mbps level requirement.
Enhancement of network performance: this dimension of the architecture is about enabling a much wider variety of new applications, especially those for industrial use cases which make heavy use of wide bandwidth, ultra-reliable and low latency, and cloud network. These targets can be achieved by new technologies already made available. Increasing bandwidth can be delivered with Multiple Timeslot for Uplink and Multi-carrier Aggregation solution, while Mesh based NR LAN and User Virtualization and Cooperation can further meet the ultra-reliable and low latency requirements. ODICT 4+1, an innovative solution developed by ZTE, is for the convergence of Operation, Data and ICT, targeting precise, intelligent, simplified and reliable network.
Efficiency of resource utilization builds on the two dimensions above and is aimed at challenging operators to build quality 5G networks in a more sustainable way. In particular, efficiencies in energy consumption, spectrum usage, and network operation are the key domains to focus on. New technologies have been developed to help improve energy consumption efficiency in new territories, for instance down to the chipset level. ZTE's experiences and knowhow in chipset and AI will be able to make significant contributions to take efficiency to the next level. Better spectrum utilization and new enhancements can be introduced to improve spectral efficiency. When it comes to more efficient network lifecycle management, from precise planning and deployment, smart operation and maintenance (O&M) and optimization, to value-oriented operation, ZTE's AI-Insight Value Operation (AIVO) solution provides valuable assets for operators to rely on.
When evolving to SA mode, operators expect the migration to be fast, with superior experience, and able to support priority industry applications from Day One. To achieve such migration is not only critical to operators that make the investment, but also for creating values to their customers as well as the industries 5G SA sets out to serve. ZTE is well-placed to deliver these operator demands.
With regard to fast launch, ZTE has demonstrated its end-to-end SA solution and its capability in fast and massive rollout in China's 5G Phase II projects since 2020, well ahead of most of the world to embark on the migration to 5G SA. When it comes to the capabilities to serve different industries, ZTE's leading innovations including NodeEngine (On Site MEC) and i5GC (industry 5GC for private 5G) have provided best support to vertical applications.
Last but not least, to deliver the superior experience in migrating to 5G SA, in addition to previous innovations such as SSB 1+X and FAST, ZTE has just released Radio Composer, a new solution to intelligently orchestrate RAN. More details can be seen here.
Though these technologies are innovative and new to market, many of them have already been deployed in live networks for adjacent industries in Europe, Asia, and China. For instance, in Belgium, the 5G+ smart port has been built in Antwerp, Europe's second largest port, using ZTE's 5G SA solution which supports high speed and low latency applications and provides network slicing for higher reliability. In Thailand, one operator has transformed traditional production lines into smart factories using ZTE's 5G technologies, which has enabled production to keep running during COVID-19. In China, where 5G has been on the fast track, mobile operators are working more closely with top industry players to promote digital transformation of energy, communication, transportation and other key industries.
With the migration to 5G SA mode, the industry is about to be able to show the world, especially the enterprise world what "real 5G" can do, and ZTE is well place to drive the evolution.
This content is sponsored by ZTE.
ZTE Corp. (Shenzhen: 000063; Hong Kong: 0763)