In unveiling its new "Project Katamaran" at AngaCom 2016 today, German company WISI Communications took the wraps off an expanded video services portfolio for the independent operator market. New to the product suite are technologies for user authentication, video packaging, network DVR service, back-office management and infrastructure software.
There's a twist, however.
The video delivery technologies have a history. They're part of the leftover assets from now-defunct over-the-top video service provider Aereo. (See Aereo Presses Pause… for Good?)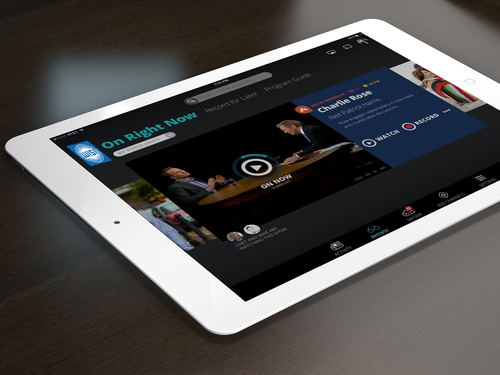 According to WISI Communications GmbH & Co. KG (WISI) , the company quietly bought up the Aereo technology earlier this year, which includes everything an operator would need to run a video delivery network and distribute content to hundreds of thousands of subscribers. Not part of the deal, however, were those other assets for which Aereo was famed -- namely the tiny dime-sized antennas Aereo used to collect over-the-air video signals before streaming them out over the Internet to the company's customers.
"We did not purchase the antennae technology or any OTA-specific ingest, nor is that part of our strategy going forward," says John Pomeroy, VP of multiscreen infrastructure at WISI. "We will be focused on deploying this technology with customers who own licenses to and have access to "Paid for" content of their own."
WISI isn't new to the video services industry. The company has specialized in video processing and transcoding with its digital headend products for years. However, the addition of the Aereo assets gives WISI an end-to-end platform for the independent operator market.
"There are a lot of moving parts to streaming video delivery and many small companies trying to do their own little piece. This can make it challenging for independent operators to separate the stable and reliable solutions from the noise," says Pomeroy. "We asked ourselves how these products could be done better, in a cost effective and proven way. Globally, independent operators have been asking for an end-to-end platform that scales from a few thousand to a few hundred thousand subscribers. To meet that demand, we acquired these assets, giving us a huge advantage over the rest of the market."
---
Want to know more about video market trends? Check out our dedicated video services content channel here on Light Reading.
---
Pomeroy himself is new to WISI. The veteran technology executive spent more than a decade at chip company ViXS Systems Inc. before recently making his exit.
At CES in January, Pomeroy was still optimistic about ViXS's prospects for recovery after a steady downward spiral that led to the departure of long-time CEO and co-founder Sally Daub as well as interim CEO and co-founder Hugh Chow. (See What's Vexing ViXS?)
Back then, Pomeroy highlighted ViXS's new focus on the consumer market and its launch of the "CordCutter TV" streaming stick, which can be used (like the original Aereo service) to support IP streaming of OTA TV. However, ViXS has yet to experience a recovery, reporting revenue of only $5.2 million in the most recent quarter, up from $5.1 million the quarter before, but down from $11.2 million in the year-ago quarter.
— Mari Silbey, Senior Editor, Cable/Video, Light Reading