Synacor pitches 'passwordless' platform for streamers
Synacor pitches 'passwordless' platform for streamers
Aiming to eliminate consumer frustrations and churn associated with traditional passwords, Synacor's new 'Cloud ID Passkey Connect' taps into password-free methods used to unlock smartphones, such as face and fingerprint recognition.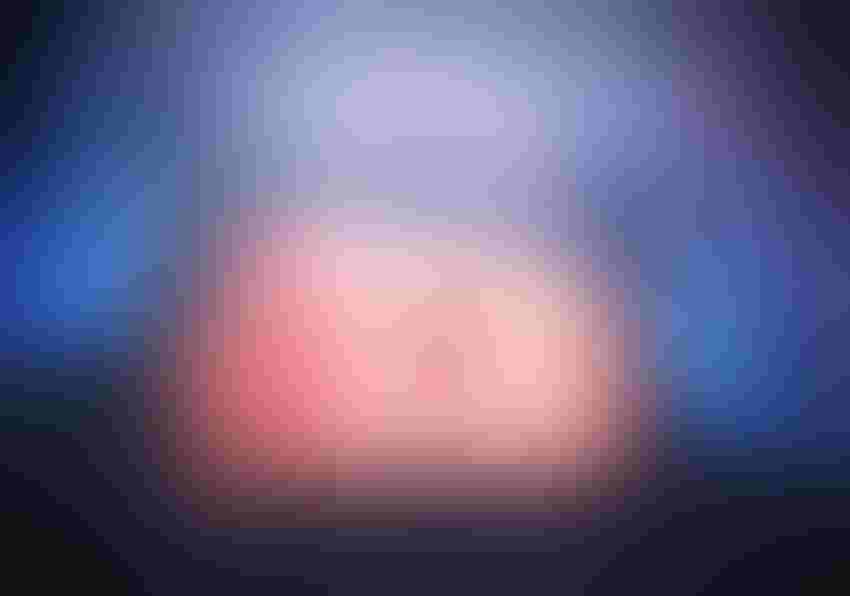 (Source: Kiyoshi Takahase Segundo/Alamy Stock Photo)
At a Glance
Synacor's new Cloud ID Passkey Connect platform aims to eliminate traditional passwords.

The new offering employs facial and fingerprint identification tech that is used today to unlock smartphones.

Synacor intends to pitch its standards-based approach to multiple market segments.
Synacor is out to solve a consumer frustration that's seemingly as old as subscription streaming itself – the pain of managing and remembering traditional user names and passwords to access services.
The implementation of user names and passwords limited adoption in the early days of "TV Everywhere," and it's been an issue for consumers – and a source of complaints for call centers to sort through – that has persisted since.
Some pay-TV providers have circumvented password-related issues by authenticating video apps to the customer's home Wi-Fi SSID. But Synacor is thinking about streamlining access to those services in the home and on the go.
Devices such as smartphones have gotten around the headache by using fingerprints and facial ID to unlock devices. Now Synacor wants to apply some of those same types of capabilities to video streaming and other markets that use traditional passwords to access services.
Synacor is tackling it with Cloud ID Passkey Connect, a system that aims to eliminate login friction and provide a streamlined way for consumers to access the streaming content they are entitled to.
Page from the smartphone playbook
Rather than relying solely on legacy password managers and the elimination of stored passwords that can be vulnerable to hacking and phishing attacks, Synacor's new capability performs authentication with elements such as fingerprint sensors, face recognition, personal identification numbers (PINs) and pattern recognition – the same types of methods that are used today to unlock smartphones. Synacor said Cloud ID Passkey Connect, a service powered by Oracle's cloud infrastructure, can also authenticate with a wearable device.
Synacor noted that passkeys are unique cryptographic identifiers that can be used to unlock premium streaming services. Under that approach, each user's public key is stored on a server and a private key is stored only on the user's device. Authentication occurs when the private key responds to a "unique challenge" sent by the server holding the public key, and the server verifies the response using the public key.
Standards-based
Synacor based Cloud ID Passkey Connect on two standards – WebAuthn and FIDO2 – according to Daniel Warren, Synacor's VP of product and program management.
In an exchange over email, Warren said Synacor is currently offering Cloud ID Passkey Connect as a standalone product to new customers and to existing Cloud ID customers for an added cost.
"Because it is standards-based, we can deploy atop existing identity access management platforms to immediately add passwordless for any digital service," he explained.
Synacor is pitching new and existing customers on Cloud ID Passkey Connect, and was promoting it last week at the Oracle CloudWorld 2023 event. Synacor is also pursuing opportunities for its password-free approach for markets and use cases outside of streaming services and video apps. Healthcare, hotels, airlines and rewards programs are among those referenced by the company.
Synacor hasn't announced any takers for Cloud ID Passkey Connect, but existing Synacor customers include Dish Network/Sling TV, C Spire, Midco, Mediacom Communications, HBO (Warner Bros. Discovery), YouTube TV, NBCU/Peacock, Altitude Sports and Entertainment, Sirius XM and Telus.
Passkeys, Warren noted, "are far and away the passwordless approach generating the most interest right now. There are less secure alternatives like one-time passcodes where a temporary PIN is sent to a user's device, but we suspect media and entertainment companies will favor passkeys so they can protect content with that impenetrable layer of biometric and cryptographic security."
Subscribe and receive the latest news from the industry.
Join 62,000+ members. Yes it's completely free.
You May Also Like
---