Vodafone under pressure to reveal next CEO
A new year dawns, and for those of us with a close interest in telecom there is one big question we all want answered very soon: Who on earth is going to take on the somewhat daunting task of leading Vodafone over the next few years?
It's only a month since group CEO Nick Read announced he would quit at the end of 2022, staying on as an adviser to the UK-based group until March. Margherita Della Valle, Vodafone's chief financial officer, has taken over the helm until a full-time replacement can be found.
Light Reading has already remarked that recruiters and headhunters will have their work cut out finding a new CEO. Although such a role comes with many rewards, both financially and otherwise, it involves navigating the pan-European group through some fairly perilous waters ahead.
Not only does the future Vodafone boss have to contend with fractious shareholders worrying about plummeting stock values, he or she also faces the not insignificant dilemma of securing Vodafone's place in a very different world – one where telecom companies are not always top dog even in their own back yard.
Maintaining a balance between the group and the needs of each Vodafone operating company throughout its European footprint, not to mention India, also requires significant political and strategic dexterity.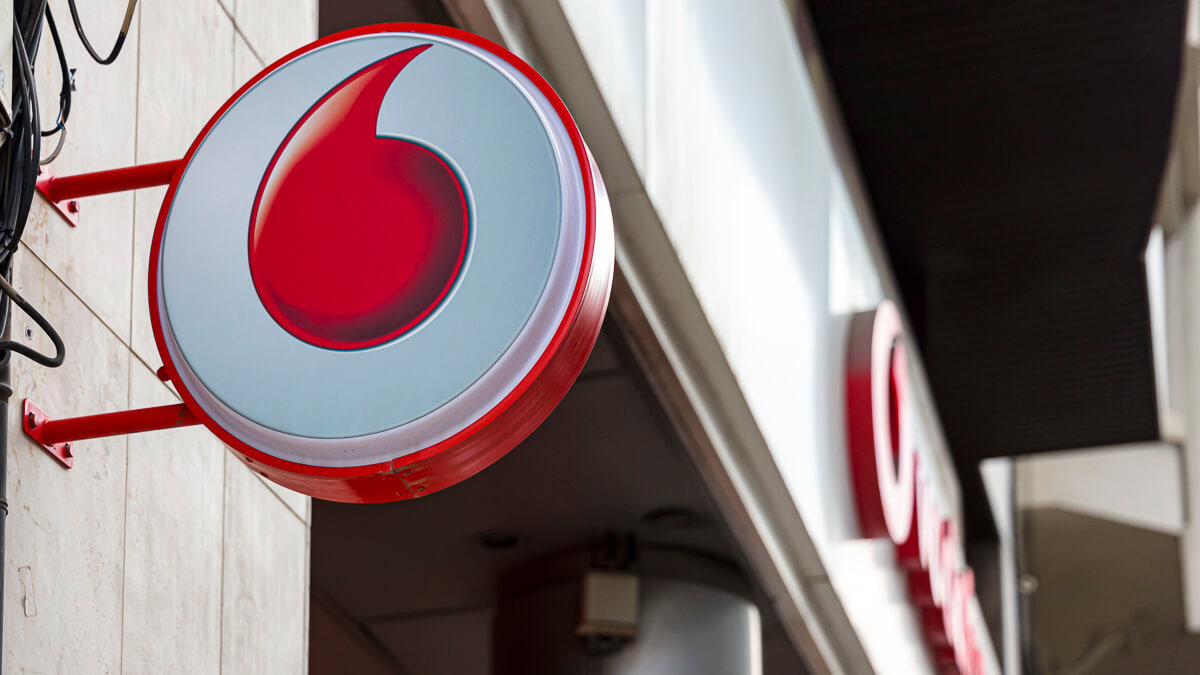 Growing list

In the meantime, speculation is rife about who will replace Read. There does not appear to be a shortage of possible contenders, if reports are to be believed.
As things stand, the list includes veteran telecom executives such as Vivek Badrinath, the CEO of Vodafone's Vantage Towers who has held numerous other high-profile roles at both Vodafone and Orange. Whether Badrinath will want to make the leap to controlling a much larger operation remains to be seen.
Also in the mix is Informa CEO Stephen Carter, who sits on the Vodafone board and has a strong track record in business, government and regulation (Light Reading is owned by Informa). Indeed, Carter was the founding CEO of UK telecom regulator Ofcom in 2003, having previously run NTL UK and Ireland (now part of Virgin Media O2). Carter has also held various senior executive positions at Alcatel-Lucent.
He went on to become a senior member of Prime Minister Gordon Brown's team in 2008, which included three ministerial positions, for which he was given the title of Baron Carter of Barnes in the House of Lords.
---
Want to know more about 5G? Check out our dedicated 5G content channel here on Light Reading.
---
Other names have been floated such as Nick Jeffery, who left Vodafone UK to become the CEO of Frontier Communications in 2021. A well-respected executive, Jeffery certainly proved that he has the stomach for a challenge as he took on the task of implementing major improvements at the US broadband operator after it emerged from Chapter 11 proceedings.
Andrea Salvato, chief development officer at Liberty Global, has also been connected to the role. He is regarded as an M&A specialist with some pretty major deals under his belt, including the formation of the VodafoneZiggo joint venture in the Netherlands. Others include Verizon Consumer Group CEO Ronan Dunne, the former CEO of O2 UK, and Telia CEO Allison Kirkby, who has also acted as CEO of TDC in Denmark and Tele2 in Sweden.
Swantee signals

These are all strong contenders. But one person in particular seems to be emerging at least as one of the frontrunners: Olaf Swantee.
Swantee currently describes himself as "CEO turned investor, strategic business adviser and board leader" and holds a number of roles including strategic adviser to Warburg Pincus, chairman of T-Mobile Netherlands and executive chairman of Community Fibre. He is the former CEO of both EE, the mobile operator now owned by BT, and Switzerland-based Sunrise Communications, and previously held a high-profile executive role at Orange.
Swantee also has some experience of Vodafone: he served as non-executive director of the group from July to September 2021 but abruptly stepped down over what appeared to be a clash of interests because of his growing roster of roles elsewhere.
The telecom veteran has of course declined to comment on the Vodafone rumors, according to a recent Financial Times article. However, the same FT report certainly provided Swantee with a platform to showcase his views about the wider European telecom sector at a somewhat propitious time.
In the article, Swantee lambasted incumbent telcos for being too complex and bureaucratic, and for not listening to their customers. These are perhaps not particularly surprising or even controversial views: telcos themselves are fighting an ongoing battle to reduce complexity and improve customer service.
Perhaps it's part of a campaign to raise his profile in the sector – by criticizing some of the telecom industry's leading players and setting out his stall for what he would do if he were in charge of one of them. Anyway, white smoke will no doubt emerge from the depths of Vodafone HQ soon.
Related posts:
— Anne Morris, contributing editor, special to Light Reading
UPCOMING LIVE EVENTS
June 6-8, 2023, Digital Symposium
June 21, 2023, Digital Symposium
December 6-7, 2023, New York City
All Upcoming Live Events
PARTNER PERSPECTIVES
- content from our sponsors