DTW 2023: Huawei Joins Forces with CSPs to Drive the Advancement of High Autonomous Networks
DTW 2023: Huawei Joins Forces with CSPs to Drive the Advancement of High Autonomous Networks
World-leading communications service providers (CSPs) and vendors participated in the Digital Transformation World (DTW) 2023 event in Copenhagen. The Autonomous Networks Summit 2023 was also held concurrently with the DTW. #Sponsored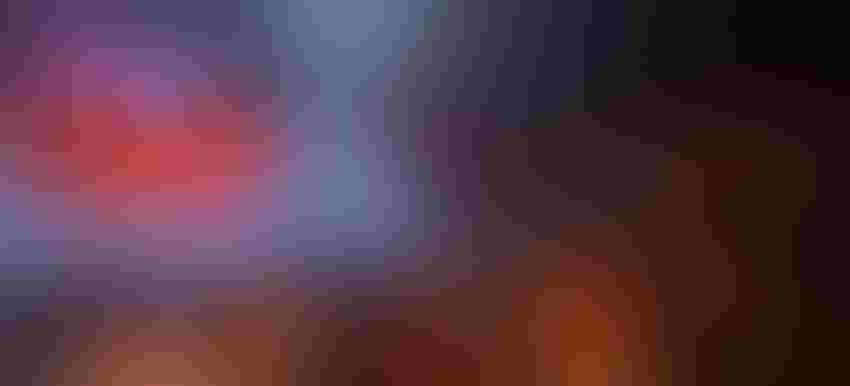 World-leading communications service providers (CSPs) and vendors participated in the Digital Transformation World (DTW) 2023 event in Copenhagen. The Autonomous Networks Summit 2023 was also held concurrently with the DTW.
As digital transformation continues to be a global trend for CSPs, many countries are increasing their investments in this area to explore new growth opportunities. Networks serve as the backbone of digital infrastructure, and network automation plays a crucial role in enabling CSPs' digital transformation. CSPs are actively exploring and researching network autonomy to reduce their product TTM, enhance customer experience, and achieve higher operational efficiency.
As a top ICT solutions provider, Huawei is dedicated to promoting and implementing AN. Leveraging its extensive technical expertise in the ICT industry, Huawei collaborates with CSPs to develop a multitude of fundamental technologies for high Autonomous Networks. Furthermore, Huawei has created a diverse range of mature solutions based on these technologies to assist CSPs in achieving exceptional business outcomes on their path to high Autonomous Networks. During the summit, Huawei participated in various Catalyst projects and showcased its commercial successes on live networks.
Digital Network Map Enables CSPs of Asia Pacific, Middle East, and Africa Implement Intelligent Network Planning and Reconstruction, Performance Monitoring, and Experience Assurance
The network digital map is a comprehensive tool that integrates five engines (intent, automation, intelligence, digital twin, and collection) to establish an AN closed-loop work chain with five phases: intent, awareness, memory, decision, execution, and experience.
With the network digital map, CSPs can use the simulation and analysis function during network planning to simulate the impact of network configuration changes and ensure that new services will not affect services that have already been deployed. The agile service provisioning function provides service SLA assurance and simplifies service provisioning. Intelligent IP network optimization is another powerful feature of the network digital map. This function monitors network traffic in real-time and automatically schedules network traffic in the case of link congestion. It reduces the network congestion relief time from several hours to a few minutes, improving user experience and increasing the average bandwidth utilization by 30%. The network digital map also enables CSPs to perform remote operations, self-optimizing, and self-healing. It provides proactive warning and analysis of link congestion, intelligent network planning and reconstruction, performance monitoring, and user experience assurance.
Intelligent Incident Management Enables CSPs of Asia Pacific Significantly Improve Their Troubleshooting Capabilities and O&M Efficiency
To enhance troubleshooting capabilities and O&M efficiency, the CSPs implemented an intelligent incident management solution. This solution has led to a significant increase in the automation rate of trouble tickets and a reduction in network unavailability time and revenue loss.
In the awareness phase, the expertise related to alarm combination and correlation is converted into orchestration policies and integrated into the troubleshooting platform. By utilizing AI prediction, network risks are detected, and proactive measures are taken to rectify issues before network faults occur.

In the analysis phase, AI analysis is employed to identify the alarm propagation process based on topology, time, and spatial relationships. This enables automatic correlation of single-domain and cross-domain faults.

In the decision phase, the solution enables automatic diagnosis of faults in various typical scenarios. Fault trees are executed by machines to provide diagnosis results and suggestions for rectification. This reduces the average troubleshooting time and improves the efficiency of human-machine interaction.
As a result of implementing this solution, the automation rate of trouble tickets has significantly increased from 20% to 85%. Additionally, the network unavailability time has been shortened to approximately about 50,000 hours per year, leading to a reduction in revenue loss caused by unexpected service interruptions.
As 5G networks continue to evolve, CSPs will continue to prioritize the deployment of communications networks that offer an optimal user experience. This will involve implementing self-optimizing and self-closed-loop management systems and providing users with optimal services on increasingly intelligent networks. Huawei is committed to supporting CSPs in this endeavor by offering the most competitive AN solutions available.
Subscribe and receive the latest news from the industry.
Join 62,000+ members. Yes it's completely free.
You May Also Like
---