T-Mobile's open access fiber strategy gets clearer
T-Mobile's open access fiber strategy gets clearer
T-Mobile is buying access to fiber networks from Tillman FiberCo, SiFi Networks, Intrepid Networks and Pilot Network to offer T-Mobile-branded fiber Internet connections. It is an expansion of the open access model.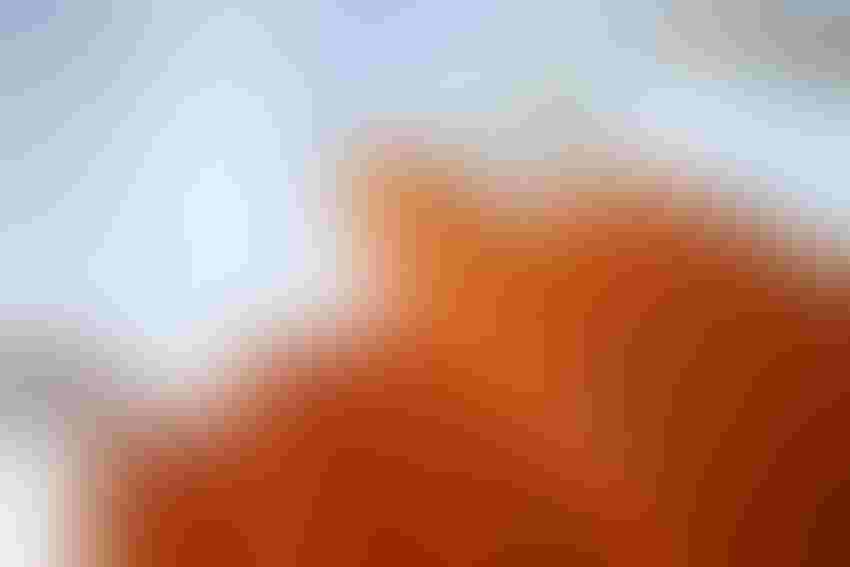 (Source: NQ QuistMedia/Alamy Stock Photo)
T-Mobile expanded its fiber ambitions to a handful of new markets via partnerships with several open access fiber network operators including Tillman FiberCo and SiFi Networks, among others.
The developments reflect T-Mobile's growing interest in partnering with fiber network operators to offer T-Mobile-branded fiber services running over another company's network.
It is a model that T-Mobile knows well as companies like Dish Network, Altice and Google Fi pursue a similar strategy using T-Mobile's own wireless network. As T-Mobile mobile virtual network operators (MVNOs), the companies offer their own branded services to customers by piggybacking on top of T-Mobile's wireless network. The MVNOs handle processes like billing and customer service, while T-Mobile provides the wholesale network access.
In this case, T-Mobile is purchasing wholesale services on open access fiber networks operated by Tillman FiberCo, SiFi Networks and Intrepid Networks, which allows the company to sell T-Mobile Fiber-branded Internet services to customers in select markets around the US.
T-Mobile's fiber efforts sit alongside its T-Mobile Home Internet business, which relies on the operator's 5G network to beam Internet connections into customers' homes and offices. However, that kind of fixed wireless access (FWA) offering is limited by the overall capacity in T-Mobile's 5G network. Fiber networks, on the other hand, provide far more capacity and much faster connections.
New partners, new markets
As noted by FierceTelecom, which cited findings from Wave7 Research, T-Mobile in recent days expanded its lineup of T-Mobile Fiber markets to include Kenosha, Wisconsin; Bloomington and St. Cloud, Minnesota; Farmington, Michigan; and Pinellas County, Florida. The company launched its first fiber pilot in New York City in 2021 and earlier this year expanded to Pueblo and Northglenn, Colorado.
T-Mobile is working with a handful of fiber network operators including Pilot Fiber (New York City), Tillman FiberCo (Pinellas County), SiFi Networks (Farmington and Kenosha) and Intrepid Networks (Bloomington, St. Cloud, Pueblo and Northglenn). All the companies except Pilot Fiber tout an "open access" model, whereby they operate the network but make money by selling wholesale access to other companies that then serve end users. For its part, Pilot offers a "channel program" that is similar to an open access operating model.
"The open access model has been proven in other geographies, including the UK and Europe, and we look forward to leveraging it here in the US," Ken Dixon, CEO of Tillman FiberCo, told FierceTelecom earlier this year.
T-Mobile's partnership with Tillman FiberCo isn't a surprise. Bloomberg reported earlier this year that T-Mobile was in talks with the fiber provider.
Tillman FiberCo was started in 2021 and recently announced a $200 million fiber teaming with Northleaf Capital Partners. Tillman FiberCo touts a leadership team composed mostly of Verizon fiber veterans, including Dixon. It is part of Tillman Global Holdings, founded by telecom industry veteran Sanjiv Ahuja.
Tillman FiberCo has already received licenses to operate as a telecom provider in Arizona, Colorado, Florida, Nevada and Texas.
Investments into open access 
As Light Reading previously reported, Intrepid Fiber is a startup backed by global investment giant Brookfield Infrastructure Partners. The company on its website lists construction efforts in four markets: Bloomington and St. Cloud in Minnesota and Pueblo and Northglenn in Colorado.
T-Mobile's deal with SiFi Networks so far appears to include only two markets: Farmington in Michigan and Kenosha in Wisconsin. But SiFi Networks said it has scored equity commitments in excess of $1 billion from the likes of APG and is building fiber networks in dozens of cities across the US including Albuquerque, New Mexico; Mesa, Arizona; Arlington, Texas; Rockford, Illinois; Saratoga Springs, New York; and Fort Myers, Florida. Indeed, the company touts 26 different market buildouts in California alone.
"Our open access networks enable service providers of all sizes the opportunity to access new markets without the cost of constructing a network," SiFi Networks touts on its website. "Sharing a common infrastructure means competition is centered around providing the best service and customer support."
An asset-light approach
"We're interested in fiber," T-Mobile's Sievert said last month during his company's quarterly conference call. 
"We don't have an interest right now in changing the basic capital structure of this company nor the philosophy of it, nor the centricity we have around wireless. So, we're looking for ways that we can, over the next couple of years, continue to learn, continue to expand, bring our brand to fiber through partnerships, through capital-light methods, investments, collaborations, those kinds of things," he said. "And they won't all be as small as the small pilots we're doing now. We may get after it a little more significantly because our confidence is building in this space."
Sievert added that "our brand and our team belong in this market." But he emphasized that T-Mobile's pursuit of the home broadband market "should be capital light generally off balance sheet."
Along those lines, Sievert said T-Mobile is not the company that is teaming with Jana Partners to pursue a sale of fiber company Frontier Communications. The financial analysts at Wells Fargo previously speculated that T-Mobile was the unnamed "large communications company" partnering with Jana on the effort.
Subscribe and receive the latest news from the industry.
Join 62,000+ members. Yes it's completely free.
You May Also Like
---