Carrier Ethernet Equipment Is Very Much Exciting These Days

Comment (5)
2:45 PM -- Those wallflowers over at
Hatteras Networks Inc.
asked me to please, please, please run some photos of the cocktail party they threw at Bellagio in Las Vegas last week.
I didn't go to the party. I was in my room, in bed, covers drawn, hiding from the razor-sharp fangs of telecom recession. But I'm glad to see not everyone shares my delicate constitution.
Another thing: I'm not sure who to credit for the photos, but I told my attorney to keep checking the mail in case we hear from them.
Meanwhile, enjoy the barely-safe-for-work pics: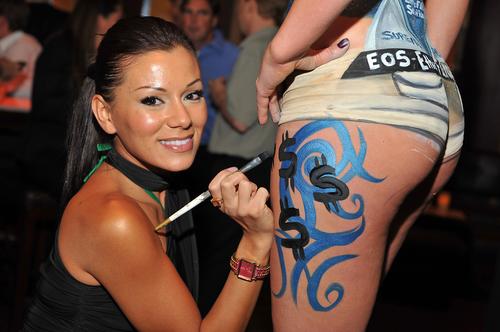 — Phil Harvey, Editor,
Light Reading