Realizing cloud uptime is crucial, Microsoft is developing a cloud-scale emulator dubbed CrystalNet that could theoretically eliminate downtime caused by routine hardware maintenance, software bugs, upgrades or old-fashioned human error.
CrystalNet has been in joint development between Microsoft Azure and Microsoft Research for the last two years. The company is detailing some of its findings at the ACM Annual Symposium on Operating Systems and Principles (SOSP) 2017 in Shanghai.
Victor Bahl, distinguished scientist director for Mobile & Networking Research at Microsoft, wrote an October 31 blog post about the company's research developments.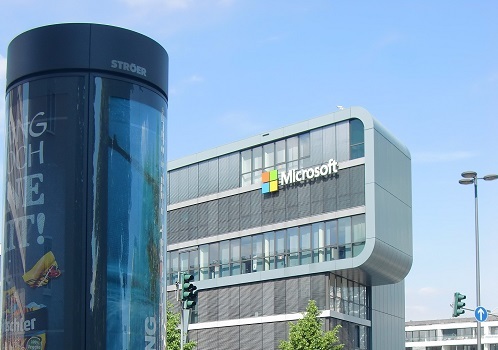 The growth of hyperscale cloud infrastructures means that thousands of servers, wires and network devices are now all connected, making these networks critical to the health of countless business and their IT departments. At the same time, a flaw at any one of these junctures can shut down the whole network. (See Microsoft Growing Explosively, but Amazon Retains Huge Cloud Lead.)
Right now, Bahl writes, there are few tools to help monitor the health of these networks. A routine update to the infrastructure or a software bug can crash these cloud, causing enterprises lost time and revenue. (See Amazon Web Services Outage Caused by Typo.)
As part of the two-year research plans, Bahl and his team examined cloud failures to determine if there were better ways to address these downtime issues. What researchers came up with was a mirror system that used the same network topology, hardware, software and configurations that were found in the production network.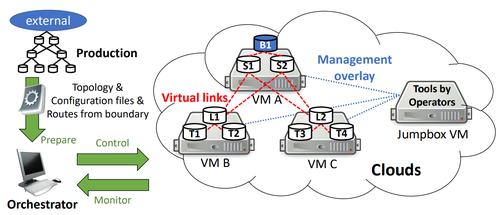 By using the emulator to mirror the network, CrystalNet also reduces costs, as Bahl explains:
To more cost efficiently solve this problem, we run hardware, software and network configurations on virtualized hardware interconnected exactly as the production network architecture. In effect, we create a large-scale, high-fidelity network emulator that allows Azure engineers to validate planned changes and gauge the impact of various updates and failure scenarios. We call our network emulator "CrystalNet,"seeing the future of your network via a crystal ball.
The goal is to provide flexibility, scalability and cost efficiency to large-scale networks.
---
Keep up with the latest enterprise cloud news and insights. Sign up for the weekly Enterprise Cloud News newsletter.
---
Right now, CrystalNet is being used by Azure engineers to create mirror images of Microsoft's public cloud to help "validate and reduce the risk of new network designs, major network architecture changes, network firmware/hardware upgrades and network configuration updates," Bahl wrote. In addition, the company is using the technology to develop new types of automation tools as well.
Although Bahl writes that Microsoft customers are interested in this technology as well, he did not offer any particular timeframe as to when a commercial version might be available.
Related posts:
— Scott Ferguson, Editor, Enterprise Cloud News. Follow him on Twitter @sferguson_LR.