IBM, Oracle Tout Cloud Customer Wins

Comment (6)
IBM and Oracle are looking to rival each other in the cloud market by announcing significant customer agreements within a few days of one another.
On June 26, Oracle announced that it has signed an agreement with Bank of America to supply the bank with its cloud-based enterprise resource planning (ERP) and other financial applications.
The applications will run on-premises within Bank of America, but use Oracle's hardware, according to CNBC. Both the ERP and financial-planning apps will be used within the bank's international general ledger, as well as its broker-dealer system.
"We anticipate 80 percent of our technology workloads will be delivered on the cloud within the next few years, and this solution for general ledger reflects our evolving strategy and the improvements in cloud security and economics," Cathy Bessant, chief operations and technology officer, noted in a statement.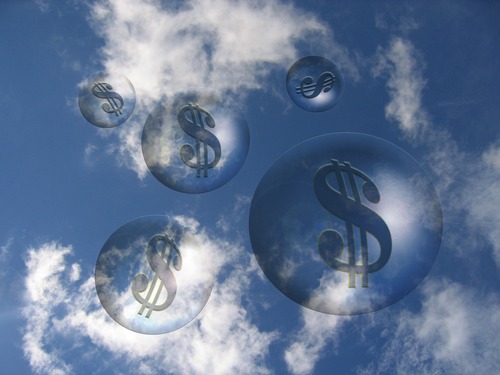 CNBC also reported that the Oracle ERP apps are displacing some SAP workloads used by Bank of America.
Not to be outdone, IBM announced a deal with America Airlines on June 27 that will see the airlines move several critical applications, including its main, customer-facing website -- AA.com -- along with mobile applications, check-in kiosks and other workloads to Big Blue's public cloud.
Although customer-facing parts will run on IBM's public cloud, American will still use its on-premises systems and other third-party software to maintain backend connectivity.
In addition, the two companies plan to develop cloud-native applications, and rewrite older apps using IBM's platform-as-a-service (PaaS) offering to incorporate more developer tools such as micro-services, Agile and DevOps.
---
M&A activity is turning the cloud upside down. Find out what you need to know in our special report: Mergers, Acquisitions & IPOs are Rocking the Cloud.
---
"We also wanted a partner that would offer us the agility to innovate at the organizational and process levels and have deep industry expertise with security at its core," Daniel Henry, American's vice president for Customer Technology and Enterprise Architecture, wrote in a statement on Tuesday.
IBM and Oracle have each tried to make their way in the public cloud market even as the two companies struggle with legacy offerings, including on-premises software requiring long-term contracts, and customer bases looking for more flexible offerings that are in the cloud.
In Gartner's recently released Magic Quadrant for infrastructure-as-a-service (IaaS), IBM and Oracle are each listed in the leadership category, but remain far behind Amazon Web Services when it comes to execution. Microsoft and Google also outranked Oracle and IBM in the report.
Related posts:
— Scott Ferguson, Editor, Enterprise Cloud News. Follow him on Twitter @sferguson_LR.