Cloud computing is bringing a whole new level of sophistication and efficiency to the enterprise, as well as helping to fuel developments such as artificial intelligence. At the same time, cloud is also shifting the tech budget away from IT toward other parts of the business.
For several years, IT has watched more and more tech spending shifting to line of business (LoB) managers, who have taken advantage of innovations, such as Software-as-a-Service, to buy and install technologies within the corporate network.
This has led to a range of issues known as "shadow IT." (See NASA Cloud Computing: Security Concerns Hover.)
Despite security and other concerns, LoB managers continue to take a greater portion of the enterprise tech budget, and soon they will have as much spending power as IT.
A recent report from IDC finds that non-IT tech spending will increase nearly 6% this year, and total $609 billion. In addition, between 2015 and 2020, LoB tech spending will have a compound annual growth rate (CAGR) of 5.9%, while spending by IT will have a CAGR of 2.3%.
This means by 2020, LoB and IT spending on technology will be about equal.
Part of this shift is due to cloud, since buying and selling software, especially with SaaS, is much easier than when most technology was on-premise. In addition, IDC found that "Innovation of Accelerators," such as Internet of Things, AI and cognitive computing, are also shifting money and budget away from IT and to LoB.
"The Innovation Accelerators have put the line of business units in the frontline of the digital transformation and have forced them to work either alone with the ecosystem outside of the IT organization as 'shadow IT' or in closer collaboration with the IT department than ever before," Naoko Iwamoto, an analyst with IDC, wrote in the March 23 report.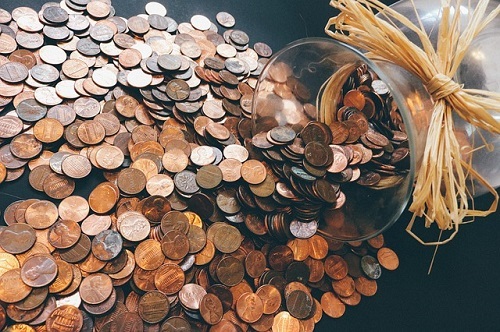 The IDC report also backs-up findings that Enterprise Cloud New found in its special report on cloud skills in 2017, specifically that cloud is requiring news skills from IT professionals, including the ability to work with other parts of the business, as well as dealing with outside clients. One reason for this change is that IT has lost some control of the budget and power has shifted to other parts of the enterprise. (See Hottest Cloud Skills for 2017: Exclusive Special Report.)
Despite the changes, IT is still the prime buyer of heavy-duty equipment, such as servers, storage and networking gear. LoB managers are purchasing more PCs, smartphones and tablets. However, LoB managers, will spend about $150 billion on applications this year, plus $120 billion on project-oriented services and about $70 billion on outsourcing.
During the same time, IT will spending its budget dollars on outsourcing ($149.2 billion), project-oriented services ($82.2 billion), and support and training ($79.8 billion).
In terms of the shift of spending to LoB managers and away from IT, the States are leading the way, according to IDC, and this is due to the country's embracing cloud computing.
"Explosive cloud and other 3rd Platform technology adoption is enabling U.S. lines of businesses to rely less on enterprise IT than any other country to fund their technology purchases," Eileen Smith, the program director for Customer Insights and Analysis at IDC, wrote in the report.
Related posts:
— Scott Ferguson, Editor, Enterprise Cloud News. Follow him on Twitter @sferguson_LR.