Looker Busts Analytics Silos
Rather than "buy your TV and VCR together," Looker integrates best-of-breed analytics tools into a cohesive platform.
Looker is introducing an update to its general-purpose analytics platform designed to tie together separate standalone tools for sales, marketing, operations and other business functions.
"You see a lot of tools -- business intelligence tools, operations tools, customer success tools - and they're all serving a specific need," Daniel Mintz, Looker chief data evangelist, tells Enterprise Cloud News. "But by building a general-purpose platform, we can build things that serve all those different needs with the same tool."
Looker lets users pick the best in class tools, rather than "buy your TV and VCR together and be locked into that solution," Mintz says.
Information workers need to be able to tie together a variety of specialized tools with different interfaces. Looker won't replace those tools, but it ties them together with a single interface, Mintz says.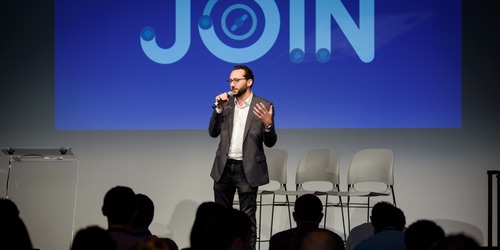 Looker 5, announced Thursday, adds capabilities to make integration with other applications easier.
Action Hub lets users take action from within Looker, with pre-built integrations for Zendesk, Salesforce, Google AdWords and more. For example, users can send data or results of a query to Dropbox, Box, or Google Drive; or update information in GitHub, Salesforce or Marketo from within Looker.
A marketing user might define a cohort in Looker comprising customers who bought products within the last six months but nothing in the last three months. The user would then send a promotion to those customers. Normally, the user would define the cohort in a data tool, then download the information and upload to an email marketing tool, and then repeat the process manually each week. With Looker Actions, the user can connect directly using Zapier to an outside service such as Hubspot or Marketo, and automate the process to happen every Monday at 9 a.m., Mintz said.
Looker 5 also includes Viz Blocks, for prebuilt, specialized visualizations.
Also included are Data Blocks, sets of public data including weather, demographics and key economic indicators, and geographic mappings, to help users find new correlations. For example, SeatGeek, a ticket marketplace, analyzed weather and demographic data to determine that when bad weather approaches, tickets to sporting events go on the market place and prices plummet. SeatGeek planned to reevaluate its pricing strategy around these events, Looker said.
And Looker will provide applications including marketing analytics, IT and operations analytics, and event analytics for mobile and web marketing, beginning next year.
---
What are the hottest jobs in the cloud? Get our special report to find out:
Cloud Skills: What's Hot?
---
Looker has more than 1,000 customers, with $177.5 million in funding from Red Point, Goldman Sachs, Kleiner Perkins and others. It has more than 325 employees, with offices in San Francisco, London, New York, Chicago and elsewhere, and partnerships with Google, Amazon, Cloudera, Microsoft, Hewlett Packard Enterprise and IBM.
Looker's software runs either from the cloud, hosted by Looker on Amazon Web Services, or on-premises for enterprises with requirements to keep software running locally.
Looker competes with business intelligence tools such a Tableau Software and MicroStrategy, and even operations tools such as New Relic, Mintz says.
— Mitch Wagner




Editor, Enterprise Cloud News