BAI becomes Boldyn Networks, but its focus remains the same
BAI Communications announced Thursday it is changing its corporate name to Boldyn Networks. But the company's CEO said it will remain focused on densifying indoor and outdoor wireless networks via a neutral host model.
The announcement caps a busy few years for Boldyn. The company acquired ZenFi, which owns around 1,100 route miles of fiber across New York alongside the city's 4,000 LinkNYC kiosks; Mobilitie, which owns 220 distributed antenna networks, 10,000 small cells and 300 tower sites across the US; and Signal Point Systems, which has installed more than 300 small cells on US military bases. Internationally, Boldyn acquired Vilicom in Ireland and the UK.
Boldyn is also the longtime majority owner of Transit Wireless, which operates a wireless network in the New York City subway system via a deal with the city's Metropolitan Transportation Authority (MTA). Transit Wireless today operates around 160 miles of fiber to service 283 underground stations on 22 subway lines.
Assembling the puzzle
Boldyn Networks CEO Igor Leprince spoke with Light Reading at the recent MWC trade show about the mergers and rebranding. "It makes sense for us to put that together," he said.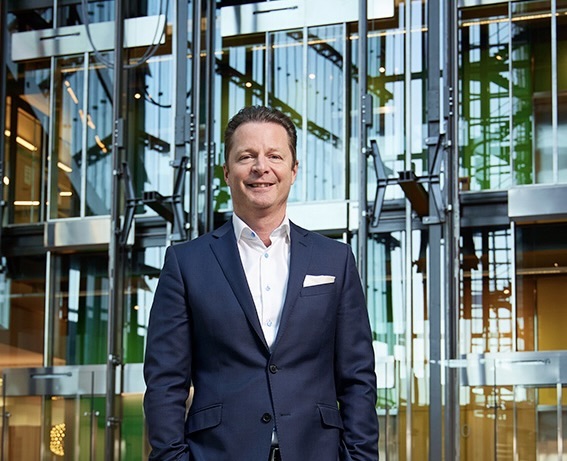 Boldyn touts itself as "one of the world's largest shared network infrastructure providers, supporting mobile and fixed network operators and customers in the transit, venue, government, military, and enterprise sectors with an integrated portfolio and expanded capabilities." In the US, that puts the company alongside the likes of DigitalBridge (owner of Extenet Systems and Boingo) and Crown Castle, a US tower operator with a substantial investment in small cells.
"We want to continue to push what we're doing," Leprince explained. That involves building wireless networks (4G, 5G and Wi-Fi) inside and outside big venues like transit hubs, stadiums, government facilities and enterprise campuses with equipment from vendors such as JMA Wireless, CommScope and SOLiD.
"Inbuilding connectivity around the world is not where it needs to be," Leprince added.
Boldyn's neutral host model means that it works with both venues and commercial mobile operators to build networks that can support a variety of end users, not just those who subscribe to one particular carrier.
Leprince said the company's neutral host model is relatively well established in the global mobile industry but that funding mechanisms for the deployments are changing. Previously, big mobile network operators like Verizon and T-Mobile would put up much of the money for such installations.
Now, however, as operators feel the financial squeeze of slowing revenues, funding is often shared among the operators, venues and Boldyn. Leprince noted that the Canada Pension Plan Investment Board, known as CPP Investments, owns 86% of Boldyn, giving it the financial security to make those kinds of long-term investments.
Private wireless, open RAN and edge
Because Boldyn works with network operators and big venues, Leprince has a unique view into wireless industry trends. For example, he agreed that there could be a major opportunity around private wireless networking using 4G and 5G technologies.
Such services promise to allow venue owners to securely connect employees, machines, sensors and other elements, but Leprince acknowledged that those applications can often be addressed by inexpensive Wi-Fi deployments.
"I think it's still very early" for private wireless networking, he said, "despite what everyone says."
As for open radio access networks (RANs), Leprince said Boldyn is dipping its toes in via a smart city pilot with vendor Mavenir, in Sunderland, UK. "We have to stay on top of all those technologies," he said.
But Leprince noted that so far, that's the company's only open RAN deployment, and he said he's not sure when the technology might scale to more locations.
Finally, Leprince acknowledged that there's lots of noise around edge computing today. Boldyn presumably would be well positioned to take advantage of the edge computing trend, given that it already operates substantial computing systems in busy venues like sports stadiums and transit hubs. But Leprince said he has engaged in very few discussions around edge computing so far.
Related posts:

— Mike Dano, Editorial Director, 5G & Mobile Strategies, Light Reading | @mikeddano
UPCOMING LIVE EVENTS
June 6-8, 2023, Digital Symposium
June 21, 2023, Digital Symposium
December 6-7, 2023, New York City
All Upcoming Live Events
PARTNER PERSPECTIVES
- content from our sponsors