NEW YORK -- At long last, Verizon Communications Inc. (NYSE: VZ) is about to bring FiOS TV to New York City, finally completing a true triple-play offering in the largest and most important part of its territory. (See NYC Getting FiOS TV by Year's End.)

One area where the carrier is hard at work connecting FiOS is Stuyvesant Town, a massive apartment complex on Manhattan's East Side. Light Reading recently went on a little field trip with Verizon to visit this complex and see firsthand an example of what it takes to bring FiOS to New Yorkers.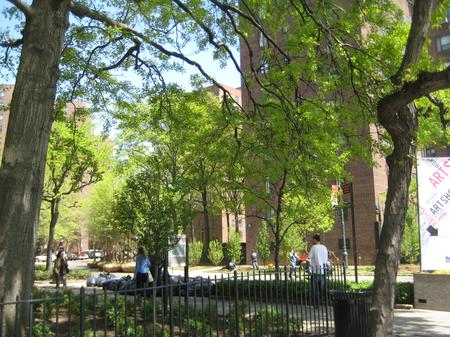 Wiring up these multiple dwelling units (MDUs) one by one is a challenge. Apartment buildings in NYC are often old and quirky, which makes connecting a customer much more tricky than in the suburbs, where many of Verizon's current FiOS customers live. (See Fiber-to-the-MDU: Verizon's Manhattan Project.)

So far, Verizon has wired about 20 percent of NYC for FiOS and plans to have 30 percent of the city passed by the end of this year, 50 percent by the end of 2010, and complete coverage by 2014. That's more than 3 million homes passed in one city.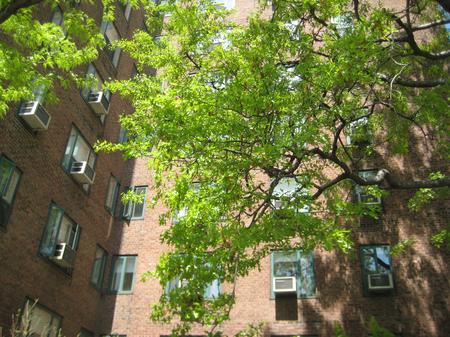 Bringing FiOS to an apartment complex like this involves more than just running fiber past a neighborhood. It can be a time consuming ordeal.

"Doing any work like this in a building like this, it varies," says Mike Leddy, Verizon's project lead assigned solely to focus on the Stuyvesant Town build-out. "You're going to have logistical issues to deal with, and it could take anywhere from a couple of weeks to six or seven weeks."

One logistical issue is running fiber all the way upstairs without the accompanying signal loss that comes with bending the cable. To get around that, bendable fiber such as the one recently developed by Corning Inc. (NYSE: GLW) is being used in certain parts of the buildings. (See Corning Gets the Bends.) In the case of Stuyvesant Town, Verizon uses normal fiber from the basement to each floor and plans to use bendable fiber for the last leg to the individual units.

"Currently we're not prepositioning the drops here," Leddy says while working in a Stuyvesant Town basement. "When a resident orders service, they're going to use the bend-insensitive fiber from the distribution terminal upstairs to get to their unit."

Click the images below to see where this all happens.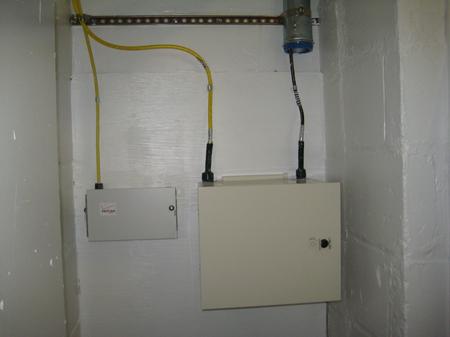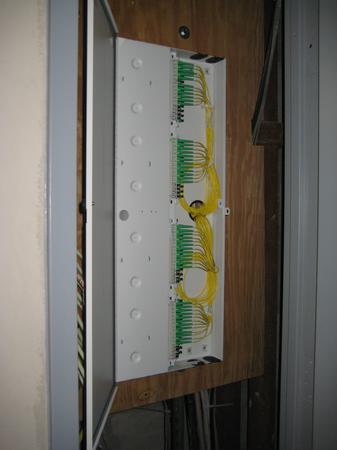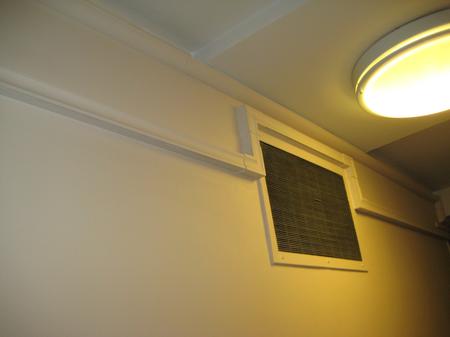 Despite the challenges that go into bringing FiOS to an MDU, Verizon says that in the long run, the costs of connecting an urban customer are about the same as they are for a suburban customer.

"There's actually less of a cost in reaching the MDU from our central office here because of the density. So there's a benefit to the density, and then the challenge becomes how we serve that individual unit," says Chris Levendos, Verizon's lead engineering supervisor of the FiOS build-out in NYC. "In a suburban sense, your feeder infrastructure has to go out further to reach customers who are more spread out."

Despite the seemingly small amount of progress made getting FiOS into NYC, Levendos claims it is still well beyond anything that has happened in any other major city in the U.S. and will eventually make New York by far the most advanced of any city in Verizon's territory. "No other city will come close to what we're going to accomplish in New York."

New York City's Franchise Concession and Review Committee is set to vote on Verizon's cable franchise application on May 27. It is expected to be approved and will then move on for approval by the State of New York -- meaning Verizon will probably begin selling FiOS TV in NYC apartment complexes like Stuyvesant Town by the end of this year.

— Raymond McConville, Reporter, Light Reading