Boxee is pursuing a new strategy in which it will also seek out partnerships with cable operators that, it hopes, will provide Boxee with access to more live TV as well as premium TV Everywhere content.

"There's a lot of room for cooperation," Boxee CEO Avner Ronen told Light Reading Cable. Boxee's cable-friendly attitude comes amid two recent developments:


A Federal Communications Commission (FCC) rule change that lets cable operators encrypt their basic tier in all-digital systems so long as they ensure that broadband-connected retail devices such as Boxee's can access and display those channels. Initially, that will be done using Digital Terminal Adapter (DTA) devices with home networking capabilities that will decrypt the video signal and pass it along to the retail device. MSOs are on the hook to provide those devices for free. In a longer-term scenario, Boxee and other CE companies will also have the option to license that technology and integrate into their products. Boxee has also forged a separate, but similar, agreement with Comcast Corp. (Nasdaq: CMCSA, CMCSK). (See Cable Cleared to Encrypt Basic TV Tiers , Comcast & Boxee Connect on Video Security and Cable Tries to Break Video Encryption Stalemate .)


A new product from Ronen's company, the Boxee TV, that's set to debut on Nov. 1 and sell for $99. It will sport two tuners, an over-the-air TV antenna, handle unencrypted basic TV channels, and have access to a new cloud-based DVR.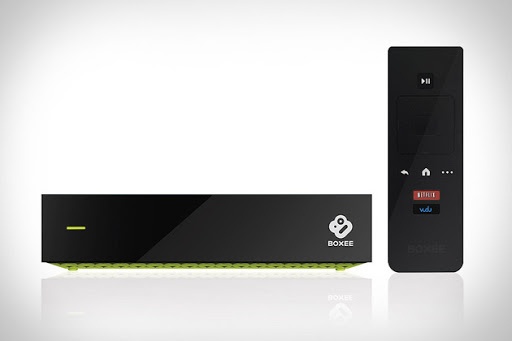 Ronen now says Boxee and cable can play for the same side. The FCC ruling offers "a great opportunity to provide MSOs with a product that, when consumers buy it, can take advantage of their broadband offerings," he said.

Ronen sees Boxee TV as a product that can help cable operators blend their basic services with over-the-top video and applications, and tie them all together with a graphically-rich user interface. "I don't think this [the Boxee TV] is a contrarian device to the cable industry," Ronen says.

Boxee is playing nicer with cable in part because it wants access to more of its content. Beyond the basic TV tier, Boxee is also interested in gaining access to higher-level cable TV services down the road, and do so without having to go through the painful (and expensive) headache of integrating a CableCARD. Boxee's also trying to work out deals with operators and programmers that will enable its devices to access their TV Everywhere VoD libraries.

There are no deals on the TV Everywhere front just yet, but "it's something we expect to launch down the road as we make progress with specific MSOs, and HBO and other content providers. We're having those conversations, and I think there's no reason it shouldn't happen," Ronen says.

Ronen doesn't anticipate seeing Boxee and cable working together outside the retail arena anytime soon, but could envision a day when an operator might want to do a more thorough integration with Boxee and perhaps lease out the equipment to customers. "Subsidies complicate things," Ronen says, but acknowledges that the model has worked well for cell phones.

Cloud DVR
Ronen also shed more light on Boxee's No Limits DVR, a cloud-based product that will sell for $14.99 and originally be offered in New York City, Los Angeles, Chicago, Dallas, Houston, Atlanta, Philadelphia, and Washington D.C., with more cities to tap for 2013.

Under this approach, the Boxee TV will cache some of the content locally before uploading it to servers operated by Amazon Web Services Inc. , where recordings will remain until the customer decides to delete them Customers will be able to access those recordings using the Boxee TV or connected tablets and smartphones. Boxee isn't putting a limit on how much storage a customer can use, hence the "No Limits" label.

Boxee has no immediate plans to let customers use local storage sidecars in tandem with the new TV device. "We hope the cloud DVR will do well and users will be excited about its value," Ronen said.

— Jeff Baumgartner, Site Editor, Light Reading Cable