Advancing the Telco Cloud: Q&A With VMware's Shekar Ayyar

Comment (3)
Two decades ago, back in the last century, VMware snagged itself a unique position in the IT and networking technology market by developing and marketing code that would enable companies of all sizes to virtualize their networks.
A lot of people, myself included, expected other companies to quickly catch up and challenge VMware in the server virtualization space as a result of that time-honored process that enables interoperability, certification and competition -- the development of industry standards specifications.
But that didn't happen in VMware's case, partly because the company itself worked hard to continue to expand its product portfolio as a private company and then as part of EMC, but also because the industry abandoned the tried and trusted standardization process of the 20th century and relied instead on the open source community to develop virtualization (in its own inimitable slightly floppy way).
The absence of robust, traditional standards-based competition left -- and continues to leave -- the space open for VMware to continue dominating the server virtualization market.
All of which has ended up making VMware, a company with its origins in the 20th century, a key player in the 21st century's communications networking sector.
I recently had the chance to catch up with one of VMware's most senior executives, Shekar Ayyar, the executive vice president and general manager of the company's Telco Group. He shared his thinking on the latest trends in distributed cloud, automation (and orchestration), and provided an optimistic assessment of the arrival of interoperable virtualization solutions (a somewhat ironic prognosis, given that it is the lack of standards-based interoperability that has allowed VMware to maintain its market-dominant position for the past 20 years).
Ayyar's insights, as outlined in the interview below, are an essential read for anyone involved in creating virtualization strategies for 21st century businesses.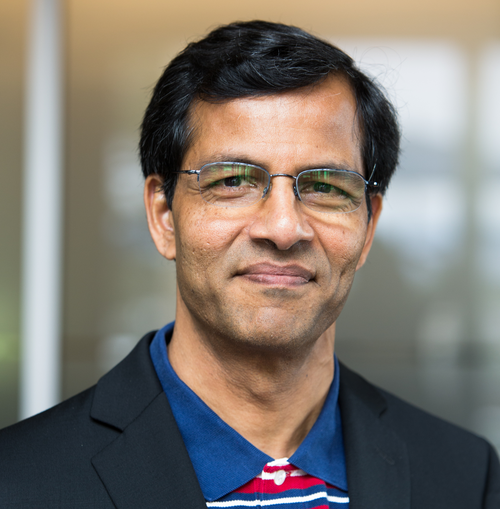 Steve Saunders: Hi Shekar, what new trends are you seeing in the industry?
Shekar Ayyar: Overall, the world is increasingly about hybrid, connected cloud infrastructure. But within that, there are three trends. First, we're seeing an increased need from our customers to convert their private cloud firewalls and data centers to a secure, self-service, automated model.
Second, they are trying to work out how to connect all of that to the services being offered by the public cloud players -- companies like Google and IBM, and, in China, Alibaba.
There's a third trend, and it's what I am focused on personally here at VMware, which is the transformation of what is happening in the domain of service providers -- the CSPs, telcos, cable companies, and so on. And what we see is the emergence of a new type of cloud -- a much more distributed cloud, where the resources are increasingly pushed out to the edge and exist in multiple points of presence.
SS: So what's the difference between the new telco cloud architecture and the old one, other than we've moved the resources to the edge of the network?
SA: So, first of all, the "old" architecture isn't really all that old, right? It's basically what passes for the current public cloud architecture today. But the most fundamental difference is that it's built on a model of consolidated capacity, where you solve the hardest problems by actually moving them to [the data center] where the greatest compute capacity resides.
The new architecture is different. Let's use the example of an AI/ML [artificial intelligence/machine learning] problem. As an application developer, you now have the ability to say, "My AI or ML problem has, let's say, 16 subcomponents to it, each one of which can be computed with different levels of latency and are differently sensitive to latency. If I have to actually come up with the 'golden rule', then I need to do a massive amount of compute on data. But if I simply want to make a comparison, for example identify if a face is actually a face, then that can be done pretty quickly and it can be done right here on my mobile device." So, that's an example of a problem you could actually part out [split into parts] and essentially make sure you have different levels of latency-sensitive compute in different points.
Another example could be some fairly sophisticated traffic or travel application that, again, does something similar. Or a third example could be a multiplayer game that is based on AR or VR or some combination of these things. So I think the pendulum is essentially swinging from concentrated capacity pools to highly distributed capacity pools. Our fundamental belief at VMware is that the world is going to be hybrid -- it is not going to be … sufficient to have just one of these types of architectures.
Will a distributed model negate the need for having consolidated data centers? The answer is no. [And it] doesn't mean that all applications will be complex enough to deserve spreading across all these types of clouds. I'm sure there will be certain applications that can be served just from a public cloud … other things may never move from private cloud alignments.
SS: Talking of applications, is that the overall biggest driver for all of this change?
SA: 5G is a big driver, and when I say 5G, I mean more than just the wireless protocol. 5G brings with it the notion of convergence, both wireline as well as wireless convergence. It also symbolizes convergence between data center IT-type applications and network-type applications or network functions. Now, some of these things will happen before 5G arrives -- clearly, there are people that are consuming things with virtual network functions already. But we think 5G will be a fundamental catalyst in driving this faster and better.
SS: Do you think Tier 1 service providers and CSPs need to change their network architecture in order to compete with the web-scale companies like Facebook and Amazon? Or will they not really be direct competitors when it comes to the next generation of cloud?
SA: Good question. You might end up having a Facebook partnering with an AT&T, or who knows what other types of complex relationships. Having said that, I think all of these guys will still be important participants. They will compete and they will also cooperate. For example, I don't see all cloud revenues just going to Amazon, Azure, Google, IBM and so on. The smart telcos will start taking a considerable share of next-generation cloud revenue. Conversely, will we get to a point where they completely disintermediate Amazon or Azure? No, that's not going to happen. So the hybrid world will require some nuanced partnering to figure out how it is that these guys can come together and deliver a single service. But it's certainly not going to be the sole domain of the public cloud guys anymore.
Next page: NFV, open source and automation