How Reach Mobile is connecting with cable
Reach Mobile appeared on the cable industry's radar last month when WideOpenWest (WOW) revealed it is partnering with the company on the coming launch of a new service to be branded "WOW! Mobile powered by Reach."
WOW has yet to reveal pricing and packaging for the service, which will ride T-Mobile's network, but noted that it intends to sell mobile at a discount to its home broadband customers and be in position to sell the co-branded service on a standalone basis.
According to Reach Mobile CEO Harjot Saluja, WOW and the company's other partners have the ability to use Reach's core, cloud-based platform to provide a broad array of flexible tiers, including shared data plans and multi-line, family-oriented plans. WOW, he explained, is developing its own plans and not simply reselling the plans offered by Reach Mobile's consumer service.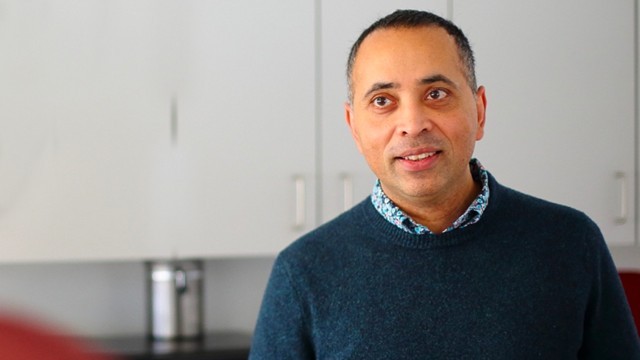 'A platform company'
Reach Mobile's platform, called Reach Next, underpins its own service and those launched by companies like WOW. Saluja estimates that about 95% of his company's resources are tied into Reach Next, which supports key elements such as IT and service orchestration.
Reach said its platform is integrated with all major carriers in the US. In addition to T-Mobile, that also implies AT&T and Verizon.
"We are a platform company … We don't do anything on the network side," said Saluja, an exec and engineer who previously worked for Airvana (now part of CommScope), Tata Consultancy Services and Kenetic. "The clients should not have to invest in technology. They should focus on marketing and distribution."
Reach, he added, offers a range of models: a white-label, turnkey approach (with all the web development and apps); modules for specific components and capabilities; or an API (application programming interface) approach that enables partners to effectively build services from scratch.
Under Reach's carrier-agnostic model, Saluja said the policy capabilities of the company's platform/software stack allow it and its partners to build their own service plans, including family plans that involve multiple lines and shared data.
"You can't make a data-sharing family plan [as an MVNO] unless you have your own platform to do it," Saluja explained. "We don't rely on the carrier network to build plans. We give that flexibility to our platform partners – WOW or anybody else – to offer family plans and shared-data plans."
Use cases reach into FWA, IoT
Saluja said Reach Next is backed by integrations with an ecosystem of third-party partners that, for example, can handle shipping or even connect partners to companies that provide financing for mobile devices. "They don't have to worry about going to seven different vendors to get policy from one place, and billing from another place," he explained.
Reach Next has also developed a fixed wireless access (FWA) option with pre-integrated hardware. "Fixed wireless on 5G is a very big use case for us," Saluja said. Other use cases supported by Reach Next include failover Internet, IoT and prepaid Internet.
Reach Mobile's deal with WOW and its interest in working with other broadband service providers comes as cable operators, led by Comcast, Charter Communications and Altice USA, continue to make a dent in the mobile market with their respective MVNO deals. According to research firm MoffettNathanson, US cable represented 29.2% of domestic wireless industry phone net adds in Q4 2021.
Saluja said Reach Mobile is in "deep conversations" with multiple companies covering various use cases.
One logical candidate might be the National Cable Television Cooperative (NCTC), an organization that crafts programming, tech and services deals on behalf of hundreds of small and midsized cable operators and telcos. WOW is a member of NCTC.
NCTC is exploring mobile options for its members but has yet to announce any formal agreements. "NCTC has been having ongoing discussions with a number of companies to determine how the NCTC could support an MVNO deal for members who are interested in mobile but lack the size to do a deal on their own," the group's CEO, Lou Borrelli, said in a statement.
Eyeing growth
Saluja notes that Reach Mobile, a company founded in 2018, initially focused on toll-free data services and the prepaid market in regions such as Latin America, Southwest Asia and Africa. The company later pivoted to support its current blend of services and use cases.
The Boston-based company has raised $19.6 million in two rounds, along with $8 million of debt earlier this year, and was cash flow positive in 2020 and 2021, he said. With a focus on growth opportunities, the company is in the process of raising an equity round.
Reach Mobile currently has between 80 and 90 employees and plans to hire an additional 60 people this year, according to Saluja.
Related posts:

— Jeff Baumgartner, Senior Editor, Light Reading
Like what we have to say? Click here to sign up to our daily newsletter
One of America's most loved telecoms get-togethers, The BIG 5G Event, will be returning to Austin in 2023 to host 1,500+ telecom, cloud and technology professionals — and we want you to be a part of it!
For three days, you can meet and network with leaders from every part of the North American 5G ecosystem and hear from over 150 speakers on the hottest industry topics. To apply for your complimentary pass to the event, visit this link.