Germany's 1&1 must spend billions to match rivals
To say United Internet undershot last year's targets would be like saying someone who flopped out of a marathon after 100 meters didn't quite make it. The German telco's agreed-upon goals with regulators meant United Internet was supposed to have built 1,000 mobile sites by the end of last year. To the derision of competitors, it managed three, blaming mast provider Vantage Towers, and its parent Vodafone, for tripping it up.
Yet the financial impact on the company seems to have been small, as CEO Ralph Dommermuth had insisted. Full-year results published this week show sales were up nearly 5%, to about €5.9 billion ($6.4 billion). Higher costs, partly due to mobile rollout, triggered an 11% drop in net profit to roughly €465 million ($506 million). If anyone had been anticipating real financial difficulties, they were not to be seen.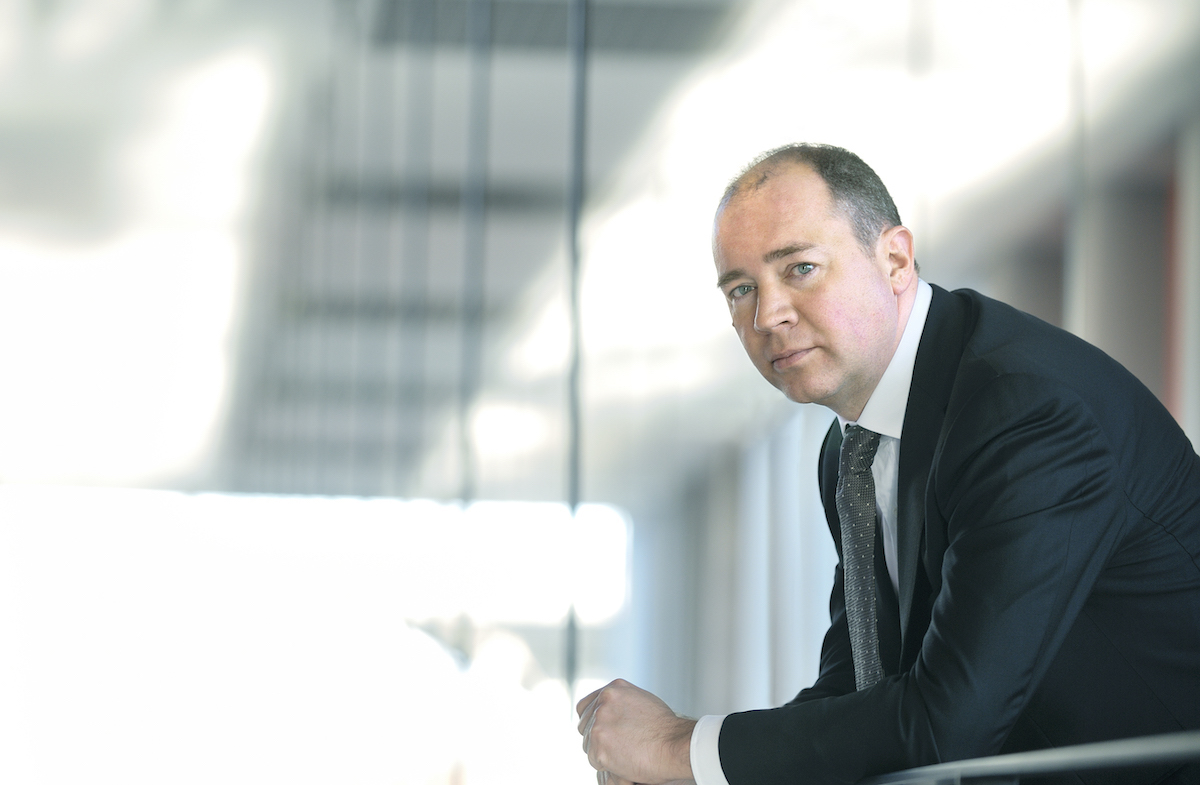 One question is what the hold-up means for its financial outlook this year. In 2021, the United Internet group funneled just €290 million ($315 million) into capital expenditure. Despite the limited progress on the mobile rollout by its 1&1 brand in 2022, spending soared to €681 million ($741 million), and this year it is expected to reach €800 million ($870 million). This will chew into free cash flow and ultimately show up on the bottom line, guidance for which is not provided.
United Internet's only shared outlook for 2023 is that sales will hit €6.2 billion ($6.7 billion) and earnings (before interest, tax, depreciation and amortization) will be at about the same level of €1.27 billion ($1.38 billion) as they were last year. Those profit margins, then, are expected to shrink without looking anorexic.
A long road ahead

Realistic? Maybe, but United Internet will eventually have to spend heavily to realize targets agreed with the regulator to cover 25% of German households by 2025 and 50% by 2030. Even 1,000 sites, the number it was supposed to have in operation today, would be nothing compared with the footprints of its larger rivals. Incumbent Deutsche Telekom, for instance, boasts about 34,000 macro sites across the country.
It could be lucrative for Rakuten Symphony, the Japanese provider of radio access network software and services to 1&1, and NEC, another Japanese company hired to supply radio units for the deployment. But Rakuten's experiences back home may trouble United Internet's investors. Over four years, the Rakuten group has recorded losses of nearly $5 billion on its mobile rollout, despite trumpeting an arsenal of highly efficient tools and technologies.
The message from Rakuten is that aspects of the 1&1 rollout unrelated to site acquisition are going well. Thanks to Versatel, United Internet's fiber subsidiary, 1&1 already has much of the infrastructure it needs to connect its mobile sites to data centers, said Nastasi Karaiskos, the managing director of Rakuten Symphony UK, during a conversation with Light Reading at Rakuten's offices in the UK this week. 1&1 has previously said it plans to use about 500 such facilities dotted around Germany to reduce latency, a measure (in milliseconds) of the roundtrip time for a data signal on the network.
According to Rabih Dabboussi, Rakuten Symphony's chief business officer, this could support a major rearchitecting in the future. RAN software is normally hosted at the base of a site in a traditional network, but 1&1 could theoretically pool the central units (CUs) hosting much of this software in its "edge" facilities, leaving only distributed units (DUs) responsible for baseband functions at the sites, he explained to analysts and reporters during a briefing at the UK office.
"That gives us the flexibility to move the user plane function all the way to the edge and when we did that the latency on Minecraft became three milliseconds, which is unheard of in any legacy architecture," he said. "Gaming is becoming one of the biggest 5G needs when it comes to latency and bandwidth."
If such features help it to lure mobile customers from the networks of Deutsche Telekom, Telefónica and Vodafone, the upfront costs will be easier to justify. As a mobile virtual network operator piggybacking on its rivals' infrastructure, 1&1 was able to boast nearly 11.7 million customers at the end of last year. Still, its costs today include payments to competitors for the use of their networks. These should at least disappear when it has built its own.
Reselling Rakuten's rich portfolio of e-commerce and entertainment services to German consumers could be another potential upside for 1&1. While no arrangements have been thrashed out, there is a possibility of 1&1 playing this sort of role in future, Karaiskos told Light Reading. Bundling its own connectivity services with Rakuten's TV, banking and other products would give 1&1 something its rivals lack.
Right now, that seems a long way off. Dabboussi reckons a traditional mobile network costs between €200,000 ($217,540) and €250,000 ($271,925) per site in capex alone, plus another €15,000 ($16,316) to €20,000 ($21,754) for annual maintenance. Rakuten believes its platforms and technologies can save customers 40% on capex and 30% on opex, but this would still leave 1&1 facing an upfront bill of around €3.2 billion ($3.5 billion) to build a nationwide network of 26,000 sites, as Vodafone has done.
The first job is to hit that 1,000-site milestone that was difficult to reach last year. Press reports out this week suggest 1&1 now has 14 sites live but 94 in total. Just 23.5 miles of the marathon left to run, then.
Related posts:
— Iain Morris, International Editor, Light Reading
Like what we have to say? Click here to sign up to our daily newsletter
One of America's most loved telecoms get-togethers, The BIG 5G Event, will be returning to Austin in 2023 to host 1,500+ telecom, cloud and technology professionals — and we want you to be a part of it!
For three days, you can meet and network with leaders from every part of the North American 5G ecosystem and hear from over 150 speakers on the hottest industry topics. To apply for your complimentary pass to the event, visit this link.
PARTNER PERSPECTIVES
- content from our sponsors