Defining the 5G Network Connectivity Challenge




Date:

1/23/2018 10:00 a.m. New York / 3.00 p.m London
Sponsors: ECI
More information and registration

5G promises to change the way we live our lives, with unprecedented services and unparalleled user experience. Operators need to build an underlying connectivity infrastructure that is capable of delivering on demands like ultra-low latency and hyper-flexible bandwidth. This webinar will focus on the most critical aspects of the 5G transport network and discuss what is required in terms of slicing, edge computing and the need for openness and interworking. Addressing each of these aspects properly will enable operators to offer state of the art 5G services that will be the foundation of what some people believe will become the 4th industrial revolution.

In this webinar we will discuss:
What factors and demands will influence the infrastructure design
The impact of 5G on connectivity infrastructure and network requirements
The optional technological solutions and preferred solutions
Accelerating CSP Transformation with Service Assurance Consolidation and Artificial Intelligence




Date:

1/24/2018 11:00 a.m. New York/ 4:00 p.m. London
Sponsors: Federos
More information and registration

Automation is a key plank in telco transformation but many communications service providers (CSP) are still in planning mode as they seek to determine how best to implement new technologies such as Network Function Virtualization (NFV). The concept of closed-loop assurance promises to automate the high volume of repetitive, operational processes that the dynamic environment of NFV entails. But what does it take to get started to achieve network virtualization and service operations that manage themselves?

One way to start is by consolidating legacy network management tools onto a single platform. This can provide a future-proof foundation for service assurance and a single source of truth for troubleshooting or root cause analysis. This is particularly important when on-boarding new technologies such as NFV.

Additionally, machine learning and artificial intelligence can yield fresh insights for operations and service management enabling new automation opportunities. This webinar will examine the major pain points associated with AI/ML and automation in organizations today and where the greatest potential lies.

Join experts from industry research firm Heavy Reading, service assurance solution providers Federos and artificial intelligence and process automation pioneers Arago as they explore the benefits of consolidating systems and artificial intelligence to enable greater service scalability.
Re-Defining the WAN With Session Smart Networking




Date:

1/25/2018 1:00 p.m New York/ 6:00 p.m. London
Sponsors: 128 Technology
More information and registration

Network complexity not only increases IT costs, but can also create network fragility and security risks. Recent approaches to reducing network complexity through Software Defined Wide Area Networking (SD-WAN) offer some short-term relief, but are still largely based on decades-old network paradigms that only create more complexity in the long run.

Session Smart Networking is different. Session Smart networks can by truly simplify the network, as well as provide a breadth of SD-WAN capabilities – including application visibility, software-define branches, multi-path routing and network segmentation. As a result, organizations using a Session Smart approach can realize breakthrough gains in performance, agility, security and scale.

In this webinar, 128 Technology and Light Reading will discuss the benefits of session-smart routers in SD-WAN deployments, which include:
A tunnel-free architecture that eliminates the 20% to 30% bandwidth tax incurred by overlay encapsulation and enables full mesh any-to-any routing for services.
A Zero Trust Security model operating on a "deny-all" routing fabric that transforms any IP network into a distributed network firewall, providing dynamic encryption, per-hop authentication and global access control.
The ability for the network to make intelligent, application-specific decisions regarding network optimization whenever problems occur.
The Keys to Service Provider Networks Security




Date:

1/30/2018 10:00 a.m. New York / 3:00 p.m. London
Sponsors: Palo Alto Networks
More information and registration

How do you win a battle against an army of cyber criminals, armed with inexpensive, off-the shelf tools designed to create major disruption in your network and your customer's operations?

The answer: Through a comprehensive approach that harnesses that same power – security automation, scalability and collaboration – across the broader security ecosystem.

In this webinar, you will learn:
Why every minute counts in stopping malware from spreading
Why leveraging comprehensive, cloud-based threat intelligence is an essential and powerful element of securing next-generation service provider networks
How to regain security operations efficiencies through a comprehensive platform that leverages integrated intelligence
How service providers can transform their network security posture to prevent next-generation attacks, enhance their brand and secure their expansion into new revenue sources
Our new vision for shared security intelligence and seamless application integration
Intent-Based Verification - The Key to the Autonomous Network




Date:

1/30/2018 12:00 p.m. New York / 5:00 p.m. London
Sponsors: Veriflow
More information and registration

Service provider and enterprise networks are becoming increasingly complex and dynamic as they are stretched to support 5G, Internet of Things, SDN and virtualization. A lack of agility in current network technology is leading to risky vulnerabilities and costly outages. Telecom industry thought leaders see a future of autonomous networking, where networks manage themselves through a seemingly magical combination of intent-based networking and machine learning. This futuristic vision may appear dauntingly complex and expensive, but the reality is that the automation journey is easier than you think, and one you can start on today.

This webinar will explore how intent-based verification can be a practical first step towards autonomous networks, providing a new level of awareness of the entire state of the network, and of how that state supports business goals. Intent-based verification can provide automated, mathematically-rigorous assurance that these goals can be met, improving the resilience and security of existing networks while supporting evolution towards the autonomous network of the future.
NFV Service Lifecycle Management – Leveraging DevOps Tool Chains and Intent-Driven Operations for Increased Automation




Date:

1/31/2018 10:00 a.m New York / 3:00 p.m London
Sponsors: Accanto
More information and registration

Five years on from the initial NFV white paper, leading operators have moved beyond the proof of concept and trial phase to widespread deployment of virtualized network functions. The challenges they now face are how to make those network functions more "cloud native," and how to increase the level of automation throughout the lifecycle of a service chain from initial installation, testing and provisioning, to ongoing software updates and self-healing of VNFs.

In this webinar, Accanto Systems and IBM will explain how NFV service design, test and deployment tasks should be coordinated across service engineering and operations to bring new services into production with a high degree of confidence while maintaining high service levels despite the highly dynamic nature of NFV.

Service designers and engineers need DevOps and software lifecycle tools to create pre-production environments where they can test service on-boarding and accelerate production break-fix scenarios. At the same time, operations staff require similar tool chains to manage the ongoing maintenance of services and their component VNFs. To achieve high levels of automation in operations will require a transition from today's manual processes to more simplified, intent-driven operations. By sharing common tools, engineering and operations can better collaborate to deliver and maintain more reliable NFV-based services.

Focusing on the popular vEPC use case, the webinar will demonstrate tools that can automate service, design and deployment tasks across test and production environments. Example tasks Accanto Systems and IBM will demonstrate include:
Management of pre-production virtual environments
Automated service level testing
Continuous deployment across pre-production and production environments
In-Service OSNR Measurements of 100G+ Signals




Date:

1/31/2018 11:00 a.m. New York/ 4:00 p.m. London
Sponsors: EXFO
More information and registration

Optical signal-to-noise ratio (OSNR) is a key metric of signal quality in DWDM networks. Over the years, the adoption of new technologies like reconfigurable optical add drop multiplexers (ROADM) and coherent transmission have rendered existing OSNR measurement methods obsolete. In this webinar, we will first review the importance of OSNR as a key performance indicator of system performance. We will then discuss the existing OSNR methods, and why they cannot be used on live coherent signals. We will then introduce a novel method to measure non-intrusively the OSNR of 100G+ coherent signals, EXFO's in-service Pol-Mux OSNR method.
OEMs Get to Market Faster With 5G Using Traditional Radar Technology




Date:

2/20/2018 10:00 a.m. New York / 3:00 p.m. London
Sponsors: MACOM
More information and registration

Achieving 5G for commercial markets requires major innovation in the architecture for wireless infrastructure basestations… and the key is in phased-array-based technologies.

The current generation of wireless basestations rely on multiple input, multiple output (MIMO) antennae configurations of two to eight antennas to multiply the capacity of antenna links – boosting overall efficiency and throughput. To provide the requisite data rates for 5G, basestations will now require anywhere from 64 to hundreds of antennas to be arrayed in a "massive MIMO" (M-MIMO) configuration, which can deliver full-channel capacity by reusing the same frequency and time resources, provided they have compact front-end solutions delivering optimal RF and thermal performance.

When it comes to the architecture and assembly of massive MIMO 5G systems, we see many parallels with the new generation of Multifunction Phased Array Radar (MPAR) active antennae systems targeted for air traffic control and weather system tracking applications. These applications share the 2.6 to 3.5 GHz frequency and antenna architecture, leveraging Scalable Planar Array Tiles (SPAR) to integrate the antenna and RF front-end modules into a single multilayer RF board using accelerated processes to minimize yield risks. And while you might not typically associate this class of radar system with cost-sensitive commercial applications like 5G, you might be surprised to learn that MPAR technology leverages design and manufacturing efficiencies that dramatically reduce the cost of the end system.

SPAR Tile technology, developed in collaboration between MACOM and MIT Lincoln Laboratory, embodies a new cost-conscious approach to phased array radar system development, leveraging highly integrated antenna sub-systems and volume-scale commercial packaging and manufacturing techniques, enabling the transition from cumbersome traditional brick architectures to a more efficient planar approach. The design and assembly techniques used for the tile array MPAR address both communications and sensing applications, enabling active antenna capability at a cost point that makes this technology viable for a wide range of commercial use cases.

MACOM is committed to enabling 5G by providing the high-performance product solutions required to better enable the necessary wireless infrastructure. MACOM's portfolio solves the challenges of 5G deployment with cost-effective, compact, highly efficient and integrated front-end solutions, including GaN-on-Silicon power amplifiers and proprietary switch technologies.

Continued innovation in phased-array-based technologies like MPAR will allow basestation OEMs to simplify design and manufacturing processes, and get to market faster with 5G technology.
Re-Inventing Middleware for Zero-Touch Automation & the New OSS




Date:

2/20/2018 11.00 a.m New York / 4:00 p.m London
Sponsors: EnterpriseWeb
More information and registration

Design of next-generation virtualized networks for the digital service provider has largely stalled as telcos struggle with the complexity of the task before them. Conventional approaches don't support key strategic objectives (service velocity, DevOps automation and business agility). The degree of hard-code and manual integration to make anything work at all is not scalable; initial solutions are simply too static and bloated to be practical. CSP transformation initiatives are in desperate need of technological innovation. The industry requires new "middleware" between the products and user experiences they want to deliver and the underlying applications, services, resources and processes that fulfill them.

In our webinar, we'll interview Dave Duggal, founder and CEO of EnterpriseWeb, which ran ETSI NFV PoC #1, "CloudNFV," led six award-winning TMF Catalyst projects demonstrating advanced standards-based use cases and recently won "Best NFV Interoperability" at Layer 123's SDN & NFV World Congress. The company's suite of cloud-native products provide for secure, scalable, zero-touch operations with policy-based management.

The webinar will feature a product demonstration showing how customers using EnterpriseWeb can onboard any heterogeneous VNF or PNF, compose them into any arbitrary network service, and deploy them with any diverse target environment (multi-VNFM, multi-cloud, multi-VIM) – with no hard-coding or manual integration! The demo will go on to show how their software dynamically responds to events and how services can be reconfigured using simply metadata.
Navigating Today's Network Evolution. Does the Journey Have a New Destination?




Date:

2/22/2018 11.00 a.m New York / 4.00 p.m London
Sponsors: Ciena
More information and registration

Service providers are dealing with unprecedented complexity as millions of subscribers, applications, and services are inundating their networks with requests every second of every day. This requires them to constantly adapt on-demand, and take a fundamentally different view of how to build and manage their networks. Automation has become mission critical, but realizing the next-generation network is a multi-faceted journey. From automating specific network functions, to using analytics to drive real-time network insight, to achieving a more open and flexible infrastructure—it's all more complicated than ever before, but also presents great opportunity!

In this premier webinar event, we'll work with a leading provider of network automation and technology to answer the big questions that service providers are asking about their network evolution, including:
What's the role of automation in my network?
Is automation alone enough?
Finally, we'll look beyond automation to a more holistic view of what's needed to succeed in our market reality, exploring a new destination—The Adaptive Network.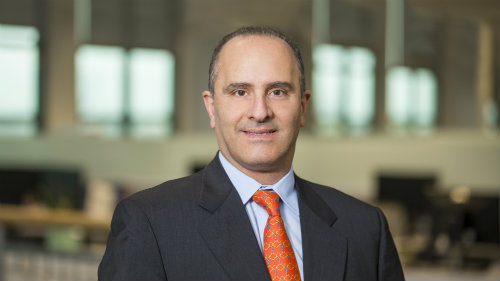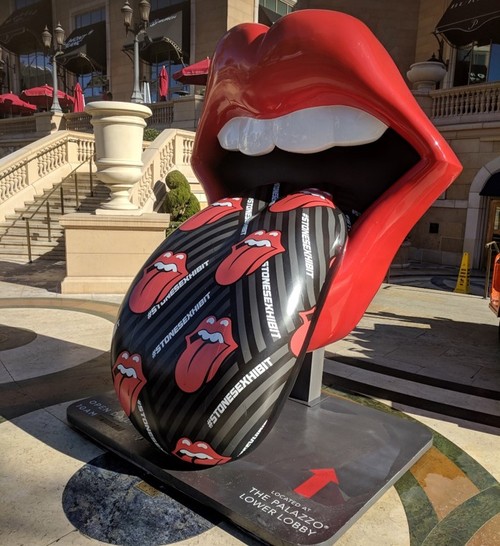 Last Look – CES 2018 Spectacular, in Photos

More Slideshows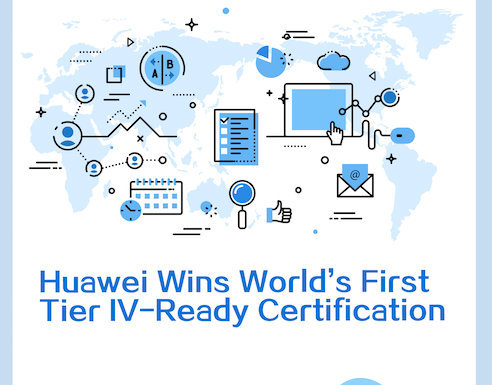 I May Have an Appointment Available Later Today...
Click Here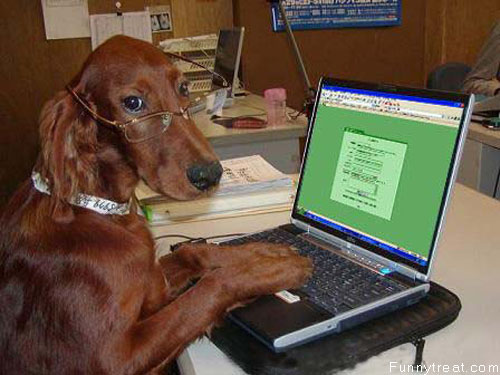 Let me check my schedule.