Intelligent Multi-Layer Automation – Mapping the Way to a Self-Healing, Self-Optimizing Network




Date:

8/21/2018 11:00 a.m. New York / 4:00 p.m London
Sponsors: Ciena
More information and registration

In a constantly-changing market, network providers must master even greater agility than previously thought possible. Critical to building a self-optimizing network is the ability to intelligently automate services across multiple domains and network layers. This is at the heart of what Ciena delivers as they partner with customers to realize the Adaptive Network. Is your network ready to adapt?

Join Kailem Anderson, Ciena's Vice President of Product Management for Software and Services, as he sits down with Sterling Perrin, Principal Analyst at Heavy Reading. In this important conversation, Kailem shares the roadmap toward a network that is self-healing and self-optimizing.

Key takeaways from this Ciena webinar:
Learn how multi-domain orchestration, analytics, and service-path computation help make closed-loop automation possible
Understand the business impacts of multi-layer optimization including faster time to revenue, improved operational efficiency, and lower costs
Review use cases for Ciena's industry-leading Blue Planet® software that make your network more adaptable to meet market demands
Evolving Mobile Network Security Needs in the Age of IoT & 5G




Date:

8/23/2018 01:00 p.m. New York/ 6:00 p.m. London
Sponsors: Radware
More information and registration

The demand for 24×7 access to mobile Internet from any device continues to grow, and now it includes IoT devices. The challenge is that every device connected to a network is another potential security weakness. Concurrently, the evolution of 5G networks progresses, with a mass rollout set to begin in 2020. 5G promises to transform how mobile operators deliver services to consumers and businesses. Join us to learn how service providers can secure their network infrastructures, create new revenue-generating services by securing IoT devices and support the transformation of their security tactics as they transform to 5G networks and cloud-based models.
Mobile Transport for a 5G World




Date:

8/29/2018 10:00 a.m New York / 3:00 p.m London
Sponsors: Nokia
More information and registration

Every generation of mobile technology delivers new capabilities and improves network performance. 5G, however, is on a different scale altogether. Opportunities for growth go way beyond connectivity and mobile broadband, well into new areas such as vertical sectors and industrial applications.

Mobile transport is a fundamental building block for the 5G future and getting the architecture right is critical to deliver the ubiquitous services and flawless experience customers expect.

In this webinar, we outline some key challenges and opportunities of defining and delivering transport in the 5G era. We also explain how a comprehensive, end-to-end approach can address each provider's unique set of network and service requirements with an optimal mix of transport technologies and options that are right for them.

The specific topics would include:
Multiservice interconnectivity of the distributed core and network slices
Definitions and roles of fronthaul, midhaul and backhaul
Application of software-defined networking (SDN) as RAN and core functions migrate to cloud architectures.
Catalog-Driven Approach to Transform Your Digital Core in the Business 4.0 Era




Date:

9/5/2018 10:00 a.m. New York / 3:00 p.m. London
Sponsors: Tata Consultancy Services
More information and registration

Increasing customer demands and growing competition from platform/OTT players is forcing CSPs to transform. Some are launching new digital services. Others are adopting the platform approach themselves. Many are pursuing M&A to try to remain relevant.

A common goal is to ensure automated operations and agility to adapt to continuously changing market dynamics. But this can't be achieved without transforming the digital core. Most CSPs still run rigid, legacy core systems. Those that have modernized have often ended up with heavily customized, inflexible solutions.

As CSPs migrate to the platform business model they must bundle core and partner services. A centralized product catalog plays a key role in allowing CSPs to dynamically offer third party services. Consistency in product information across all channels ensures a good customer experience pre and post-sale. A well-designed catalog can also ensure fulfilment automation.

While most CSPs realize the benefits of a centralized product catalog, migrating from the current set up can be a daunting challenge.

In this live webinar, we will share the experiences of transformation that our customers have been through, and how a next-generation, catalog-driven platform has been key to achieving their goals in the Business 4.0 era.
5G and IoT Monetization – Placing the Winning Bet




Date:

9/6/2018 11:00 a.m New York / 4:00 p.m London
Sponsors: CSG Systems
More information and registration

Disruptive. Agile. Philosophies organizations must adopt to operate in our rapidly evolving world of connected everything. Yet IoT operating models and revenue streams are still unclear. For those organizations that don't take advantage now and prepare, their indecision will become painfully evident. How can companies exploit the breadth of new opportunities within IoT right now, while remaining conservative about business risk and prepare for the onset of new technologies like 5G? How can they quickly incorporate radically new eco-system driven, multi-dimensional business models in a cost-effective manner?

In this webinar, using real world examples from our partnership with Arrow and global mobile network operators, CSG will provide insight into establishing a successful IoT program that sets the stage for monetization opportunities and sustainable growth...regardless of industry…as the digital economy becomes the norm.
Moving (cost-effectively) to a solution-based architecture
Importance of SaaS, cloud-based platforms
Ecosystem management and monetization
Transforming Business Operations With SD-WAN




Date:

9/19/2018 11:00 a.m. EST / 3:00 p.m. London
Sponsors: Huawei
More information and registration

SD-WAN has the potential to transform the way enterprises operate on a day-to-day basis by improving digital connectivity without breaking the bank. This webinar explains how Huawei can help enterprises: address their growing bandwidth needs without increasing their bandwidth budget; take advantage of application-based intelligent traffic steering and WAN optimization technologies to optimize their cloud service experience; dramatically reduce the time it takes to introduce new technologies and services through the deployment of universal CPE (uCPE); build, monitor and intelligently manage international networks; and more.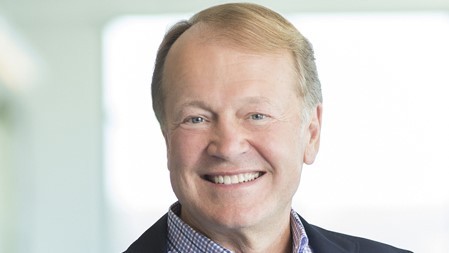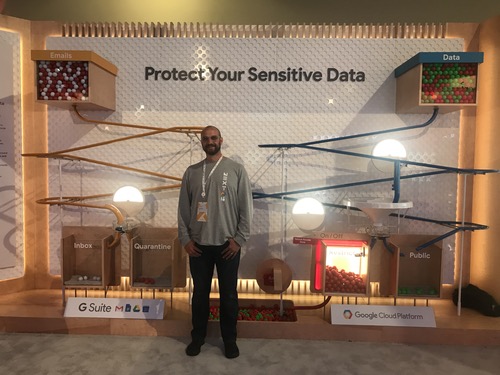 Google Cloud Next in Photos, With Gorgeous Giraffe Footwear

More Slideshows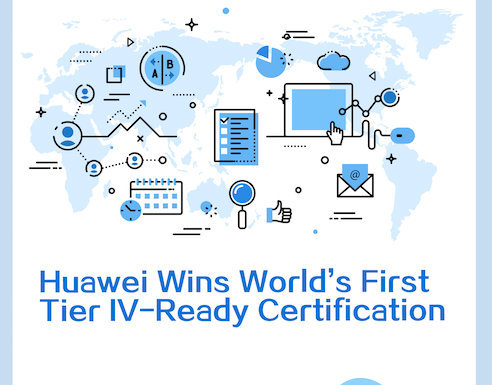 When Your Cat Hijacks Your Tech
Click Here