OEMs Get to Market Faster With 5G Using Traditional Radar Technology




Date:

2/20/2018 10:00 a.m. New York / 3:00 p.m. London
Sponsors: MACOM
More information and registration

Achieving 5G for commercial markets requires major innovation in the architecture for wireless infrastructure basestations… and the key is in phased-array-based technologies.

The current generation of wireless basestations rely on multiple input, multiple output (MIMO) antennae configurations of two to eight antennas to multiply the capacity of antenna links – boosting overall efficiency and throughput. To provide the requisite data rates for 5G, basestations will now require anywhere from 64 to hundreds of antennas to be arrayed in a "massive MIMO" (M-MIMO) configuration, which can deliver full-channel capacity by reusing the same frequency and time resources, provided they have compact front-end solutions delivering optimal RF and thermal performance.

When it comes to the architecture and assembly of massive MIMO 5G systems, we see many parallels with the new generation of Multifunction Phased Array Radar (MPAR) active antennae systems targeted for air traffic control and weather system tracking applications. These applications share the 2.6 to 3.5 GHz frequency and antenna architecture, leveraging Scalable Planar Array Tiles (SPAR) to integrate the antenna and RF front-end modules into a single multilayer RF board using accelerated processes to minimize yield risks. And while you might not typically associate this class of radar system with cost-sensitive commercial applications like 5G, you might be surprised to learn that MPAR technology leverages design and manufacturing efficiencies that dramatically reduce the cost of the end system.

SPAR Tile technology, developed in collaboration between MACOM and MIT Lincoln Laboratory, embodies a new cost-conscious approach to phased array radar system development, leveraging highly integrated antenna sub-systems and volume-scale commercial packaging and manufacturing techniques, enabling the transition from cumbersome traditional brick architectures to a more efficient planar approach. The design and assembly techniques used for the tile array MPAR address both communications and sensing applications, enabling active antenna capability at a cost point that makes this technology viable for a wide range of commercial use cases.

MACOM is committed to enabling 5G by providing the high-performance product solutions required to better enable the necessary wireless infrastructure. MACOM's portfolio solves the challenges of 5G deployment with cost-effective, compact, highly efficient and integrated front-end solutions, including GaN-on-Silicon power amplifiers and proprietary switch technologies.

Continued innovation in phased-array-based technologies like MPAR will allow basestation OEMs to simplify design and manufacturing processes, and get to market faster with 5G technology.
Re-Inventing Middleware for Zero-Touch Automation & the New OSS




Date:

2/20/2018 11.00 a.m New York / 4:00 p.m London
Sponsors: EnterpriseWeb
More information and registration

Design of next-generation virtualized networks for the digital service provider has largely stalled as telcos struggle with the complexity of the task before them. Conventional approaches don't support key strategic objectives (service velocity, DevOps automation and business agility). The degree of hard-code and manual integration to make anything work at all is not scalable; initial solutions are simply too static and bloated to be practical. CSP transformation initiatives are in desperate need of technological innovation. The industry requires new "middleware" between the products and user experiences they want to deliver and the underlying applications, services, resources and processes that fulfill them.

In our webinar, we'll interview Dave Duggal, founder and CEO of EnterpriseWeb, which ran ETSI NFV PoC #1, "CloudNFV," led six award-winning TMF Catalyst projects demonstrating advanced standards-based use cases and recently won "Best NFV Interoperability" at Layer 123's SDN & NFV World Congress. The company's suite of cloud-native products provide for secure, scalable, zero-touch operations with policy-based management.

The webinar will feature a product demonstration showing how customers using EnterpriseWeb can onboard any heterogeneous VNF or PNF, compose them into any arbitrary network service, and deploy them with any diverse target environment (multi-VNFM, multi-cloud, multi-VIM) – with no hard-coding or manual integration! The demo will go on to show how their software dynamically responds to events and how services can be reconfigured using simply metadata.
Software-Driven Service on Demand




Date:

2/20/2018 12:00 p.m. New York / 5:00 p.m. London
Sponsors: Fujitsu
More information and registration

Cloud-ready communications technology promises automation, interoperability, increased flexibility and lower TCO. However, before realizing these benefits, operators must overcome numerous hurdles, including heavy dependence on vendor-specific roadmaps; lengthy processes tied to traditional standards-developing organizations; and the technical and organizational challenges of migrating a network.

This webinar will explore how open architectures can address these challenges and more, helping to make the vision of on-demand service delivery a reality. As a proof point, speakers will highlight the MEF17 Services on Demand Proof of Concept based on open architectures and involving carrier participation from AT&T, Colt and Orange, along with a number of software and hardware vendors.

Discussion will include:
Network migration challenges
Increasing role of software and open APIs
Key open technology components and roles
MEF17 Service on Demand Proof of Concept collaboration and results
Lessons Learned: Efficient Deployment & Maintenance of FTTH/PON Networks




Date:

2/21/2018 11:00 a.m. ET
Sponsors: VIAVI Solutions
More information and registration

Demands for greater bandwidth and speed are driving a global increase in fiber to the home (FTTH). However, this demand for network infrastructure does not always come paired with a corresponding increase in fiber expertise. In the real world, fiber is installed in harsh environments and is vulnerable to a number of faults. The need for testing is real, but to achieve fast and profitable deployments, workflow efficiency must be addressed. Charlene Roux, global product line manager for OTDR with VIAVI, walks webinar attendees through recommendations for successful, consistent deployment and maintenance of FTTH/PON networks without requiring special training or expertise.
Navigating Today's Network Evolution. Does the Journey Have a New Destination?




Date:

2/22/2018 11.00 a.m New York / 4.00 p.m London
Sponsors: Ciena
More information and registration

As network providers deal with unprecedented complexity — millions of subscribers, applications, and services inundating their networks with requests every second of every day—the question on everybody's mind is: Is automation alone enough?

Automation has become mission-critical, but running the next-generation network requires a major shift in our view of complexity—not as a fearsome foe, but as a treasure trove of business opportunity. Join Ciena's VP of Portfolio Marketing, Rebecca Prudhomme, and Light Reading's CEO and Founder, Steve Saunders, for an insightful discussion that will look beyond automation to a more holistic view of what's needed to succeed in our market reality. We'll look closely at the next step in network evolution through a strategic vision from Ciena called the Adaptive Network.
SOC and the Path to Automated Service Lifecycle Management




Date:

2/22/2018 1:00 p.m New York/ 6:00 p.m. London
Sponsors: EXFO
More information and registration

Existing service operations centers (SOC) have been the heartbeat of network operations for many years. Integrating OSS, BSS, CRM and network device and services data has allowed operators to view, in real time, the performance of the network and deliver a unified view of the customer experience.

Up until now, this system has been a set of manual process that is time consuming and costly. In addition, it is difficult to keep up with the constant changes in existing services and support the addition of new services such as SD-WAN. This problem will only get worse as the industry moves to virtualization.

This webinar will explore how operators can mitigate the problems in the SOC as they move from a physical to hybrid and eventually a fully virtualized environment through automation of the critical functions. This session will cover everything from network and test configurations that assist in accelerating service delivery while eliminating human error, to deploying automated root cause analysis, to a fully closed loop automated environment that uses KPIs from the network to make meaningful changes improving service quality and improved subscriber satisfaction.
Protecting IP Networks Against DDoS Attacks with Multi-Dimensional Insight & Cloud Scale Routing




Date:

3/13/2018 12:00 p.m. New York / 5:00 p.m. London
Sponsors: Nokia
More information and registration

In today's networking environment when cybercriminals can leverage the cloud and the Internet of Things to unleash mayhem on ICT infrastructure, protecting against DDoS attacks is a critical requirement for internet and cloud service providers. Today's IP networks are part of the problem as they rely heavily on costly DDoS scrubbing centers and specialized network security appliances. Nokia's innovative approach flips this around by making the IP network part of the solution. By combining the forces of Deepfield cloud and network insight with the world's first 2.4 Tb/s network processor, FP4 routing silicon, Nokia delivers more effective DDoS protection at lower cost than traditional approaches.

In this webinar you'll learn:
The changing landscape of DDoS defense
Operator challenges of protecting their networks against volumetric DDoS attacks
The role and value proposition of Deepfield in quickly detecting and mitigating attacks
The role and value proposition of FP4 routing silicon to efficiently filter harmful traffic at the network edge without degrading service
The ROI achieved by deploying a smarter network fabric
Introducing In-Home Pressure Testing for Cable – Fill Two Needs With One Deed!




Date:

3/14/2018 11:00 a.m. New York/ 4:00 p.m. London
Sponsors: VIAVI Solutions
More information and registration

In this webinar, we will cover the latest hot testing process for resolving cable shielding integrity and ingress/egress issues with -- in-home pressure testing. Using a roundtable discussion format, experts from Viavi Solutions will spell out the benefits of pressure testing the home network while the cable technician is in the home for either installation or service. While this quick, simple pressure test allows cable operators to tackle many issues, it is primarily focused on suppressing the impact of ingress on the network and the impact of LTE interference inside the home. Hence, fill two needs with one deed!
Why Time Matters: A Look at Precise Timing in Next-Gen 5G & Cable Networks.




Date:

3/15/2018 11:00 a.m. New York/ 4:00 p.m. London
Sponsors: Microsemi
More information and registration

The rapid evolution of mobile and cable networks is creating challenges for operators. Next-generation service architectures – such as CRAN, vRAN, eCPRI, fronthaul, Central Office Re-architected as a Datacenter (CORD), and DOCSIS 3.1 – rely on precise timing to enable reliable high bandwidth services. Operators need flexible, resilient architectures that readily support this changing environment.

This webinar will discuss the importance and the challenges of key aspects of timing and synchronization that mobile and cable operators must consider. The speakers will also explore why a gateway clock capable of supporting connectivity to legacy networks, as well as to the latest standards, is an essential element in network deployments for 4G, 5G and beyond.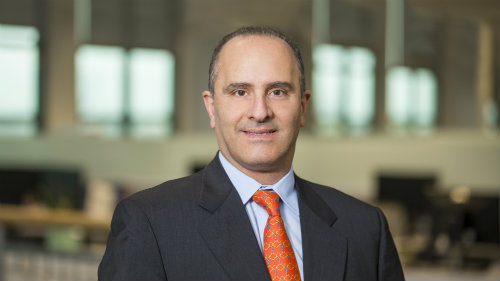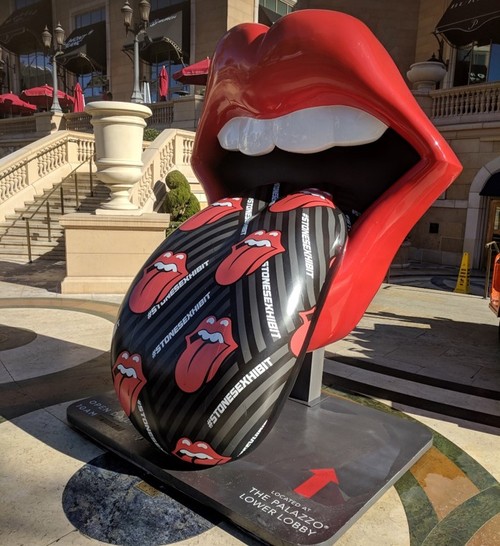 Last Look – CES 2018 Spectacular, in Photos

More Slideshows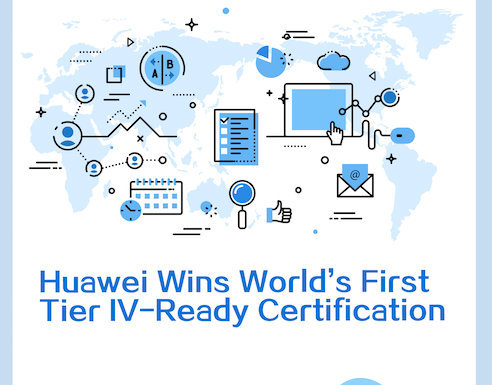 #Priorities
Click Here