From Hype to Reality: Accelerating 5G NR for Enhanced Mobile Broadband & Beyond




Date:

3/29/2017 1:00 p.m New York / 6:00 p.m. London
Sponsors: Qualcomm
More information and registration

The promise of 5G is taking the largest technology platform in human history – mobile – and extending it to virtually every industry, every object and every connection. At the same time, 5G New Radio (NR) is urgently needed to meet the ever-increasing global mobile broadband needs. Consumers devour more and more data as our devices increasingly become the source of entertainment, deliver new immersive experiences and are always connected to the cloud. Is 5G all hype and years from being a reality? Quite the contrary.

Join us for this webinar to learn how we are accelerating the schedule for the 3GPP 5G NR Release 15 specification – the global 5G standard – to efficiently deliver fiber-like connections to our mobile devices starting in 2019. See the amazing technology inventions we demonstrated at Mobile World Congress 2017 that will serve as a bedrock for this acceleration. And hear how the Release 15 5G NR specification will not only rise up to meet our insatiable appetite for mobile data, but also provide a future-proof design to meet the full promise and vision of 5G.
Monitoring the NFV Infrastructure




Date:

3/30/2017 10am EST
Sponsors: Qosmos
More information and registration

As operators transition to NFV, monitoring solutions need to adapt. The classic model, based on hardware solutions, is not only challenged economically, but is also blind when it comes to monitoring traffic within the virtualization platform. This webinar will discuss how operators can use flow-based monitoring, integrated in the NFV infrastructure, to enable key OSS/BSS functions such as service assurance and troubleshooting. Special attention will be given to implementations using open source software.
NFV done right. How to apply cloud native design principles to network functions virtualization




Date:

4/4/2017 12:00 p.m. New York/5:00 p.m. London
Sponsors: Metaswitch
More information and registration

NFV is now a ubiquitous term across the industry and its promise is well understood.

Many operators are seeking to realize the recognized benefits of this software-centric approach, including opex and capex savings, service agility and rapid time to revenue. But there is a catch: most of today's NFV implementations cannot actually deliver these benefits. Virtualized network functions that are based on legacy monolithic software, merely ported to run inside a virtual machine on a hypervisor are not the answer. They do little more than migrate an existing paradigm and associated problems from dedicated hardware to a "virtual chassis" in the cloud. This, is NFV "done wrong."

In contrast, truly cloud native communications software is built around microservices and designed to run in containers on commodity hardware in private, public and hybrid clouds. This approach enables service providers to fully and finally realize the breakthrough economic, speed, simplicity and scale benefits that have been promised by NFV. But how would you recognize cloud native VNFs in a software identity parade? And what does it take to deploy them? In this webinar, recognized industry thought leader, Martin Taylor, CTO of Metaswitch, will explain the key architectural design principles on which cloud native virtual network functions are built and why this approach is not just the quickest way to NFV "done right," but is also one of the most important deployment decisions an operator can make.
Onboarding and Orchestrating VNFs




Date:

4/11/2017 12:00 p.m. New York/5:00 p.m. London
Sponsors: Oracle
More information and registration

Service deployment through NFV may take just as long as service deployment into a physical network. Unless there are clear procedures, standards, and methods defined, NFV may not live up to the promise of rapid and innovative service deployment, let alone cost savings. However, given the right set of tools and procedures, a VNF may be streamlined into a catalog, rapidly integrated, and deployed in a network in a matter of minutes. This webinar explores the definition of a well enabled VNF, the onboarding process into a catalog, the complete integration into a network of services, the deployment, and finally the service itself running in the network.

The key elements of the webinar include:
Defining the well enabled VNF
Onboarding and Cataloging the service
Model-driven, cross-layer orchestration
Eliminating Three Challenges in Automating Service Provider NFV Deployments




Date:

4/19/2017 12:00 p.m New York / 5:00 p.m. London
Sponsors: Infoblox
More information and registration

Description: Network functions virtualization (NFV) can increase agility, simplify operations, speed rollout, yield scalability and reduce costs. Or it can consume your key people, bloat your budget and fall short of the promise of agility and lower cost.

While there are great benefits tied to virtualization for carriers, there are often overlooked areas and challenges to limit ISPs from seizing the full benefits of NFV, including increased manual processes between teams, inadequate security for the underlying DNS infrastructure and limited control across multiple point solution platforms. Too often, IT and network professionals focus on the strategic components of NFV deployments and don't pay enough attention to the impact on day-to-day processes and the underlying infrastructure.

During this webinar, Heavy Reading and Infoblox service provider experts will discuss critical issues such as:
How gaps in current implementations create detrimental manual processes
The rapidly growing security threat to DNS, what it has to do with NFV and how you can combat it
How advances in automation for DNS and IP address management can help your NFV initiative succeed
Best practices for ensuring positive first-connection experiences
Implementing SD-WAN as a Service: Key Considerations and Strategies




Date:

4/26/2017 11:00 a.m. New York/4:00 p.m. London
Sponsors: Juniper
More information and registration

SD-WAN provides enterprises with a programmable, evolvable and lower-cost alternative to Multiprotocol Label Switching (MPLS); while for communications service providers (CSPs), SD-WAN brings the opportunity to target new market segments and differentiate their service offering.

SD-WAN is still very much an emerging technology, and multiple implementation and monetization questions remain outstanding.

In this webinar the speakers will detail the technical factors that must be addressed to achieve a successful SD-WAN implementation. Areas relevant to the discussion include security, orchestration, MPLS integration, network management and their linkage to customer requirements.

To fully capture the impact of these factors, this webinar presents key findings from a major survey created by Heavy Reading in collaboration with Juniper Networks.
CloudRAN & the Future-Oriented Mobile Network Architecture




Date:

4/25/2017 10:00 a.m. New York / 3:00 p.m. London
Sponsors: Huawei
More information and registration

The radio access network (RAN) is the critical asset that underpins the world's largest technology platform – mobile communications. As service providers seek greater performance and leaner operating models, CloudRAN is emerging as critical to the new wireless network architecture.

This webinar investigates state-of-the-art commercial CloudRAN technology and looks ahead to the new architectures, and new deployment models, that will drive ongoing performance improvement in 4G LTE and 5G NR. It will discuss key challenges operators face (coordination, transmission, synchronization, etc.) and illustrate potential solutions.
Cognitive Service Operations




Date:

5/4/2017 10:00 a.m New York / 3.00 p.m London
Sponsors: Accanto
More information and registration

This presentation will cover the following points:
Transforming from network to cognitive service operations
Enabling transformation for physical, virtual and hybrid environments
Laying the foundation for service performance – essential for closed-loop continuous orchestration for NFV
A use-case focus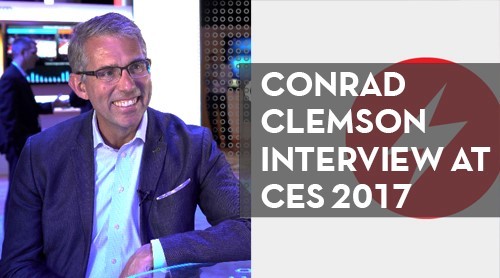 Charting the CSP's Future
Six different communications service providers join to debate their visions of the future CSP, following a landmark presentation from AT&T on its massive virtualization efforts and a look back on where the telecom industry has been and where it's going from two industry veterans.








SXSW Pics: Women, Weirdness & Waiting in Austin

More Slideshows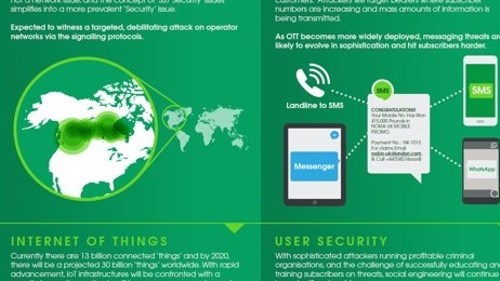 BETWEEN THE CEOs - Executive Interviews


TEOCO Founder and CEO Atul Jain talks to Light Reading Founder and CEO Steve Saunders about the challenges around cost control and service monetization in the mobile and IoT sectors.


At MWC 2017, Qualcomm's CTO Matt Grob talks to Light Reading's CEO and Founder Steve Saunders about the progress being made in the development of the technologies and standards that will underpin 5G.





Working From Home Doesn't Work for Everyone
Click Here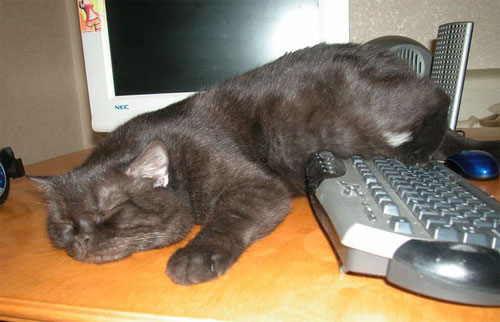 You shouldn't nap on your keyboard, for instance.