8/19/2013

Comment (1)

Ah, Belgium. Fruit beers, mussels and frites, sticky buns and pâté. It may have arguably the dullest capital city in Europe but there's been some hearty fare to emerge from this small but perfectly formed nation of around 11 million souls, about half of whom (the Flemish) speak Dutch as their first language and half (the Walloons) French. (There are some German-speakers too, just to confuse things even more, but enough of the language mix…)
And one of the latest tasty morsels to come out of the land of Plastic Bertrand, metaphorically speaking, is Accelleran cvba, a small-cell startup.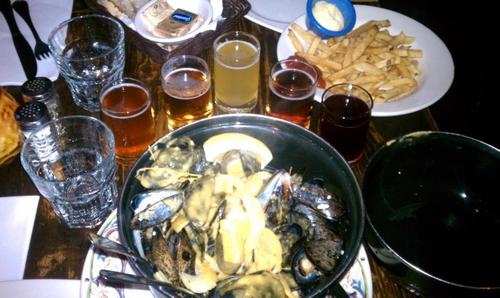 In May Accelleran launched the M101, which it describes as the "industry's first optimized small cell designed for LTE TDD and LTE TDD-A." It has recently published a whitepaper extolling the virtues of combining TDD operation for small cells with a traditional FDD deployment which can, it says, reduce the total cost of ownership by 44 percent. (See Accelleran Claims First Public Access TD-LTE Small Cell and Accelleran Touts TDD Gains.)
So who's behind Accelleran? Well, this may be a young company but it has years of experience to call on -- "200 man years" worth of experience, as the company puts it.
Several members of Accelleran's management have intersected at ip.access Ltd., the Cambridge, U.K.-based small cell firm, and/or Technicolor SA, the French home gateway and set-top technology company.
Heading up the R&D team is Dr Trevor Moore, who helped develop the concept of the femtocell during his time at ip.access.
Stan Claes, the chairman, started the Thomson/Technicolor Femto Group, while Stephen Parker, Accelleran's director of software engineering, worked at both ip.access and Technicolor, as did Jeff Land, director of business development.
(It is Land who, after a little prompting, chose In Bruges, the black comedy starring Colin Farrell and Brendan Gleeson as fish-out-of-water hitmen, as the official Accelleran Favorite Movie. Bruges is in Belgium, dontcha know.)
Completing the management team are Antonio Garcia, director of product management (a former ip.access man too) and Rupert Baines, its non-executive director and a former Picochip man.
The company's motto? "Small cells, done right." That's bold but totally in keeping with a startup that believes it has identified a niche where it can make a real difference.
Table 1: Accelleran Cheat Sheet

Company name:
Accelleran
Location:
Geel, a small town approx 70km east of Antwerp, Belgium
Key executives:
Stan Claes, chairman; Rupert Baines, non-executive director; Trevor Moore, director and CTO; Jeff Land, director, business development; Stephen Parker, director, software development; Antonio Garcia, director, product management
Headcount:
12
Company focus/strategy:
LTE small cells, public access, TDD mode
Funding:
Privately funded
Revenues:
Not applicable (in startup phase)
Profitability:
Not applicable (in startup phase)
Headline customers:
Confidential
Key partners:
Confidential
Main competitors:
Airspan, ASB
Company motto:
Small cells, done right
Favorite movie:
In Bruges (nominated by Jeff Land)
— Paul Rainford, Assistant Editor, Europe, Light Reading

(1) |