ONS Day 1: Pac-Man Escapes From Alcatraz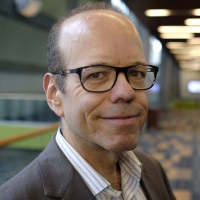 3/4/2014

Comment (19)

SANTA CLARA -- Open Networking Summit (ONS) 2014 -- As you'd expect, the spotlight is very much on software-defined networking (SDN) at ONS, a conclave of engineers, business leaders, and researchers from service providers, vendors, and the enterprise world gathered to discuss the latest trends in open source networking.
Much of the effort on Day 1 (Monday) was focused on setup and tutorials, with an opening keynote in the late afternoon. Click the image below for a gallery of what I saw.
— Mitch Wagner,

, West Coast Bureau Chief, Light Reading.
Got a tip about SDN or NFV? Send it to mwagner@lightreading.com.

(19) |