AT&T and Palo Alto Networks: Relationship equity key to upward mobility in cybersecurity
While it might seem good enough to have cybersecurity skills in a market where demand for skilled workers is high, Palo Alto Networks SVP Wendi Whitmore says think again.
Building relationship equity and demonstrating strong interpersonal skills are key for cybersecurity employees that want to move up in their organization, explained Whitmore during a Women in Tech talk at Palo Alto's Ignite '22 event last month.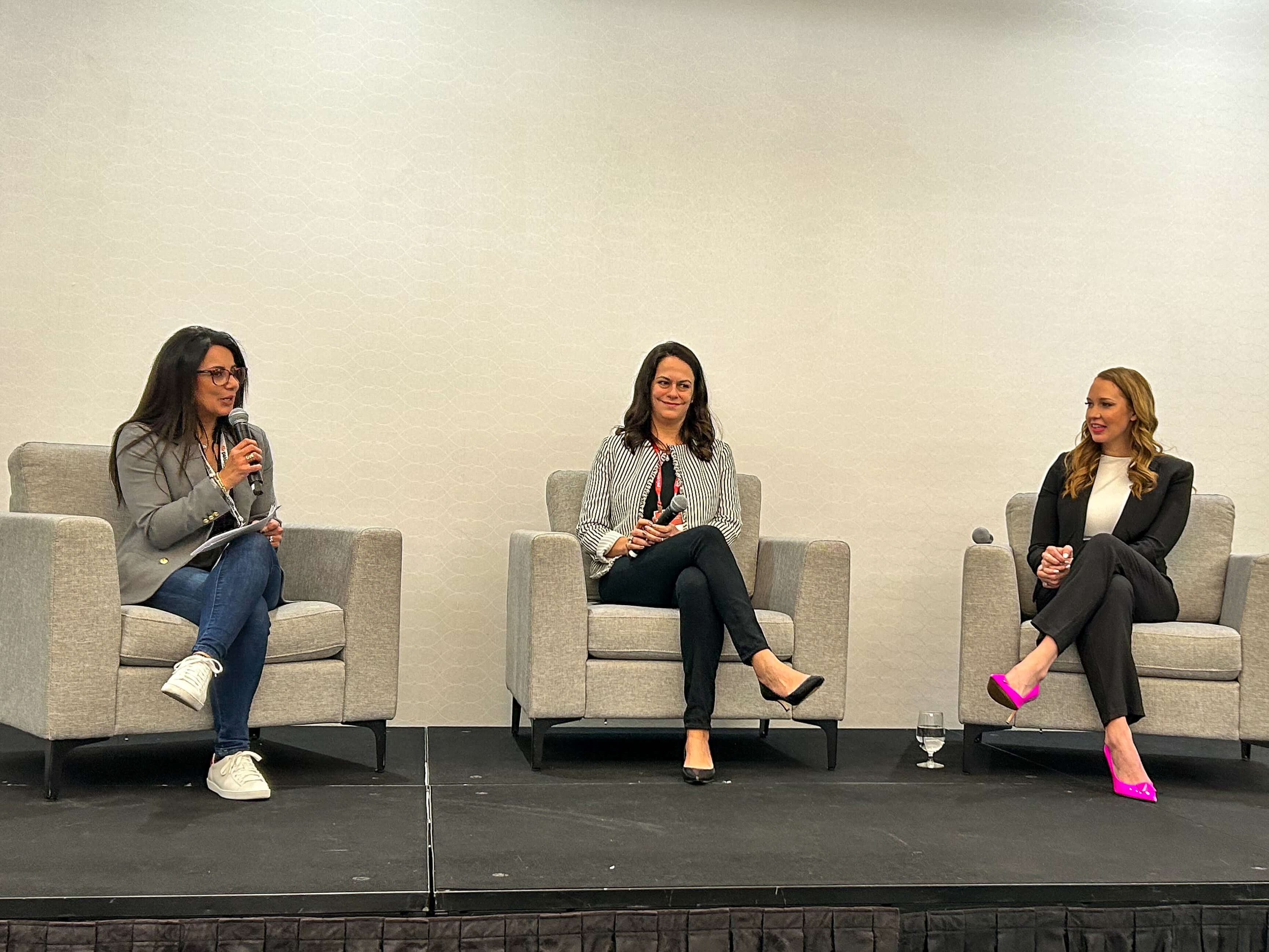 Equity theory examines the "distribution of resources between relationship partners," according to Inc. People will seek out relationships where there's a balance of give and take.
"In a business context, relationship equity can come in the form of access to information, communities, individuals or markets," wrote Adam Fridman, founder of Mabbly, for Inc. "It could also come in the form of referrals, insight or knowledge, financial investment, or any other returns your investment in relationships might make possible."
At Palo Alto Networks, senior leaders vote on promotions so building strong relationships with colleagues and demonstrating an ability to get along well with others will be critical to moving up the ladder, explained Whitmore.
"If you do not have any relationship equity, you may be the brightest mind in your field, but if you have done so at the detriment of everyone around you, you're probably not going to have a lot of people that raise their hand and say, 'Yeah, this person absolutely deserves to get promoted,'" said Whitmore.
Lindsay Preucil, AVP of Cyber for AT&T Cybersecurity, said that cybersecurity executives need to evaluate not only what but also how their team accomplished tasks. An employee could be "exceptionally technically savvy and intelligent" but if they stepped on everyone on their way to the top, that's a problem, said Preucil.
"Did they deposit all the right relationship equity along the way, so that they can keep drawing on that to continue and repeat those successes that they've seen?" said Preucil, who joined Whitmore on the panel.
Hire for attitude, train for skill
Finding cybersecurity professionals in the first place is a real challenge for service providers and vendors.
Help Net Security cites that "For the 12-month period ending in September 2022, employers listed 769,736 openings for cybersecurity positions or jobs requiring cybersecurity skills. Employer demand for cybersecurity workers grew 2.4 times faster than the overall rate across the U.S. economy."
In addition to identifying technically skilled workers, organizations need to focus on finding cybersecurity employees that will thrive in a diverse team. Preucil recommends leadership "Hire for attitude and train for skill."
"Especially for women, it's more likely that you are going to be judged by your experience, and men are more likely to be judged by what their potential is," added Preucil. Hiring managers need to keep that bias in mind, said Preucil.
She explained she isn't minimizing the importance of correct training and certifications, but hiring managers need to "be thinking more about the potential of people and having the right attitude for the role."
Employers should also provide the flexibility workers require to retain quality recruits, said Preucil. AT&T provides paid caregiver leave, for example, so employees have the flexibility to care for a sick child or take care of aging parents.
"There are so many fantastic talented people that we have an opportunity to lose if we don't continue to offer some of that flexibility," added Palo Alto's Whitmore. Organizations need to provide flexible work environments and "make sure that we're not putting in place policies that are going to artificially force people out."
Related posts:
— Kelsey Kusterer Ziser, Senior Editor, Light Reading
UPCOMING LIVE EVENTS
June 6-8, 2023, Digital Symposium
June 21, 2023, Digital Symposium
December 6-7, 2023, New York City
All Upcoming Live Events
PARTNER PERSPECTIVES
- content from our sponsors