It's official: Despite concerns about delays, equipment availability, and mobile services, WiMax is the hottest wireless topic on wheels at the moment.

If you needed proof, you could have rubbed shoulders -- and maybe other body parts, too, given how crowded it was -- with the 200-plus attendees at Light Reading Live's first ever show about the metropolitan area standard, called WiMax: Why Now?.

For the uninitiated, WiMax is the name developed by the WiMax Forum for fixed wireless and mobile products based on the 802.16 wireless metropolitan area standard (see WiMax Guide for more details on the technology).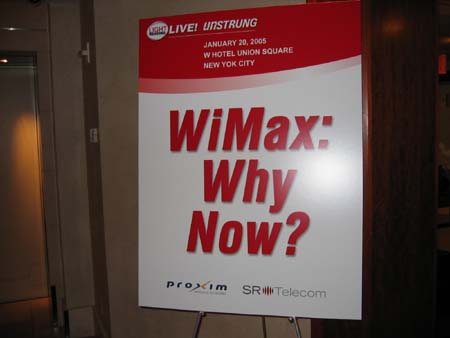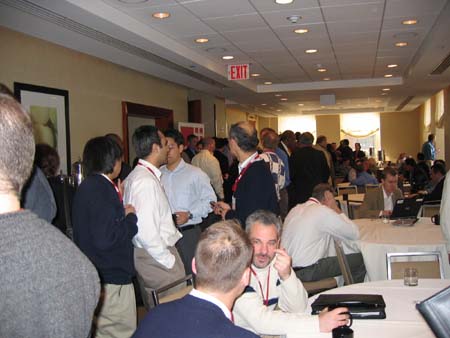 The all-day show was held last Thursday at the Union Square W Hotel in Manhattan. Heavy Reading analyst Rick Thompson hosted the event, which included demonstrations and speakers from Navini Networks Inc., SR Telecom Inc. (Toronto: SRX), and Stratex Networks Inc.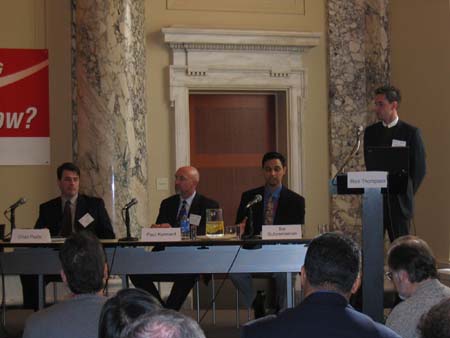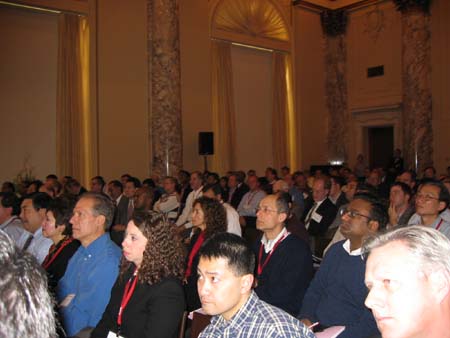 Jeff Thompson, president and COO of fixed wireless operator TowerStream Corp., delivered the keynote, talking about life in a pre-WiMax world and how the coming standard will shake things up (see TowerStream: Unwired in the City).

Like others, Thompson expects mobile WiMax services -- rather than the initial fixed wireless offerings -- to bring the technology to the masses.

"Everyone wants to find out when this is going to become profitable, when it's going to be something for the consumer," Thompson commented.

He also expects the cost of customer equipment to fall from its current price tag of around $600 for pre-WiMax CPE equipment. And such equipment will have to get smaller to enable mobile services that people can use, such as VOIP, Thompson noted.


Topics tackled during the day included the evolution of WiMax, the roadmap for fixed wireless and mobile products, suggested deployment models, and applications for these new wireless networks. The audience also kept the moderator and panelists on their toes with a sustained barrage of diverse questions about the technology. This crowd was definitely Wi-curious.

According to Heavy Reading's Thompson [ed. note: too many Thompsons in this story], initial WiMax deployments will be in rural areas that can't be served by DSL or cable.

"Until the cost points and form factors of mobile WiMax can be significantly reduced, it will remain a technology that targets underserved areas with fixed-wireless solutions," he said. "DSL and fiber advances will continue to put pressure on the proliferation of the technology, especially as video services over wired broadband access networks start to heat up.

"The market for WiMax will remain small and patchy for at least the next two years. It doesn't look to me that things will get very exciting until 2007 and 2008, at which time it has the potential to become an exciting wireless broadband access technology serving more of a mass market."

But Rick also noted that "some of the market's bigger players are seeing a majority of their deployments overseas," which could indicate that WiMax will find its markets outside of the traditional -- and oversaturated -- Asian, European, and North American markets and instead be taken up in areas where lower installation costs and a relative lack of wired infrastructure are a key concern.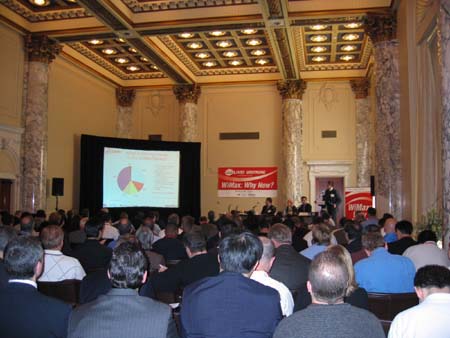 Of course, it wasn't all pie charts and spectrum maps for the attendees. There was also humus, nibbles, and booze on hand for the lucky radio heads hitting the cocktail hour.

As you can see, Dear Reader, it all got pretty wild.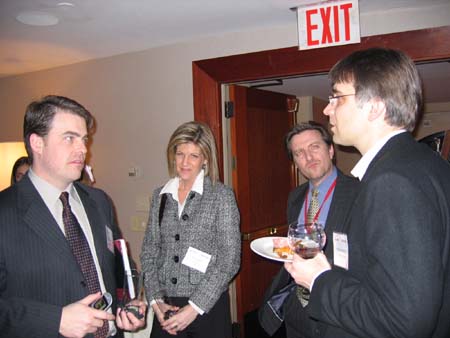 — Dan Jones, Site Editor, Unstrung