It was pretty clear from stalking the show floor at this week's WiMax World show in Boston that the technology is real, even if operators and vendors still have a ways to go to build a pervasive wireless offering. Exhibitors displayed a wide range of WiMax devices, from handhelds to desktop modems to massive outdoor hardware.

One of the most intriguing stalls was showing off a raft of WiMax concept devices under the "Xylo" moniker, although it appeared that they could all be customized and branded for the carrier or vendor that offers them to the end user.

Devices included a handheld computer: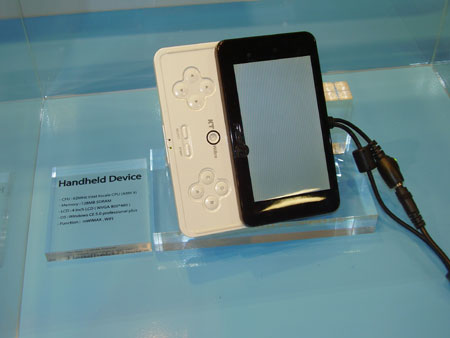 As a well as a "slider" smartphone: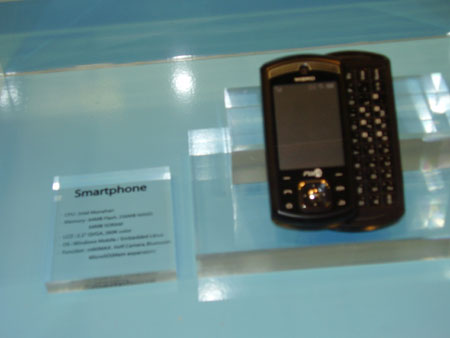 Equally cutesy are some of the fixed WiMax desktop modems now actually on the market. Airspan Networks Inc. (Nasdaq: AIRN) was showing off a number of these products in a number of lurid shades.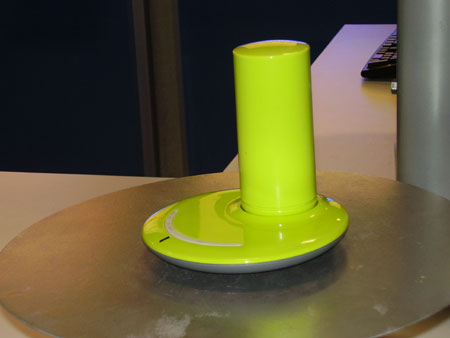 Some of AirSpan's booth signage made Unstrung giggle too.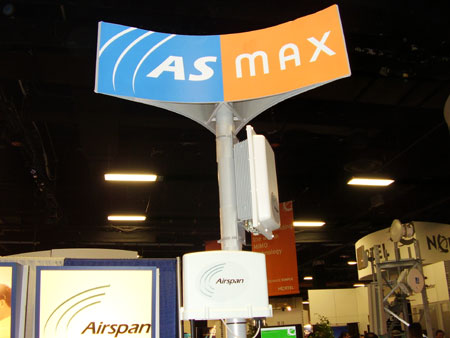 There were plenty of big boxes and gritty hardware at the show too -- though Trango Broadband Wireless 's outdoor WiMax unit apparently uses no mesh networking technology.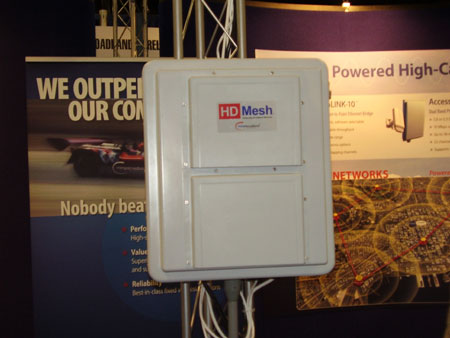 Meanwhile Picochip talked up its partnerships with Intel Corp. (Nasdaq: INTC) and other big names in the infrastructure business. This demonstration was supposed to give some idea of what went on at the recent WiMax interoperability plugfest, although it left out some of the juicy behind-the-scenes detail.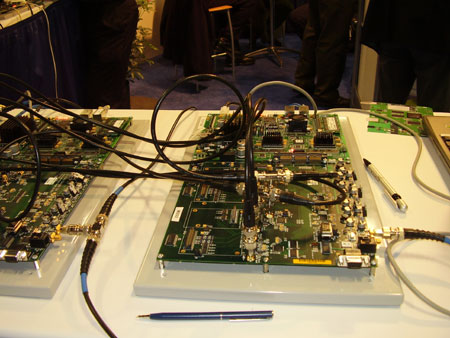 The hit of the show though, wasn't WiMax itself, but the faintly ridiculous Star Trek-type costumes that Motorola Inc. (NYSE: MOT) made nearly all the employees working on its booth wear: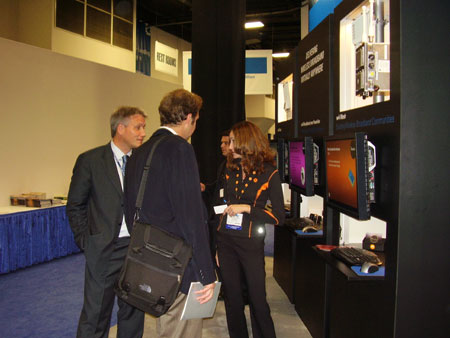 It wasn't -- perhaps -- a good look for all.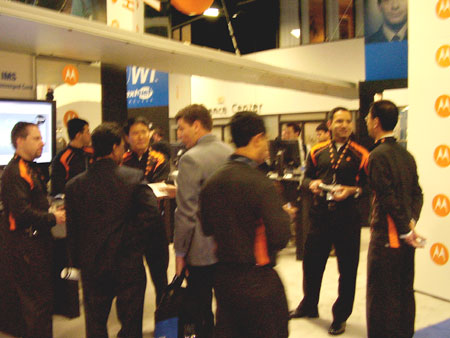 — Dan Jones, Site Editor, Unstrung