Apple TV is out of hobby mode and putting the cable video-on-demand (VoD) world on notice.

That's cable and telco VoD as well as over-the-top video boxes. The smaller version of Apple TV, announced by Apple Inc. (Nasdaq: AAPL) today, will retail for $99 and will stream video from outside sources such as Netflix Inc. (Nasdaq: NFLX) and YouTube.

Apple CEO Steve Jobs unveiled the new broadband-fueled device in San Francisco, confirming rumors that the box would sport a refreshed user interface and the ability to rent (but not purchase) iTunes shows and movies. (See Apple's Big Day.)

Rentals of newer HD movies will run $4.99, while TV shows (from only ABC and Fox properties at this point) will go for 99 cents. Apple's adaptive streaming platform will let users start watching titles "within seconds" after ordering them, Jobs said. Users will have 30 days to start watching rentals, and can view them as many times as desired during the next 48 hours.

Users will soon be able to stream purchased titles from other Apple devices, including the iPod Touch and iPad, and access content from PCs and Macs hanging off the home network. That multi-device sharing will be available in November with AirPlay, a capability being bundled with the 4.2 version of iOS. As an example, consumers will be able to use AirPlay to start a movie on the iPad and finish it on the Apple TV device.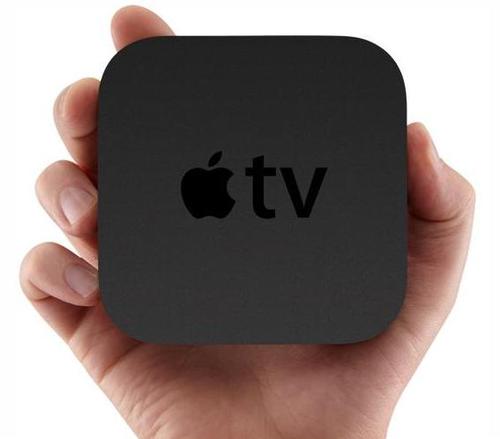 The device itself sports a high-definition multimedia interface (HDMI) port and built-in WiFi and Ethernet. Apple says it's about 80 percent smaller than the previous generation Apple TV.

Jobs, who used to call Apple TV a "hobby," acknowledged that the original product, launched in 2006, never caught on broadly because it wasn't easy to set up and was too pricey for consumers who might've been looking to experiment with the new platform.

The new $99 price shaves $130 from the old Apple TV retail price. Jobs said the new Apple TV product will start shipping "within four weeks."

Apple has iTunes content available in six countries -- US, Canada, UK, France, Germany, and Australia -- and Jobs expects to add to that list later this year.

— Jeff Baumgartner, Site Editor, Light Reading Cable