"The number one reason a company fails is that they don't get market transitions." -- John Chambers, then CEO of Cisco Systems, March 2015.
That quote from Chambers, in his last full media interview before stepping down as the CEO of Cisco, should be etched on every quarterly statement of every company in the communications networking and services sector, because it turns out to have been a very prescient statement. (See CEO Chat With John Chambers, Cisco.)
There is a massive market transition underway, as global industry transforms towards a digital, always-connected, data-driven state. That should represent one of the biggest opportunities ever for the communications networking sector. But companies have failed to transform themselves to take advantage: The transition has begun and the telecoms sector is largely watching it from a distance: Enterprises worldwide have transitioned to cloud and digital operations. But telcos, and many of their key partners, haven't.
Communications service providers and their technology suppliers have missed out by failing to fully embrace the market opportunities:
Service providers: They haven't really become digital service providers and still haven't properly addressed the modern needs of enterprise markets (particularly SMEs). Virtualization plans have mostly stalled and most haven't really got to grips with the role they might play in an IoT world.
Vendors: They have, for the most part, failed to grasp what virtualization truly means for their businesses (revenues are way off). And they've failed to grasp what virtualization means for their customers, from a technology, business relationship and pricing model standpoint. This is why major operators such as Vodafone are still making pleas to the market to deliver what the service providers need and not what the vendors think they ought to have. (See Vodafone: Desperately Seeking Cloud-Centric Tech and NFV/SDN Not Floating Vendor Boats – Analysts.)
In addition, despite some talk, the vendors haven't fully addressed the market potential outside of the traditional telecoms/cable/mobile market -- that is, in all the other verticals now dependent on communications and networking for their futures.
And despite great hopes for the transformative impact of virtualization for the entire ecosystem, NFV has failed to live up to expectations, as the results of the most recent Heavy Reading Virtualization Index survey, which is part of the Virtuapedia research project, show. (See Virtualization Confidence Takes Hit in Latest HR Survey.)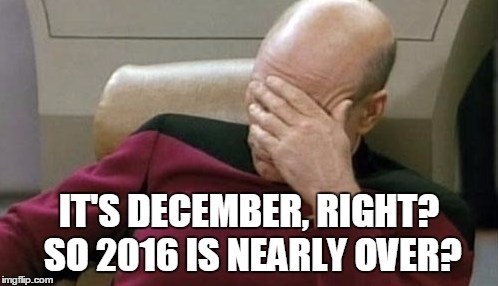 Add to all of this increasing competition from beyond the traditional comms sector (from the web-scale giants and IT services firms), constrained budgets, macro economic pressures and political upheaval and get these sorts of headlines:
You also get a consolidation rush as companies attempt to buy their way into a transformation or make desperate bids to bulk up and gain scale in an effort to survive. There have been many such moves this year but here are a few choice headlines:
Of course there are exceptions: NTT DoCoMo, for example, has developed and is driving revenues from a range of digital services and its sales are now rising again after years of decline. There are virtualization pioneers, and some with defined IoT strategies and goals (Orange springs to mind). And there are vendors that have been aggressive in targeting multiple new vertical markets and shifting towards new business models, though for some this is only happening now. (See Nokia: A Global Network Operator for the Enterprise?.)
The market is in something of a slump. It won't last forever, but it'll be painful and some companies won't come out the other side. Those that do, and which come out strongest, will be the ones that quickly shift their mindset, change their culture and "get" this market transition.
Not for the first time, Chambers was right.
— Ray Le Maistre,

, Editor-in-Chief, Light Reading
---
CALLING ALL CLOUD, NFV AND SDN COMPANIES: Make sure your company and services are listed free of charge at Virtuapedia, the comprehensive set of searchable databases covering the companies, products, industry organizations and people that are directly involved in defining and shaping the virtualization industry.
---