AT&T's Rice: White Box OS a Team Effort

Comment (0)
AT&T's latest effort to jump-start an open source group is very different from its last one. With Open ECOMP, which became an essential part of the Open Network Automation Platform (ONAP) group, the operator famously contributed 8 million lines of code that it had developed internally for orchestration and network management.
The latest effort, an open source project called Disaggregated Network Operating System, or dNOS, will also come under the Linux Foundation umbrella, as ONAP does. But it will not be based primarily on AT&T code, or at least that is not the current expectation, says Chris Rice, senior vice president of Domain 2.0 Architecture and Design at AT&T Inc. (NYSE: T)
That's not to say that AT&T isn't the driving force behind dNOS's existence. The company signaled its intent in late 2017 to seek an open source effort behind an operating system for white boxes and the dNOS announcement this week is the fulfillment of that intent. (See AT&T Offers Up White Box Operating System.)
But Rice says it's too early to determine if AT&T will be a major code contributor because there are architectural and ecosystem choices to be made.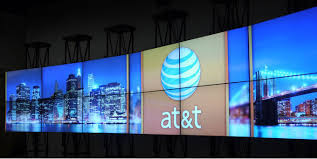 "There's a fair amount of code that we have and that we got when we acquired Vyatta," he says in an interview. "What we have to figure out is what is the right architecture and what pieces of that code make sense to donate." (See AT&T Takes Charge With Vyatta OS Buy.)
In the earlier discussion of dNOS, Rice made it clear that the open source effort needs to include a broad spectrum of players, such as other network operators, silicon makers and existing vendors of hardware and software, including companies that produce network protocols. He reiterated that intent in the most recent interview and said talks with those companies are underway.
"We have other folks we are talking to as well that aren't public so I can't say what that is, but they want to contribute," Rice says. He also pointed to recent developments, such as Broadcom Corp. (Nasdaq: BRCM)'s announcement this week of the industry's first fully open source Software Development Kit (SDK) for Ethernet switch ASICs as positive indications of where the networking industry is headed.
"Things like that are very good for dNOS because it gives it a standard interface and network-based processing silicon, and that was something we were really looking to drive as well, in addition to the protocols on the top side. So I think that is all good news," he added.
---
You're invited to attend Light Reading's Big Communications Event – the ONE event that delivers fresh perspective on the rapid transformation of the telecom industry and the road ahead. We'll see you May 14-16 in Austin – communications service providers get in free!
---
One key differentiator for this open source project will be its holistic and comprehensive approach, Rice says, with the intent to support a broad number of use cases, including both brownfield and greenfield deployments.
"We are trying to make sure that this is an architecture that would encompass both of those types of use cases but again, not just the data plane part, not just the throughput part, but importantly it is also the control plane piece of this," he says. "And then the management piece, which is how do you affect what it does. The more holistic and encompassing approach that we are taking will allow us to enable a number of different use cases that will be important for service providers and cloud service providers alike."
The idea is to put what would be common to the operating system into open source, including interconnection pieces, operating and support systems, alerting and alarming, and more, Rice says. Then value-added pieces, such as protocol stakes, can be deployed on top of the dNOS.
At the outset, dNOS is not yet officially part of the Linux Foundation's new LF Networking organization. But the AT&T exec says it would make sense for it to find a home there. (See Linux Foundation Re-Orgs to Simplify Open Source Networking.)
In general, Rice -- who is on the Linux Foundation board -- is a big fan of the new umbrella organization. "Speaking as an AT&T person, we are very active in the Linux Foundation -- not just myself but a lot of people on my team. The way it was done before, every project had its own administration and administrative overhead. As you became more and more active, there was an open source project overload, almost like a small startup every time you do it, like a Groundhog Day effect. This is much more efficient."
— Carol Wilson, Editor-at-Large, Light Reading