One of the oddest tech rumors of recent memory is apparently just fiction, as Amazon has flat-out denied it'll sell white-box switches -- or any other variety of commercial switch, for that matter.
Amazon Web Services Inc. CEO Andy Jassy personally told Cisco Systems Inc. (Nasdaq: CSCO) CEO Chuck Robbins that AWS is "not actively building a commercial network switch," a Cisco spokesperson told Light Reading Wednesday. An AWS spokesperson confirmed the statement. Neither provided further details.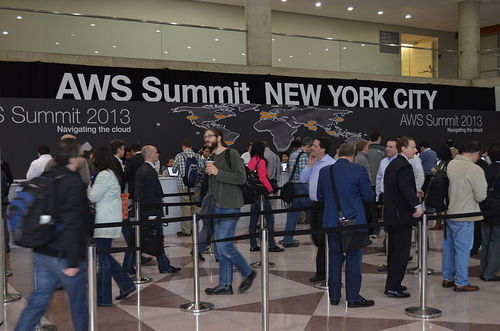 MarketWatch, which first reported the news, noted: "Amazon would not comment on whether it is creating its own networking equipment, just that it did not plan to sell such equipment to other businesses. Many large tech companies are fashioning their own equipment for data centers, and Facebook has distributed blueprints for building networks out of white-box equipment." Facebook distributes its switch design as open source, as part of its activity with the Open Networking User Group (ONUG).
Indeed, it would be surprising if AWS didn't use its own switches in its own data centers. Hypercloud providers find commercial networking equipment often falls short of their needs.
The Information reported on Friday that AWS was getting into the white-box switch business, specifically to connect cloud customers with its public could. That would have made sense for AWS to do, as it already provides on-premises cloud hardware running AWS compute and storage. The company updated its "Snowball" edge device this week with enhanced compute capabilities. (See AWS Boosts 'Snowball' Edge Device & EC2.)
Meanwhile, here's a company that really is shipping a white-box switch: Startup Arrcus emerged from stealth this week, offering a white-box switch operating system available from 15 different ODM manufacturers. (See Startup Arrcus Wants White-Hot White Boxes.)
— Mitch Wagner




Executive Editor, Light Reading