The Evolution of Identity Management – What Does It Mean for Service Providers?




Date:

6/26/2018 11:00 a.m. New York / 4:00 p.m London
Sponsors: HPE
More information and registration

Efficiently managing the identity information of subscribers has always been a priority for telco operators. However, the evolution toward multi-devices and multi-services experience have forced Service Providers toward a more holistic approach of managing identities across different domains and technologies.

Accordingly, this webinar will examine the evolution of identity management documenting the drivers and timeline for service providers to expand their identity management network capabilities. In addition to network considerations, the webinar will also focus on identity management from a service delivery perspective capturing how progressive service providers are turning to an open management identity structure to enable them to move beyond a pure telco model to become facilitators of cross-device, cross-service personalized experiences in the digital identity age.

Topics to be addressed in this webinar include:
The drivers and timeline for service providers to expand their identity management capabilities.
Today's hot use-case examples: T-Mobile's Digits, V-by-Vodafone, GSMA's Mobile Connect, Apple Companion Devices, GDPR identity capture
Identity management techniques - key functions required to implement a future -looking framework for Open Identity management.
5G ready networks - The era of 5G-powered experiences starts today with Intel® technologies.
Segment Routing: The Unified Tunnel in the Future Network




Date:

6/27/2018 9:00 a.m New York / 2:00 London
Sponsors: Huawei
More information and registration

Currently, the development of network technology is driven by two main directions. First, the development of SDN technology; and second, the development of cloud, especially the trend of the integration between the cloud and the network. These are both driving the rapid evolution of network technology.

In traditional network technology, the first stage is native IP, with the goal being connectivity, and the second stage is to base the MPLS technology, it's goal is for it to be multi-service bearing. Many technologies have been developed for tunneling and service. However, as the requirement changes and the service automation and other aspects are increasing, the traditional MPLS-based technologies become unsatisfactory. In this case, the segment routing technology is coming. It has the advantages of simplified network, high reliability and support for large-scale networks.

This talk will present the problem faced by traditional technologies in the new network requirements, and how segment routing solves these problems. At the same time, we introduce the latest progress of segment routing technology.

Specific Topics include:
The pain points of classic bearing network technologies
What is segment routing?
The next hop of the MPLS segment routing: SRV6
Turning Enterprise Network Transformation Into New Value for Service Providers




Date:

6/27/2018 10.00 a.m New York / 3.00 p.m London
Sponsors: Citrix
More information and registration

Digital transformation is having a profound effect on how organizations are re-evaluating their future networking needs. This not only impacts how they will deliver their own internal IT requirements, but also the approaches they need to take with any consumer facing services, especially given inevitable emergence of IoT technologies.

Enterprise CIOs are demanding a new security framework, one that provides a consistent approach to application and access security for both employees, consumers and Things. Citrix will demonstrate how its networking services can be quickly harnessed by service providers to create a powerful set of joint secure networking services that can break down the barriers to enterprise digital transformation and extend their relevance with customers in the future.

In this webinar, we will discuss:
- How digital transformation is impacting the future needs for networking – what this means to current capabilities and solutions, the challenges and opportunities from a service provider perspective
- How the shift of enterprise workloads to cloud and SaaS has a profound impact on networking architectures, economics and security – what attributes should next- generation networking services possess?
- How the fabric of the next-generation enterprise workspace cannot be distinct from the underlying network – what new collaboration opportunities emerge to extend service provider value beyond traditional services?
The CIO's Guide to OnGo for Private Enterprise Networks




Date:

6/27/2018 12:00 p.m. New York / 5:00 p.m. London
Sponsors: CBRS
More information and registration

Wireless networks have been essential for industries for many years. Now, in a world in which new software-driven operating processes have the potential to revolutionize productivity across virtually all industrial sectors, it's becoming more important than ever to connect people, machines and assets to business logic. In this webinar, we'll discuss how OnGo, formerly known as CBRS, offers connectivity without compromise for CIOs in sectors with industrial use-cases, either as they seek to refresh existing WiFi and private land mobile systems or install new networks to automate and optimize their operations.
The Telco Edge Is Coming: Are You Ready? Hear How Schneider Electric & ITS Fiber Are Preparing




Date:

6/28/2018 11:00 a.m. New York / 4:00 p.m London
Sponsors: Schneider-Electric
More information and registration

The telco edge is emerging as the next frontier for data center compute environments. This webinar will discuss why telco companies are uniquely positioned to take advantage of the emerging edge compute phenomenon, as well as, the solutions and challenges facing edge compute environments. Finally, we will discuss the use cases for the deployment of an edge compute data center in a telco central office. Ready or not, the edge is coming to a telco near you. Join us to learn how you can take advantage to this emerging opportunity.
DDoS Defense: Implementing Effective Mitigation Strategies




Date:

6/28/2018 12:00 p.m. New York / 5:00 p.m. London
Sponsors: A10 Networks
More information and registration

DDoS attacks are one of the most devastating types of cyberattacks. While organizations strive to improve their defenses to prevent the next multi-vector attack, they must now also meet GDPR requirements to protect sensitive data.

Join us on this webinar with Jim Hodges, principal analyst at Light Reading, and Ahmad Nassiri, security solutions architect at A10 Networks, to learn about the current challenges of mitigating DDoS attacks and the most effective methods of detecting and preventing them.

This webinar will address:
Why some DDoS mitigation solution implementations fall short
What are the most effective DDoS prevention techniques
Real-world examples of organizations that have detected and mitigated DDoS attacks
Redefining IT's role to Become the Innovative Engine of the Company




Date:

7/10/2018 12 pm New York / 5 pm London
Sponsors: SAP
More information and registration

In today's digital economy, many IT departments are treading a delicate path between trying to provide the business with the new technologies and services needed to quickly compete in this digital world and keeping existing technologies and services running ("keeping the lights on").

In order to free up more time, budget and resources to respond quickly to the needs of business and be seen as a value center, adopting new technologies to enable this transition is a must. Cloud computing is an important element in this transition and specifically the adoption of a cloud platform (PaaS) which provides IT departments with the agility and ability to meet these challenges.

Join us for this webinar in which you will learn:
Why IT must redefine its role in the digital enterprise or risk becoming obsolete
How cloud computing, and more specifically cloud platforms, can enable IT to react quickly to business requirements, making IT a value center and not a cost center
How IT plays a pivotal role in accelerating a company's journey to digital transformation
Why the SAP Cloud Platform provides an enterprise cloud platform needed by IT to become the innovative engine of the company
How Can CoMP Extend 5G NR to High Capacity & Ultra-Reliable Communications?




Date:

7/11/2018 12:00 p.m. New York / 5:00 p.m. London
Sponsors: Qualcomm
More information and registration

Multiple-input multiple-output (MIMO) techniques were used extensively in OFDMA-based 4G cellular communications. In 5G NR, beamforming-based multi-user MIMO techniques in mmWave and sub6 band have emerged as critical to delivering a significantly higher average and cell edge user experience. Coordinated Multi-Point (CoMP) relies upon antennas located at multiple locations and exploits spatial techniques to increase system performance. In this webinar, we will investigate how CoMP can be used to further enhance 5G in new use cases and verticals where extreme reliability and system performance are critical. One example is 5G NR spectrum sharing (NR-SS), where CoMP can be used for spatial domain spectrum sharing by multiple operators in the same geographical area. Another example is Industrial IoT, where the spatial separation of antennas as part of CoMP can be used to deliver ultra-reliable low latency communication services.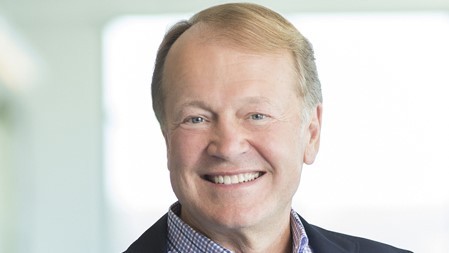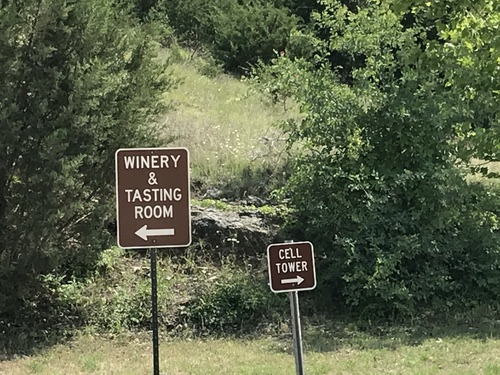 Slideshow: Light Reading's Big Communications Event Rocks Austin!

More Slideshows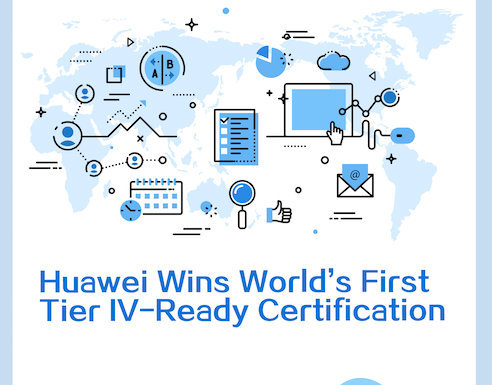 Backing Up Your Work Is Crucial
Click Here