Evolving Data Center Networks Into the Foundations for Digital Transformation




Date:

4/25/2018 10:00 a.m. New York / 3:00 p.m. London
Sponsors: Huawei
More information and registration

We are entering the era of ABC (AI, Big Data, Cloud) technologies and ROADS (Real-time, On-Demand, All Online, DIY, Social) user models as critical tools for enterprises to remain competitive. As a result, business needs are constantly and rapidly evolving, while data center environments are becoming more complex behind the scenes. Over the last five years, network failure rates have increased 18x, cloud data center traffic has increased 300%, and the scale of server workloads being deployed has evolved from several hundred to tens of thousands.

We invite you to join our webinar on April 25 where we will look at the future of data center networks, sharing valuable insight into:
The benefits of service deployment within minutes driven by intelligent automation
How to extend productivity by reducing single failure recovery times by up to 62%
What your data center network needs to be ready for the next generation of data center technologies like 25GE, high-density converged platforms, and Solid State Storage Arrays to support next-gen applications like IoT, big data, and artificial intelligence
How your business can make better decisions faster by reducing complex business intelligence computation times using AI by up to 40%
How Huawei's Intent Driven CloudFabric Data Center Network solution and CloudEngine family of switches helped earn Huawei a 'Leaders' rating in Forrester's Q1 2018 WAVE report on "Hardware for Software-Defined Networking"
And much more.
Enterprise Networks of Tomorrow: The Impact of 5G




Date:

4/30/2018 12:00 p.m. New York / 5:00 p.m. London
Sponsors: Cradlepoint
More information and registration

4G LTE caused a tipping point where wireless connections, now faster than wires, became a legitimate enterprise-grade WAN source. Since then, enterprises have leveraged this technology to make money, save money, and create competitive advantages for themselves. 5G promises exponential improvements to 4G in many ways through leveraging advances in distributed computing at the edge.

In this webinar on April 30 at 9 a.m. PDT, Lindsay Notwell, Cradlepoint's SVP of 5G Strategy and Global Carrier Operations, will explain these changes, discuss the pathway to 5G, highlight significant milestones along the way, and explore how this will impact service delivery and security for enterprise networks. Learn what's hype and what's not, when to expect what, and how best to prepare for the next generation of communication technologies.
Scaling for the Next Giant Demand Wave




Date:

5/1/2018 11:00:00 a.m. New York/ 4:00 p.m. London
Sponsors: Ciena
More information and registration

Is your network ready for the next big wave in demand? In the era of the empowered digital user, content is king and 5G and IoT will create a tidal wave of new data. Networks will need to dynamically and automatically respond to rapid changes. Legacy processes and systems won't allow you to compete.

Over the last few weeks, Ciena has introduced you to the Adaptive Network framework – a network that scales to meet demand through automation guided by analytics and intent-based policies.

Join Light Reading's Founder, Steve Saunders, and Ciena's Stephen Alexander, Senior Vice President and Chief Technology officer, for our next webinar, in which we dive into three new real-world case studies.

Through these use cases, Steve will explain how the Adaptive Network can not only help you respond to today's business challenges, but also scale to meet the next wave of demand that's coming. All while providing the critical closed-loop control and automation needed to deliver a superior customer experience.

How do you scale for the next giant demand wave? You build a network that can adapt.
Automating Security: Implementing Advanced Threat Intelligence for Next-Generation Networks




Date:

5/2/2018 12:00 p.m. New York / 5:00 p.m. London
Sponsors: Radware
More information and registration

There is little doubt that the number of cyber attacks is on the rise. However, these attacks are also more virulent given they are now leveraging automation techniques to widen their dispersion reach.

In response, service providers must also revisit security implementation strategies to help them proactively defend against this ever-expanding landscape that will only enlarge as IoT and 5G are commercialized. To provide effective countermeasures, to deal with a wide range of attack types such as DDoS and botnet attacks and to effectively fight fire with fire, service providers must also ramp up the integration of security automation to deli ver the ability to collect and effectively utilize advanced threat intelligence data in real time.

Accordingly, this webinar will focus on the role of automation, and how it can be most effectively implemented to meet the security requirements of next-generation networks. Specific topics to be addressed include:
The business and technical risks of not embracing automation
The rise of botnet attacks – why it's happening and how to mitigate the impacts
Documenting the technical capabilities of advanced threat intelligence systems.

This will include discussing and explaining the benefits of several key functions such as implementing auto-detect algorithms that can be tuned to identify IoT bot storms
The value proposition of implementing a network level control plane that can integrate multiple orchestration workflows across several number of data-center types
Why a proactive and comprehensive security posture must implement an advanced big-data neural analytics layer for real-time defense insights & feeds
Real-time Dynamic Service Assurance for Hybrid NFV Networks




Date:

5/3/2018 10:00 a.m. New York / 3:00 p.m. London
Sponsors: Infovista
More information and registration

CSP networks are undergoing a transition from legacy physical components to a new, virtualized infrastructure. During this transition, there will be a lengthy period during which a complex hybrid of physical and virtualized networks will co-exist. This hybrid network environment demands speed and agility in the provisioning and deployment of new services in both the virtualized and traditional environments. In this webinar, learn how CSPs plan to address NFV challenges and the key success factors required for a real-time and dynamic service assurance solution for NFV, and how InfoVista's VistaInsight can help maximize the value of the hybrid networks, and enhance service agility.
What service assurance capabilities do CSPs value the most?
What are the real-time techniques for data acquisition and analysis?
How can telemetry services and orchestration support real-time analytics?
Which Open APIs ensure interoperability for a successful transition to virtualized networks?
How can service assurance accelerate VNF onboarding?
What's the role of dynamic service modelling in accurate orchestration?
The Platform Design Impacts of Migrating Critical Applications to On-Premises Infrastructure and/or Public Clouds




Date:

5/3/2018 11:00:00 a.m. New York/ 4:00 p.m. London
Sponsors: Wind River
More information and registration

The mass adoption of virtualized services for critical infrastructure applications is driving a major shift in the design requirements of the underlying software platforms that support service delivery. One of the most visible changes is the adoption of virtualized software platforms that ensure ultra-low latency performance for near-real-time applications such as industrial control, connected cars and the telecom network edge.

Whether deployed in on-premises infrastructure or private clouds, these software platforms now transcend the telco domain and will require the adoption of new security software design methodologies to meet the diverse and complex needs of securing critical services in multiple industries.

This webinar will explain the complex requirements associated with securing critical infrastructure applications, including the dynamic patching and operational management design tradeoffs of software virtualization platforms.

Specific topics include:
Emerging business opportunities in telecom, automotive and industrial control markets
Leveraging 5G beyond telecom
Security challenges for virtualized services in critical infrastructure
The presentation of a use-case which captures the benefits of implementing a virtualization platform optimized for critical infrastructure
Creating and Executing Effective GDPR Implementation Strategies




Date:

5/8/2018 10:00 a.m New York / 3:00 p.m London
Sponsors: Nokia
More information and registration

This month, the European Union's General Data Protection Regulation (GDPR) initiative will become law and subject to regulatory compliance enforcement. In order to ensure complete adherence to this legislation, Communications Service Providers (CSPs) must prepare themselves on several fronts.

The first step for CSPs will be to work with their suppliers and vendors to ensure access to the latest tools and support needed to adequately protect data. While these tools requirements differ from CSP to CSP, there are some common requirements and a base of tool capabilities that will simplify the process and ensure the greatest measure of implementation success.

Accordingly, this webinar will focus on the best practices, toolsets, and optimal platform strategy methodology vital for the creation and execution of an effective and sound business GDPR implementation strategy. In addition, the session will address some of the common and related outstanding questions and challenges specific to data management, visibility, and risk management.

The webinar will also include a presentation of key findings from a recent Heavy Reading custom research project sponsored by Nokia which provided detailed insight into data protection and security trends.
Intent Based Networking and Automation for the Digital Age - How to Build a Network Today that Will Meet the Demands of Tomorrow




Date:

5/8/2018 11:00 a.m. New York / 5:00 p.m. London
Sponsors: CENX
More information and registration

To manage the growing onslaught of digital services and devices, service provider networks require new levels of intelligence, automation, and agility. Intent-based networking systems (IBNS) promise to deliver greater control through a mix of automation, machine learning, and predictive analytics. The future of service assurance will equip networks with the ability to learn, evolve, predict, and respond to changing demands in real time.

In this webinar, CENX will cover the key service assurance concepts behind intent-based networks and how they can help reduce service on-boarding time and enable automation.

Join us as we share our findings from working with some of the world's largest and most innovative service providers – because building the superior networks of tomorrow depends on making the right choices today.
Session Border Controllers (SBCs) in the Cloud-Native Era




Date:

5/9/2018 12:00 p.m. New York / 5:00 p.m. London
Sponsors: Dialogic
More information and registration

Communications service providers (CSPs) and enterprises are increasingly looking for ways to gracefully evolve existing business models to more agile cloud-native service models. Real-time communication applications are being re-architected and deployed in the cloud to improve time to value, scalability and profitability. According to one leading cloud provider, 90% of its customers have been actively evolving monolithic service architectures into containerized, dynamically managed microservices rather than building new cloud-native applications from scratch. Given that Session Border Controllers (SBCs) are foundational to both CSP and enterprise application delivery, it is imperative that virtual SBCs (vSBCs) embody the same cloud-native attributes to realize superior agility, performance and profitability.

This webinar will explore the impacts of cloud-native adoption on vSBCs and document why they are poised to play an even greater role in the cloud-native era.

Discussion will include:
Changes in the scale, service, signaling and security inherent with the shift to cloud-native vSBCs
Impacts of cloud-native attributes in a carrier vSBC context
Impacts of cloud-native attributes in an enterprise vSBC context
Key takeaways
Speed Entry into the IoT Market: How Operators can Streamline Connectivity and Simplify Management




Date:

5/10/2018 11:00 a.m New York/ 4:00 p.m. London
Sponsors: SAP
More information and registration

IoT forecasts indicate that the overall market is exponentially increasing. Operators need to get ready quickly, offer various types of connectivity, and control investments at the same time. In this webinar, we look at the challenges that operators are experiencing in connecting devices and machines that are on the move as well as working across mobile networks, necessity to address these, and the approaches to do so.

Trends in IoT connectivity, including eSIMs and NB-IoT as well as software-defined network approaches will be discussed.

Topics also include:
The road to eSIMs – intro and differences
How eSIMs address IoT – potential of IoT market and how eSIMs address it
Features and benefits of eSIMs – rapid deployment, simplified logistics, scalability, security
Coverage, Connectivity and Roaming
Typical vertical customer matches
The importance of partnerships in delivering an IoT offering
Ramping up quickly: customizable solutions
Securely managing devices
Automating Field Tests & Analysis to Boost Operational Efficiency




Date:

5/29/2018 11:00 a.m. New York / 4:00 p.m London
Sponsors: EXFO
More information and registration

For many CSPs, today's field testing is inefficient and technician productivity is low. This is impacting their ability to deploy new infrastructure fast enough to meet market demand. Inadequate testing can lead to service issues, delays, cost overruns, subscriber churn and reputational damage. Currently, many telcos waste excessive time on tests that generate low-quality data.

With test automation, the time to implement tests might be reduced by as much as 50% and the time wasted on post-test data entry could be eliminated entirely. Validation testing and test result analysis can get closer to real time. Furthermore, automation can increase the consistency and accuracy of test data both at collection and when inputting into field management systems. Reduced human error translates into higher QoE for customers and lower opex for the telcos.

Network operators need to ensure the fiber they lay today will deliver the bandwidth demands of the future. Automated data collection and analysis is the key to faster, more efficient first-time-right deployments.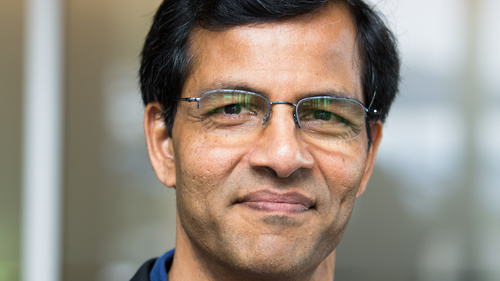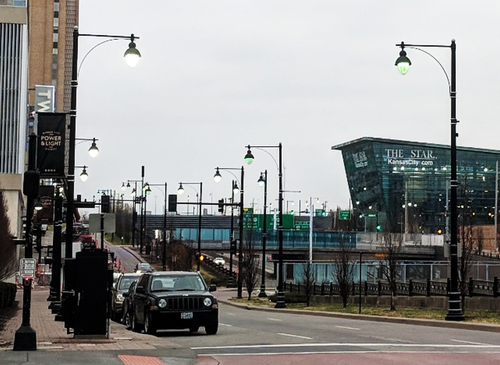 Everything's Up-to-Date in Kansas City

More Slideshows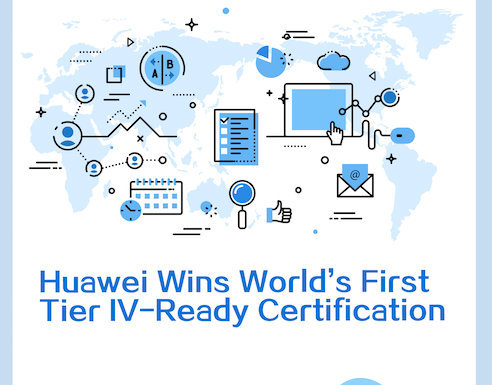 That Explains the Chewed Wires
Click Here