Open Innovation – the Key to Service Provider Network Security
Date / Time:
Tuesday, July 25, 2017, 11:00 a.m. New York/ 4:00 p.m. London
Overview: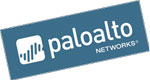 Speakers
Jim Hodges, Principal Analyst – Cloud and Security, Heavy Reading

Leonid Burakovsky, Senior Director, Product Manager, Palo Alto Networks
How can service providers open network security to innovation and agility, keep up with both network evolution and increased cyber threats while decreasing the number of dedicated security elements in their network?
Service providers, including mobile network operators, cable operators and fixed service providers, are responding to the expansion of mobile applications, new digital services, and the Internet of Things (IoT) by rapidly undergoing a fundamental transformation to all-IP networks with LTE-Advanced, flexible virtualized networks (NFV/SDN), Mobile Edge Computing and, in the near future, 5G multi-access converged networks. Cyber criminals are also evolving their skills, extending more and more automation and malicious capabilities to the service provider ecosystem.
Dynamic automated prevention is essential. It is vital that service providers take an automated, platform approach for network security. Network and subscriber protection are no longer separate problems and both data and signaling layer must be addressed through a dynamic, prevention-oriented platform that protects both the networks and subscribers. In addition, agility is required to maintain consistent security efficacy in environments that can include any combination of converged, fixed and mobile, physical and virtual architectures. To protect against rapidly evolving threats, this new platform-based security model must be able to leverage the entire security ecosystem – incorporating support security apps built by vendors, by third-party partners and even by service provider internally developed security applications.
In this webinar, we will discuss the major industry trends impacting service provider network security, including the game-changing evolution of IoT, the overall evolving threat landscape including mobile malware and botnets and the main challenges that are impacting both network service providers and their subscribers. Topics will include:
Service provider network security challenges and use cases
The security impact of virtualization, IoT, 5G and MEC
How a comprehensive platform with automation, complete visibility and automated security is required for service provider network security
An overview of Palo Alto Networks Application framework which supports and empowers this new security model
Jim Hodges, Principal Analyst – Cloud and Security, Heavy Reading


Jim leads Heavy Reading's research on the impact of NFV on the control plane and application layers at the core and edge. This includes the evolution path of SIP applications, unified communications (UC), IP Multimedia Subsystem (IMS), session border controllers (SBCs), Diameter signaling controllers (DSCs), policy controllers and WebRTC. Jim is also focused on the network and subscriber impact of Big Data and Analytics. He authors Heavy Reading's NFV and SDN Market Trackers. Other areas of research coverage include Subscriber Data Management (SDM) and fixed-line TDM replacement. Jim joined Heavy Reading from Nortel Networks, where he tracked the VoIP and application server market landscape and was a key contributor to the development of Wireless Intelligent Network (WIN) standards. Additional technical experience was gained with Bell Canada, where he performed IN and SS7 network planning, numbering administration, technical model forecast creation and definition of regulatory-based interconnection models. Jim is based in Ottawa, Canada.
close this window
Leonid Burakovsky, Senior Director, Product Manager, Palo Alto Networks


Leonid Burakovsky currently serves as the Senior Director of Mobile Security, Service Providers in Product Management at Palo Alto Networks. Prior to this role, he served as F5 Networks' Senior Director of Strategic Solutions and Juniper Networks' Alliances CTO. Leonid regularly speaks at industry forums such as NGMN Forum, Mobile World Congress, 4G, CTIA, Futurecom, IEEE, BroadbandForum, LTE NA, LTE World, LTE LATAM… to name a few. He also worked at Airslide, Bezeq International, ECI, Alcatel and the Center for Communication Research. He has more than 30 years of industry experience.
close this window