Date / Time:

Tuesday, June 13, 2017, 11.00 a.m New York, 4.00 p.m London
Overview:

Speakers
The latest attempt to crack the CLI vendor lock-in problem is NETCONF, an XML-based protocol created by the IETF that supports operations like transaction-based provisioning, querying, editing and deleting configuration data on network devices. In conjunction with the modelling language YANG, NETCONF is a key enabler of the new paradigm of SDN/NFV where services can be designed at a high level, independent of the complexities and device dependencies of the underlying infrastructure. NFV needs NETCONF/YANG to deliver on the promise of automation, but NETCONF/YANG can enable automation today without the need for virtualization. Why then, isn't NETCONF/YANG more widely implemented?
This webinar will discuss several issues holding back NETCONF/YANG adoption such as the installed base problem, immaturity of module standardization, skill shortages in CSPs and confusion over the overlap of NETCONF/YANG with TOSCA and REST APIs. We will also look at the challenges that operators face as they migrate to next-generation network management, including the need to manage hybrid physical and virtual network functions and the need for openness from the vendor community.
James Crawshaw, Senior Analyst – OSS/BSS Transformation, Heavy Reading


James leads Heavy Reading's OSS/BSS research service. He examines the breadth of software used by communications service providers in customer, business, service and infrastructure management. James's areas of focus include BSS, OSS, SDP, policy management, revenue assurance, service assurance, analytics and business intelligence. He is particularly interested in the impact of SDN and NFV on operator's IT systems.

Prior to joining Heavy Reading, James worked for more than 15 years as an analyst covering technology and telecom companies for various investment banks and industry research firms. He previously worked as a management consultant in industry.

James holds a BSc and MEng in Electrical and Mechanical Engineering from the University of Manchester, England.
close this window
Pravin Mirchandani - Chief Marketing Officer, OneAccess Networks


Pravin Mirchandani joined OneAccess Networks as Chief Marketing Officer in 2011 and currently leads the product strategy, product management and corporate communications functions for the company. Pravin has developed the company's innovative SDN / NFV strategy based on service migration and an open approach which avoids vendor lock-in, which has been described it as 'one of the most technically advanced' by some of the biggest operators globally. Mirchandani is an internationally recognized thought leader and regular speaker on the subject of SDN and NFV.
close this window
Stephen Laufer, Global Network & OSS Solutions, IBM


Stephen Laufer is an Associate Partner in the Network and OSS practice in the Telecommunications, Media & Entertainment Center of Competence. He brings more than 30 years of in depth telco strategy, architecture and execution experience across diverse lines of business, including fixed, mobile and enterprise. He has additional experience in billing/charging, CRM and order management. Prior to his current role, Stephen was the MEA Telco Industry Solutions Sales Leader for Network and OSS, where he led all telco network and OSS business and major initiatives across the Middle East, Africa and Turkey.
close this window
Steven Teitzel, Global Solution Executive, IBM


Steven Teitzel is a Global Solution Executive at IBM for Network and OSS Transformation within IBM's Global Telecommunications, Media and Entertainment Industry. He is responsible for the strategy and business development for IBM cloud-based networking with NFV/SDN, OSS and security enabling network and OSS transformations. He applies cognitive analytics, cloud, assurance and agile DevOps to build IBM cloud-based networking for the service provider network operations and infrastructure to take out cost and drive monetization of the network. Steven has been with IBM for 35 years as a solution executive, a Managing Principal, Principal, consultant and architect within IBM Sales and Global Services for IT Strategy, Networking and Service Management.
close this window


Webinar Archive Registration
To register for this webinar, please complete the form below. Take care to provide all required information (indicated in
red
). Press
Register
to complete your registration. If you have already registered for our site or for one of our webinars, you may
login
to register without re-entering your information.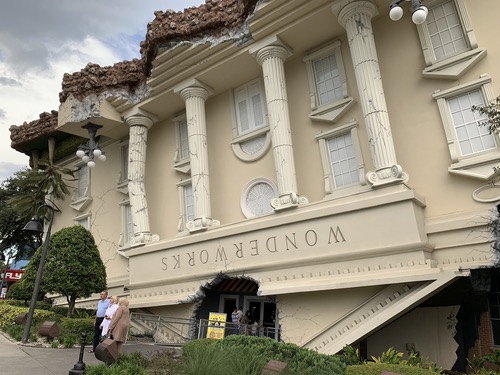 Microsoft Ignite Slideshow: Stay Away From the Agony Booth

More Slideshows