Test & Measurement: Five Hot Buttons for 2017
Date / Time:
Tuesday, February 7, 2017, 12:00 p.m. New York / 5:00 p.m. London
Overview: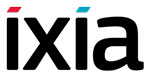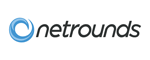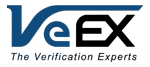 Speakers
Simon Sherrington, Contributing Analyst, Heavy Reading

Cory Tinkess, Sr. Director, Business Development, Ixia

Marcus Friman, Head of Engineering & co-founder, Netrounds

Ricardo Torres, Director of Product Marketing, VeEX Inc

Dr. Sameh Yamany, CTO, Viavi
2017 will be a year of significant change for many operators. Efforts to virtualize network functions and increase levels of automation; projects to upgrade fixed and mobile networks with new access technologies; and the need to manage evolving types and patterns of traffic will all leading to significant infrastructure upheaval. Against this backdrop, operators still need to ensure customers are getting what they pay for, which means their test and measurement activities need to alter too. Meanwhile, the T&M industry itself is being subjected to some of these changes: for instance, replacement of hardware probes with virtual probes, and the automation of test procedures.
This webinar will look at hot themes in test and measurement in the coming year, and what these will mean for operators.
Simon Sherrington, Contributing Analyst, Heavy Reading

Simon is an independent consultant who contributes regularly to Heavy Reading Insider and to other Heavy Reading projects, including the Carrier Ethernet Switch/Router Market Tracker and Carrier Ethernet Access Platform Market Tracker.

Simon has 13 years of experience analyzing, reporting, and consulting on technology market trends. He is the founder of his own research and consulting company, Innovation Observatory, and previously managed a business unit within a large telecom-focused research and consultancy company, delivering customized research for individual clients. He has also hosted a number of Webinars on behalf of Light Reading, covering topics such as MPLS, PBT, Ethernet over copper, GPON, net neutrality, SIP, video compression, and IPTV infrastructure.
close this window
Cory Tinkess, Sr. Director, Business Development, Ixia


Cory Tinkess joined Ixia in 2015 and currently leads Telco Cloud strategy efforts, including ecosystem development and partner solutions. Cory brings over 20 years in market development, sales and customer experience with networking, telecom and software industry leaders including Juniper, Cisco, Nortel and Tivo. Cory holds a M.B.A. from Santa Clara University and a Computer Science degree from Carleton University.
close this window
Marcus Friman, Head of Engineering & co-founder, Netrounds


Marcus co-founded Netrounds in 2007 and has succeeded in leading the company forward in a number of managerial, product management and R&D positions. Today, Marcus leads the strategy and development of the Netrounds product as Head of Engineering and is focused on developing solutions to assist network operators throughout their telco transformation journey. Passionate about DevOps and test automation, Marcus has actively participated in and followed the evolution of NFV standardization for the creation of more dynamic next-generation networks. Prior to co-founding Netrounds, Marcus held positions as part of both the R&D and management teams at TeliaSonera and Telia Research. He is a Certified Ethernet Professional (MEF) and holds a Master of Science in Electrical Engineering from Luleå University of Technology in Sweden.
close this window
Ricardo Torres, Director of Product Marketing, VeEX Inc


Ricardo Torres is a founding member of VeEX. He leads the product marketing, strategic positioning and product management of VeEX's Ethernet portfolio. He is also responsible for the company's global business initiatives encompassing Carrier Ethernet/IP networks, mobile backhaul, 40GE/100GE and Ethernet synchronization technologies. Prior to joining VeEX, Ricardo worked at Sunrise Telecom, where he was responsible for managing the Ethernet/IP portfolio. He has also worked at Agilent Technologies in the area of high-speed fiber optic networking.
close this window
Dr. Sameh Yamany, CTO, Viavi


Dr. Sameh Yamany is the CTO of Viavi where he drives technology innovation and execution for the company's new platform for analytics and visibility. He is the former CEO and President of Trendium, where he led innovations in service assurance and analytics and the creation of a new paradigm in Customer Experience Assurance (CEA). Dr. Yamany's industry experience also includes his senior executive role at Tektronix Communications where he set the vision and development of the Iris wireless and wireline monitoring and troubleshooting suite of applications. Dr. Yamany worked as an assistant professor at Old Dominion University in Virginia and has a PhD in computer science from University of Louisville. He has authored several patents, and more than 50 journals, conference publications, and book chapters in artificial intelligence, telecommunications and systems engineering.
close this window
San Zaw, Head of Pre-Sales, Asia at TIBCO Software Inc.


San Zaw is the Director of Solutions Consultants in Asia at TIBCO Software. Based in Singapore, San leads the regional pre-sales teams across South East Asia, Greater China, and Korea, and is responsible for the solution sales business growth in the Asia region.

He is a practitioner in Contextual Event Processing and Digital Services, and works with Asia's leading Financial Services Institutions and Communications Service Providers on architecting game-changing solutions, and delivering differentiated customer experiences.

A seasoned veteran in the Telecommunications industry, San is a regular speaker and thought leader at financial and mobility innovation circles. His interests include helping enterprises monetize on their digital ecosystem, exposing businesses to the API economy, and advocating of live behaviour and lifestyle monetization with Fast Data (live insight-to-action).

San brings over two decades of experience in the field of InfoComm Technology and built a track record in solving complex business challenges for enterprises ranging from Telco, Banking, Transportation & Logistics, Healthcare, Gaming, to Defense and Statutory bodies. During his career at TIBCO, he has helped spearhead the development of the business in the emerging markets across Asia.

Prior to TIBCO, San has worked with Deutsche Telekom AG on tele-commerce initiatives, and with StarHub Ltd where he helped build the managed services consulting practice.
close this window